Giving the Gift of a Smile
Fravel Brewer Orthodontics continues its commitment to the community by offering free braces to children in need through a national nonprofit.
Although Fravel Brewer Orthodontics has been a fixture in the Central Florida community for more than three decades, and has been able to restore the self-esteem for countless teens and young adults during that time, the feeling of helping a child never grows old. In fact, the orthodontists' love for coming to work is shared by the entire team, especially on those days when they get to send patients out into the world with a beautiful new smile.
"What we do on a day-to-day basis is pretty exciting stuff," says Dr. Breck Brewer, who joined the practice founded by Dr. William Fravel in 2018. "For us to be able to transform our patients' teeth and their smiles into something they can be proud of and have confidence in, it's just amazing. It fills your heart when they're done with treatment: We take the braces off, and you can just see their confidence growing. It's really a magical moment that we always remember."
Fravel Brewer Orthodontics strives to make that dream a reality for as many patients as possible—even those whose families aren't in a position financially to pursue orthodontic care. That's why the practice is a longtime partner of Smile For a Lifetime, a national nonprofit that provides braces to kids between the ages of 8 and 18 from low-income backgrounds.
Since becoming part of the program in 2012, Fravel Brewer has welcomed in more than 40 children for free braces, and is looking to increase those numbers moving forward.
"It's very important that there is a mechanism for us to give back to our community," Dr. Brewer says. "We realize how important braces and a great smile are for many people, and sadly, not everybody can afford proper care. This was a way for us to identify people who would benefit the most from free orthodontic care. It's been a great success and made an impact on a number of teenagers' lives."
Potential candidates must first apply online through the national organization. To be eligible, they must show they are in need of orthodontic care, are unable to cover the costs, have good grades in school and are willing to participate in community service while receiving the treatment.
Once Smile For a Lifetime sifts through the initial applicants, Fravel Brewer has a community board consisting of 10 local volunteers who help choose which children will receive scholarships for treatment. One of the board members is oral surgeon Dr. Avery Goldberg, who will also donate his services when needed.
Fravel Brewer aims to treat six patients per year free of charge, but sometimes does not receive enough applicants, which is why it is trying to spread the word and enlist the help of schools in the area and other dentists with whom they have relationships. "We have room to grow this program and we would love to do that," Dr. Brewer says. "We want children to be able to reach out and get the help they deserve, even if they can't afford it."
Patients are asked to "pay it forward" and contribute 50 hours of community service during their treatment, which lasts on average from a year to 18 months. Many have volunteered at schools, churches or senior centers, while others have used the opportunity to pursue a cause they are passionate about. United Against Poverty, Christian Service Center and The Humane Society are organizations that have benefited from that commitment to giving back.
"People get more out of things they have earned, so instead of earning it through money, they can earn it through their effort," Dr. Brewer says. "Everybody has time, effort and talent to give to their community, and this is a great way for us to make sure that happens and instill some really good values in these kids. They're getting something but also giving something in return."
Dr. Brewer knows something about service, having been a dentist and orthodontist in the Army for 12 years. When he decided to return to his native Florida with his family and separate from the military, joining a team that was active in the community and believed in supporting various causes was a priority, and Dr. Fravel's practice was the perfect fit.
"It was very important to find a practice that really had its hand on the heartbeat of the community," he says. "We have a great staff that can really help in multiple areas around the community, whether that's going into schools and giving presentations about dental health, welcoming first graders in for field trips, sponsoring community runs, volunteering at Second Harvest Food Bank. It's just fun, and we try to have fun on a daily basis here.
"Smile For a Lifetime is an extension of what we do every day and we try to select individuals with the greatest need. It's just a great program and we're happy to be a part of it."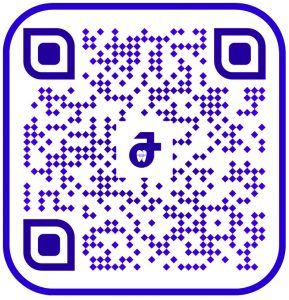 Fravel Brewer Orthodontics
1291 Blackwood Ave. | Ocoee
(407) 656-0001
FravelBrewer.com