Celebrating Miracles With Children's Miracle Network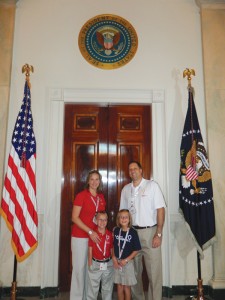 It's not every day that a seven-year-old gets to hang out with the President of the United States; but that is exactly how Emma Provenzano recently spent her time! Of course her White House adventure wasn't just a family vacation. In fact, Emma's journey from Orlando to D.C. literally began the day she was born with a serious heart defect, called Transposition of the Great Vessels. The diagnosis meant her pulmonary artery and aorta were switched, and her heart was circulating oxygen-depleted blood instead of the necessary oxygen-rich blood.
Emma's lifesaving corrective surgical plan began at just one week of age, when a shunt was implanted into her heart. At six months, a second procedure started the process of redirecting blood flow through her heart. At three and a half, Emma was supposed to undergo her final surgery; however, serious complications arose during the procedure when she had a rare reaction known as Heparin-Induced Thrombocytopenia (HIT), causing her body to reject the drug used in surgery to prevent blood clotting. If that were not serious enough, doctors then discovered a tear in her aorta. Soon after, a successful final surgery was completed and 37 days later, Emma left the hospital to finally go home with her parents, Shannon and Chuck, and younger brother, Brandon.
Today, Emma attends school and enjoys swimming, dancing, singing, and all the other normal
activities little girls love! It is because of her strength and courage in the face of such adversity that Emma was selected as Florida's ambassador 'Champion' for Children's Miracle Network (CMN), a non-profit organization dedicated to saving lives by raising funds for 170 children's hospitals across North America.
"Every year, we identify a child with a remarkable medical story from each state," said Layne Spears, Development Coordinator, Greater Orlando CMN. "These 'Champions' serve as the faces for the millions of children treated at our hospitals each year. It's a time to celebrate the children and the work of children's hospitals." Shannon learned that her daughter had been selected as the CMN Champion just before Emma's birthday in January. The news was revealed to Emma during her classroom birthday party and the surprise gift soon delivered exciting experiences.
In September, the 2012 Champions and their families traveled from all over the nation to meet as a group in Washington, D.C. Highlights of the trip included meeting President Obama and First Dog, Bo, a White House tour, lunch in the Senate building with state representatives, and a private tour of the Air and Space Museum.
After exploring D.C., the group traveled to Orlando in VIP-style (thanks to Delta Airlines) for a magical
experience at the Magic Kingdom and Disney's Coronado Springs Resort. Champions were excited to participate in media interviews, rub shoulders with celebrities like Nick Cannon and Jordin Sparks, and be honored for their remarkable bravery during their medical challenges at a symbolic Medal Ceremony which recognized each child individually.
"What an amazing experience for our family to share! We met some of the most precious children I have ever seen, families that love unconditionally, and members of the CMN staff. Clearly, they love every aspect of their jobs and share it with us in so many ways. Emma and our family have forever been changed by this unforgettable opportunity," says Shannon.
Emma had one word to describe her Champion adventures: "Cool!" She said her favorite part was meeting the President and his friendly dog, Bo. After her memorable week-long journey, Emma's Champion medal was the perfect show-and-tell item for school.
"Emma continues to exceed our expectations of how we thought her life would be," Shannon says. "She has inspired a lot of people and we know she can do anything her heart desires. Our family will continue to raise funds for Children's Miracle Network so that other children like Emma can be celebrated too." Read more on Emma's Champion adventures at FloridaChampion2012.blogspot.com.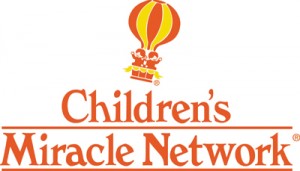 Join the Network!
Children's Miracle Network Hospitals was founded in 1983 by Marie Osmond and her family.
CMN Hospitals has grown from a televised fundraiser in a small studio to one of North America's leading children's charities.
As of 2011, CMN Hospitals has raised more than $4.3 billion!
Greater Orlando CMN is dedicated to saving lives by raising funds and awareness for Shands Hospital for Children and for Arnold Palmer Medical Center, impacting thousands of children annually from Central Florida and beyond.
Get involved at www.gocmn.org.