Side Dish
Restaurant news from throughout Greater Orlando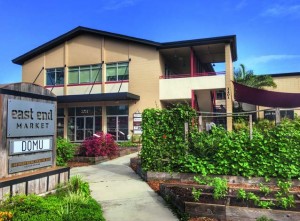 • The New York Times made a stop in Orlando for its reoccurring travel feature "36 Hours." The resulting story said tacos have hijacked our city's culinary scene and it mentioned Tin & Taco, Reyes Mezcaleria, Hunger Street Tacos and Black Rooster Taqueria in particular. Audubon Park's East End Market also got a shout out for its food vendors: Skyebird Juice Bar & Experimental Kitchen, Gideon's Bakehouse and Florida & Co. all got a nod from the Gray Lady.
• After closing its Florida Mall food court store in December, Joey Fatone's hot dog joint, Fat One's Hot Dogs and Italian Ice, is now operating as a food truck. The truck has mostly been hanging out at Pointe Orlando serving its usual fare, but you'll want to check the restaurant's Facebook page to find out when and where it will be next.
• The Travel Channel's Food Paradise show shot some footage at ramen and small plates purveyor Domu in February. The television series highlights tasty indulgences from around the country. No word yet on when Domu's episode will air.
• Coffee shop CREDOclosed its Downtown location, which was located in the Church Street Exchange Building. The location had only been operating for 18 months. In an announcement on its Facebook page the business said it would continue to operate its other three locations and to focus on the nonprofit part of its organization.
• The James Beard Foundation announced the semi-finalists for its 2018 restaurant and chef awards and not one Central Florida chef made the list. For the past 10 years at least one Central Floridian had been nominated.
This article originally appeared in Orlando Family Magazine's March 2018 issue.