Star Watch
Celebrating the area's top varsity athletes for the upcoming fall sports season.

Each year at this time, we focus a spotlight on area high school athletes who achieve big things in their respective sports as well as in the classroom. But this year, things are noticeably different thanks to the COVID-19 pandemic. And while there's still great uncertainty surrounding the upcoming season, we felt it was only right to still give this stellar collection of top flight athletes the recognition they have earned. Here's to hoping they get the chance to achieve even bigger things this year.
FOOTBALL
Travion Barnes, Apopka, junior: This outside linebacker led the Blue Darters with 111 tackles last year to go with two interceptions. He is receiving college interest from schools in the SEC and Big 12.
Tommi Hill, Edgewater, senior: Hill excels on both sides of the ball at wide receiver and cornerback. He had 45 catches and nine TDs along with four interceptions last year and will continue his career at Arizona State.
Christian Leary, Edgewater, senior: Leary had 47 catches for 1,030 yards, rushed for 520 yards and scored 17 touchdowns last year for a team that reached the state championship game. One of the fastest prospects in the country, he will continue his career at Alabama.
Jaquan Lowman, Apopka, senior: Forced into quarterback duties last year, Lowman stepped in and rushed for over 1,600 yards and 24 touchdowns while throwing for 884 yards and nine TDs to lead Apopka to the Class 8A state final. He will play wide receiver at the next level at Appalachian State.
Markeith Williams, Evans, junior: A 6-foot-2, 170-pound safety, Williams is a playmaker who has totaled 13 interceptions in just two seasons and led Evans to a 5-5 record last fall, a four-win improvement from the year before. He has been named an Under Armour All-American and has a host of college offers from premier programs like Alabama, Ohio State and Oklahoma.
BOYS GOLF
Tiago Barni, Windermere Prep, senior: A four-year varsity player, Barni was a key piece of Windermere Prep's state championship team in 2018. He will serve as team captain this fall and is looking forward to competing for a Division I college program next year.
Andrew Clark, Winter Park, senior: Clark is part of an outstanding trio for Winter Park—joining Stephen Hickham and Michael Mays—which has led the team to a terrific run over the last three years. He had a 36.5 average last year in the regular season and his two-round total of 139 was good for third place at states. He also took second at the Metro Conference Tournament, fourth at districts and fourth at regions.

Stephen Hickham, Winter Park, senior: Hickham was the district runner-up last year after shooting a 68 and carded a two-round total of 145 to place 12th at states, helping Winter Park finish second as a team.
Shawn Lalmoni, Dr. Phillips, junior: As a sophomore, Lalmoni averaged 35.8 during the regular season and carded a 67 to capture a district title. The Stanford recruit has rebounded from a wrist injury to play well this summer and is ranked seventh overall in the state and second in the junior class.
Michael Mays, Winter Park, senior: Mays' strong junior season included four individual championships, a second-place finish at the Honda Classic and a 36 average. He was the overall champ and led Winter Park to its fifth consecutive district title.
Reinaldo Simoni, Lake Nona, senior: A mentor to his teammates, Simoni is not only quick with an encouraging word but also lets his play speak volumes. He placed fourth at districts and third at regions last year and carded a 72-75-147 at states to tie for 16th.
Brendan Valdes, Dr. Phillips, senior: Valdes was in the hunt at just about every tournament last fall, including a second-place finish at districts, a third at regions and a fifth at states. He is coming off a strong summer season and is ranked second overall in the state and first in his class. He will continue his career at Auburn.
James Zhan, Lake Mary Prep, senior: Zhan carded an 8-under 63 to capture a district championship last year. He also tied for ninth at regionals and tied for 13th at states.
GIRLS GOLF
Ellen Dong, Lake Mary Prep, senior: A district and region champion in 2018, Dong placed second at districts last year and went on to place eighth at states, helping the Griffins win the team title. The 2020 Florida Junior amateur champ, she will serve as team captain this fall.
Bridget Ma, The First Academy, junior: Ma was fantastic at last year's district tournament, as she fired an 8-under-par 64 to not only claim the title but tie for the lowest score ever in program history. She also took second at the regional tournament to lead the Royals to their fourth straight team crown.
Emily McLatchey, Winter Park, senior: The Winter Park Girls Golfer of the Year for the last three seasons, McLatchey was a district and region runner-up in 2019. She also won the Metro East title and competed at states for the third time.
Xinyi Wang, Lake Mary Prep, junior: In her first season at Lake Mary Prep last year, Wang established herself as an outstanding team player. She placed fourth at both districts and states.
Cissy Yang, The First Academy, senior: Yang's phenomenal junior season was one to remember, as she averaged 68.4 in tournaments, claimed the 1A state championship and finished second at the Honda Classic. Named the Orlando Sentinel Player of the Year, she led The First Academy to a No. 2 ranking in the nation and is considered one of the top golfers in the country in her age group.
BOYS SWIMMING
Tyler Hanley, Oviedo, senior: Hanley is an All-American and school record-holder who helped Oviedo repeat as state champions last year with fourth-place finishes in the 100 butterfly and 100 backstroke.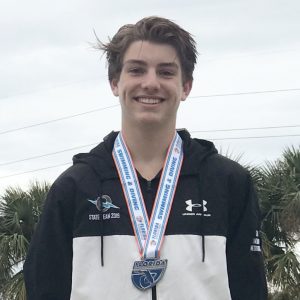 Brandon Wegner, Olympia, senior: Wegner, a diver, won Metro and district championships as a junior to go with runner-up finishes at regionals and states. A 2020 All-American, he has competed at USA Diving Nationals seven times.
GIRLS SWIMMING
Jordan Agliano, Lake Nona, junior: Agliano had top-five finishes in the backstroke and individual medley at last year's state meet and was less than a tenth of a second from qualifying for the Olympic Trials in the 200 backstroke in March. She is being recruited by about 30 Division I colleges.
Leah Gentry-Tuney, Freedom, senior: Gentry-Tuney owns school records in several individual events as well as relays. She has placed in the top five at states four times, including two runner-up finishes in the 100 breaststroke, and is a team leader who inspires her teammates to push themselves.
Kaylin Herbet, Oviedo, sophomore: Herbert's promising rookie year featured conference and district titles and a memorable state meet in which she placed fourth in the 100 free, sixth in the 50 free and swam on two winning relays.
Carlie Rose, Oviedo, senior: Rose placed fifth in the 500 free and sixth in the 200 free at states last year. She is committed to Harvard.
GIRLS VOLLEYBALL
Alexis Distasio, Dr. Phillips, senior: A versatile leader who contributes all over the court, Distasio recorded a .312 average hitting percentage and led the Panthers in digs last year. She is also an outstanding student who carries a 4.2 GPA.
Jordan Hardy, Trinity Prep, senior: A four-year starter at outside hitter, Hardy is already Trinity Prep's all-time leader in kills with 1,008 and is closing in on the digs record. She starts at libero for her club team—which won the AAU national championship this summer—and has been offered a full scholarship to Bucknell.
Anna Kate Herrington, Timber Creek, junior: A middle blocker, Herrington earned Offensive Player of the Year honors for Timber Creek for the second straight year last season. She is also an accomplished club player who has twice been selected to the AAU All-American team and is verbally committed to Boston College.
Ranya Mehta, Lake Highland Prep, senior: Mehta transferred to Lake Highland Prep last year and fit in immediately, winning over her coaches and teammates with her passion for the game and desire to improve. She had 271 kills and 63 blocks and will continue her career at Eckerd College.
Zoe Talabong, Boone, junior: Talabong in on her way to a record-setting career at Boone after two stellar seasons. Last year she totaled 336 kills, 20 blocks, 67 aces and 231 digs, was named MaxPreps Player of the Game 11 times and made the all-Metro Conference first team.
Alicia Virthe, Dr. Phillips, senior: Virthe is a dangerous left-handed hitter who powers the Panthers' attack from her position on the right side. She has an impressive 4.8 GPA and is committed to St. Mary's University.
Mya Wood, Lake Highland Prep, junior: A natural athlete who is capable of playing multiple positions, Wood finished with 211 kills and 220 digs last year. She is a fierce competitor and great teammate.
Natalie Work, Windermere Prep, senior: A veteran leader, Work is a three-year captain for Windermere Prep and is also involved in the sport at the club level. Off the court, she is active in the community and has served as vice president and president of the Student Government Association and chair of the school's dance marathon.
BOYS CROSS COUNTRY
Samuel Austin, Oviedo, senior: A multiple school record-holder in several events during spring track, Austin is also a standout in cross country and helped Oviedo take first at districts, third at regionals and fifth at states last year.
Colton Berquist, West Orange, senior: Berquist established himself as one of the top runners in Central Florida and the entire state last year, as he became the first district champion in school history, took fifth at regions and 26th at states. He has a personal best of 15:53.38 and after a great summer of training has high goals for this fall.
Jared Falchook, Celebration, junior: An ambitious, driven competitor, Falchook is hungry to follow up his breakout sophomore season. He expects to return to states after clocking a 16:30.89 last fall.
Kai Komatsu, Olympia, senior: Komatsu, a four-year varsity competitor, clocked a personal record of 16:44 at last year's state championships. A motivated and disciplined runner, he plans on majoring in mechanical engineering in college and is applying to Harvard, Princeton and Stanford, among others.
Jose Nazario, Dr. Phillips, senior: A fierce and talented competitor, Nazario qualified for states as a junior after placing 10th at districts and 17th at regionals. He hopes to shave a few seconds off his best time of 16:39 during his final campaign at Dr. Phillips.
Ilyas Semlali, Dr. Phillips, senior: Semlali posted five top-10 finishes last season and took fifth at districts and 14th at regionals on his way to qualifying for states. This focus and determined runner has a personal record of 16:32 and is a leader for Dr. Phillips.
GIRLS CROSS COUNTRY
Lily Henne, Montverde Academy, junior: Henne added to her impressive collection last year with two more individual titles before injuries sidetracked her season. One of the elite runners in the state will be looking to bounce back in a big way this fall.
Maya Lis, Dr. Phillips, sophomore: Lis' memorable rookie season included five top-10 finishes, a fifth at districts and a sixth at regionals. Her best time was 19:31 and she qualified for states.
Jasmine Little, Dr. Phillips, junior: Little stepped up in a big way last year and should only get better as an upperclassman. She finished sixth at districts, eighth at regionals and qualified for states, and reeled off a personal-best time of 19:38.
Amber Schulz, Timber Creek, junior: Schulz had a long list of accomplishments in 2019, as she was the Metro East, district and region champion and posted a time of 17:56 to take fourth at states. She helped Timber Creek to a district title and a runner-up finish at regionals.
Karah White, Montverde Academy, sophomore: White turned heads with a strong freshman season in which she consistently improved her times. The highlight was a sixth-place finish at regionals, helping Montverde to its fourth team crown in a row.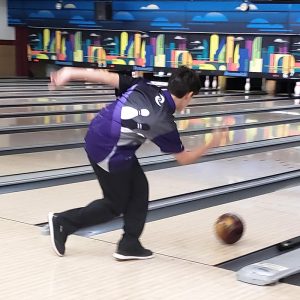 BOYS BOWLING
Bryce Reel, Celebration, senior: Also a standout baseball player, Reel led Celebration in average last year and was one of only two qualifiers for states, where he placed 19th. He maintains a 3.7 weighted GPA and is both a team leader and sport ambassador.
GIRLS BOWLING
Jordan Walker, Apopka, senior: Walker finished with a 186 average last year to lead Apopka to an undefeated season in the Metro Conference. She also placed sixth among all female bowlers in the state.
Jevannie Zepada, Winter Park, senior: Zepada, Winter Park's team MVP, posted a 201 average during the regular season last year and qualified for states thanks to a series of 873. She has qualified for the Junior Gold Championships twice, and away from the lanes is a volunteer who dedicates her times to several causes.
This article originally appeared in Orlando Family Magazine's September 2020 issue.