Pet Grooming
Companion Club & V.I. Pet Resort
6600 Kingspointe Pkwy.
Orlando,
work
Phone:
work
(407) 355-3594
The Companion Club™ is Orlando's Exclusive Club for small breeds only (25 lbs. & under). This all-inclusive luxury pet resort will make your little one feel like royalty!
West Oaks Plaza
9438 W Colonial Drive, Ocoee
work
Phone:
work
(407) 654-0002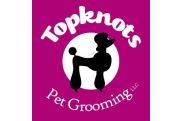 At Topknots Pet Grooming, we pride ourselves on superior grooming in a friendly, fun and loving environment. With our many years of experience and desire to offer our clients only the best in customer service and professional pet grooming, we believe that you will love us as much as we love pet grooming.
6600 Kingspointe Pkwy.
Orlando,
FL
32819
work
Phone:
work
ORLANDO (407)355-3594
Phone:
work
KISSIMMEE (407) 931-4366
Phone:
work
LAKELAND (863) 619-9000
Over 5000 square feet, The V.I.Pet Resort is your pet's ultimate vacation spot for extended vacations or short getaways. Your pet will enjoy spacious air conditioned rooms, pleasing amenities, and a friendly and caring staff to cater to their every need. The V.I.Pet Resort is the perfect location for those pets who simply demand the best!! Our Pet Resorts are unique, upscale pet boarding facilities specializing in providing quality housing and care for domestic pets. Our vision is to provide an impeccably clean, secure, caring, safe, stimulating and fun atmosphere for pets to enjoy while owners are out of town on vacation or for business. COME IN AND TAKE A VIP TOUR OF ONE OF OUR RESORTS anytime during our normal Hotel Lobby Hours 7 DAYS A WEEK!