Entering the Mainstream
CBD products are poised to be the next big thing as more people seek natural alternatives to opioid medications and Florida is set on being a pioneer.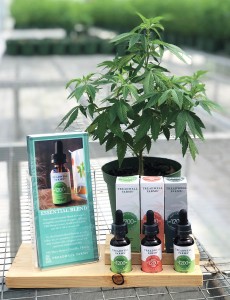 When she was 14, Betsy Greene's daughter began having seizures in her sleep. A neurologist placed her on anti-epilepsy medication, and while it helped, it also caused a change in personality and a decline in her straight A grades. For that, she was prescribed ADHD medicine and remained on those drugs for two years.
"Her neurologist was ready to up her dosage and at that point we wanted to look at other options," says Greene, a resident of Orlando. After researching and discussing with her doctors, they pursued CBD oil. Using a product made locally by Treadwell Farms, Greene's daughter's seizures are under control and her focus and personality have been restored.
"It's been about a year now and it's been a blessing to us. I absolutely feel at ease knowing she's not having to take extra pharmaceutical-grade medicine. This is two birds with one stone," Greene says.
She even began taking CBD herself to tackle her own anxiety. "I'm a teacher and I know so many of my colleagues who are on prescription anti-depressants and I never wanted to go that route. When I saw how my daughter benefited I gave it a shot. When I don't take it, I really notice a difference."
Greene's story is one becoming more familiar around the country and in Central Florida as people turn to CBD (cannabidiol) products as a solution to their health woes. Available in everything from cosmetics, edible varieties, oils, creams and even dog treats—the CBD industry is exploding. Some analysts predict that CBD sales in the U.S. will reach $20 billion by 2024, much of it spurred by mainstream retail brands, including CVS, Walgreens, Ulta Beauty and Martha Stewart.
What is CBD?
To be clear, cannabidiol (CBD) is not medical marijuana, as is the misconception by some. CBD is derived directly from the hemp plant, and while it is a component of marijuana, CBD alone does not cause a "high." Hemp plants contain less than 0.3 percent THC, the psychoactive compound in marijuana.
People may choose to take CBD for various reasons. Dr. Margaret Latham owns Blue Lotus Wellness and CBD Boutique in Ocoee along with her sister Mary Galeski. She says CBD works by attaching to cannabinoid receptors that already exist in the body, helping to modulate and influence things such as mood, sleep and inflammation.
A licensed physical therapist, Latham says she was blown away when she first took a class about cannabis. "From an anti-inflammatory and anti-anxiety standpoint, I was amazed at how many potential properties it had as a pain management tool, and people I knew were using it and I kept seeing how much it was helping," she says.
That led to expanding their business model to include a range of aromatherapy and essential oils, with CBD-infused products. "We have clients who come to us looking for something before being prescribed an opioid or synthetic medication with side effects, many of which can be severe—even Tylenol can cause liver damage if you take too much. People want something more natural."
Chuck Muir, a client of Blue Lotus and Orlando resident, says he has been plagued by injuries during his life. At age 47, he's dislocated his shoulder nine times, and undergone shoulder and ankle surgery. "I've been on 800 mg of ibuprofen three times a day for years. I thought about CBD and gave it a try. At first I wasn't sure if it was working, but as soon as I stopped taking it, my hands and ankles would ache," Muir says. "I don't even take ibuprofen anymore. I take the CBD oil at night and it also seems to help me sleep better as well."
After completing chemotherapy in 2017, Jacqueline Wickiser has experienced chronic joint and bone pain as a side effect of medication. "The pain is particularly bad in my legs. I have tried over the counter medications, body soaks, various vitamins to no avail," she says. "I don't like to take any stronger pain medications and I am really not a fan of taking any more medicine than I need to."
She decided to try CBD, beginning with a topical salve for the muscle aches, but at night she couldn't get comfortable so she tried CBD oil. "After three days I felt much better. I was able to sleep more comfortably, with much less pain and in a much better frame of mind. Even my family said that I seem so much more calm and happy. I really wasn't trying to accomplish that but what a great side effect. Since it's natural I feel good about it," Wickiser says.
There is also a sense of growing acceptance of CBD among the medical community. Dr. Varesh Patel, a family practitioner, launched Medical Cannabis Physicians, focused on prescribing medical marijuana and CBD. "The types of conditions where CBD could be used vary, and that's the beautiful thing about it," he says. "It depends on the medical conditions, but it can be used for generalized anxiety, insomnia, chronic inflammation and to improve focus. I actually take it myself daily for mental clarity."
There are also continuing studies on CBD's impact on those with autism. "I have two patients who are severely autistic and they've started using high-dose CBD. It's not a cure but it is changing their behavior patterns, helping them be more functionable in society," Patel says.
Florida's role in the CBD economy
CBD's prevalence lately is due in large part to the Farm Bill. Hemp was illegal to grow or sell in the U.S. until the Farm Bill was signed into law in 2018. Once it was made clear that the federal government would not consider hemp a controlled dangerous substance, the CBD market cracked wide open and Florida wants to be at the forefront.
In 2019, the legislature approved a bill in 2019 to allow the Department of Agriculture and Consumer Services to formulate its own hemp program, one of the first states to do so. Commissioner Nikki Fried appointed Holly Bell as the first director of cannabis.
"Our commissioner had a vision of bringing the program here and getting the program started in 2019 … and we took a different approach than other states, maybe a bit backward because we first permitted and allowed the processing or extracting, wholesaling and retail distribution first," she says. "We worked through our food safety group to address numerous products out there, testing them for contaminants and to make sure they have what they say on the label for consumer protection. … When we go out and pull random samples for safety testing, we've received some alarming results, including high levels of lead."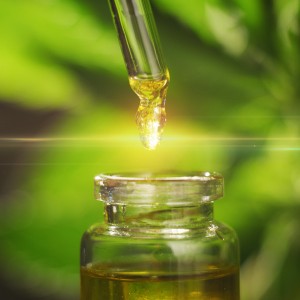 In Latham's experience, she's heard from many people who claim CBD didn't work for them, but it was because they didn't try the appropriate product. "Technically, Amazon is not permitted to sell CBD, and unfortunately people are being tricked into buying something that says it's hemp, but you don't know what's really in it or the quality. Florida is working to regulate it so consumers aren't hurt by it."
Bell says Florida has some pretty stringent labeling guidelines. "Make no excuses, we plan to be the gold standard for the country. We want you to know if you're buying a product sold in Florida, you're getting the best of the best," she says. Under this program, CBD sold in Florida needs a QR code or barcode which brings up a certificate of analysis where the consumer can see everything about the product.
The final phase of Florida's hemp program launched this past spring. Farmers can now apply for hemp cultivation licenses, making Florida one of only two states to oversee hemp from start to finish. This also allows it to control the supply chain and emphasizes a buy local mindset. Bell says some 550 permits covering 18,000 acres of land have now been licensed to grow hemp. "I'm proud that our department was able to work diligently during the pandemic, and this gives farmers an opportunity to replace some of the crops that are not making enough money," she says.
Treadwell Farms, located in Eustis, recently received one of the first hemp cultivation licenses and launched its own CBD product line. The family-run farm, co-owned by Glen Treadwell and his daughter Jammie, has a history in cultivating new plant varieties in the Golden Triangle area of Lake County. Before embarking on this new endeavor, Jammie immersed herself in research into cannabis plants and spent a few years in Oregon.
"I looked at how the business impacted communities and job opportunities. We didn't want to embark on this if we didn't understand how to implement it," she says.
Farmers are showing a lot of interest in this crop, she continues. "With the pandemic, they need other revenue and hemp came along at a good time. Also, there is so much development pressure on farmers today who are worried about having to sell off their land. This is a new opportunity to engage with the younger generation of farmers." The Treadwells hope to advise local farmers through planting, harvesting and processing hemp plants.
Jammie says CBD is just part of the story. "There are so many renewable and sustainable uses for hemp, including potentially replacing single-use plastic. CBD is the buzz but there are other cannabinoids—CBN, CBDA, CNG—and as research continues, we want to be in a position to take advantage and be a trusted source for growing and developing new applications," she says.
While the pandemic has certainly changed a lot about the economy, Bell says the projections for hemp continue to grow. "The industry itself is a multi-million dollar one that's growing by double digits. In all reports nationwide, the virus has not slowed down the consumption of cannabis— it's held steady or increased."
This article originally appeared in Orlando Family Magazine's August 2020 issue.