The Challenge Ahead
Central Floridians are feeling the effect of the rapid spread of the COVID-19 pandemic, but leaders from all across the community are determined to return to a sense of normalcy.


There's no denying that the COVID-19 pandemic has quickly had a profound effect on our daily lives. And as health care, business and community leaders are rapidly working around the clock to try and determine what comes next, the fear of uncertainty is being met with noticeable resolve.
Concerns over the novel coronavirus began to rise here in Central Florida after it became clear the infectious disease had not been contained in China, where it is believed to originated, or Europe where it had quickly spread to. But as cases began to pop up in Florida, eventually hitting home with infected people identified first in Volusia County, then Seminole, with Orange and Osceola following, local and
state leaders called for people to isolate themselves and not gather in large groups.
A domino effect followed: conferences cancelled their dates at the Orange County Convention Center, businesses sent employees home to work; other workers were laid off or furloughed indefinitely, the University of Central Florida sent students home, public and private schools switched to remote learning, restaurants shifted to takeout only, and an order from the governor closed down all bars and clubs. Even Walt Disney World Resorts closed—something that has only ever happened a couple days at a time for hurricanes and, briefly, after the September 11th terrorist attacks.
Today, we are still in the midst of what the World Health Organization has now recognized as a pandemic. And while Central Floridians are adapting the best they can, officials say the path forward is still very much a work in progress.
Health
Local hospitals are working to manage the uptick of patients needing medical care because of the coronavirus, while also protecting their staff and other patients.
Providers such as AdventHealth and Orlando Health have implemented more stringent screening measures for visitors and have limited people's access to their loved ones who are currently in the hospital. Adhering to an order from Gov. Ron DeSantis, medical facilities around Central Florida have cancelled elective surgeries, only allowing emergency procedures.
AdventHealth is testing patients for COVID-19 if they meet the evaluation criteria defined by the Centers for Disease Control and Prevention, such as known contact with someone who has the virus or a history of travel from affected areas or symptomatic people who are at risk due to a chronic condition.
People who have symptoms of COVID-19, which include fever, cough, shortness of breath, should call their primary care doctor who can order a test if necessary.
Meanwhile, along with hospital systems across the United States, local officials are working to increase hospital's bed capacities and obtain more ventilators and personal protective gear such as masks.
Education
Gov. DeSantis has closed all public schools in the state until at least April 15. In lieu of in-person classes, Orange County students have begun "distance learning" and Osceola County students are also doing their studies at home. Students with school-issued laptops have been instructed to take those devices home and follow instructions from their teachers.
While this new, strange reality was forced upon school districts across the country, Orange County superintendent Barbara Jenkins addressed the unique challenges ahead with staff. "Our education system as we knew it simply does not exist today," she explained in a memo. "I still believe our teachers and staff will creatively provide the best possible support to our students in the coming weeks."
Families without access to a computer can request paper packets of their students' lessons from their school. Those without internet access in Orange County can receive a reduced price from local service providers. And in Osceola County, Spectrum is providing free Wi-Fi for 60 days for all students and their families.
Although school buildings are closed, both districts are still providing lunch to students in the form of grab-and-go meals that are available for pickup at school bus loops Monday thru Friday.
Local private schools such as Windermere Preparatory School and Lake Mary Preparatory School have followed suit with public schools and switched to e-learning.
The Florida Department of Education has also cancelled all state-wide assessments, saying that all final course grades will be determined as if the tests did not exist.
Meanwhile, local colleges have closed down their campuses and canceled all sporting events. Rollins College, Valencia College and University of Central Florida students have all been told that they will finish their spring semester classes online.
Business and the Economy
When Walt Disney World Resorts announced that it would be closing all of its parks on March 15th, it caused a cascade of other closures including that of Universal Orlando Resorts and tourist attractions throughout Central Florida. Hotels were the next domino to fall as families cancelled their vacation plans, forcing lodging facilities to send many of their employees home as occupancy rates fell sharply.
Rich Maladecki, president of the Central Florida Hotel & Lodging Association says the halt to tourism that COVID-19 has caused reminds him of the tragic events of 9/11 when fearful travelers stayed away and it took months for tourism to return to normal levels. But unfortunately, because the timeline of peak infections for COVID-19 is unclear, hotels and attractions do not have a playbook to follow right now.
"I don't know how long this is going to last," Maladecki says. "And that's what the real key is."
To lessen the impact on the industry, he says the government could step in to help workers and the local economy. But ultimately, Orlando will come back strong as it always does.
"I would say that the history of Orlando tourism is brief compared to other worldwide destinations," Maladecki says. "In our 50 years, we have had predominantly ups, but some downs. … And we as an industry always bounced back exponentially. I suspect we will bounce back. It may take six months, may take 12 months. But this destination has what every destination wants and we're the envy of most destinations in the world."
While some businesses have closed, others have switched to or are looking at having employees work remotely.
Kimberly E. Hosley, an attorney at Orlando Law Group who specializes in employment law, says clients of hers have called in recent days with questions about remote working.
She says the first step for employers looking to have employees work off-site is to start testing their digital infrastructure by having employees all log on remotely to see if the company's server can even handle the traffic. The results from this testing should allow the company's information technology personnel to upgrade things where needed.
Employers can ask employees to work from their own personal computers but it's not a good idea for a lot of businesses, Hosley says.
"It's not necessarily appropriate to allow [employees] to be logging in remotely from private laptops that don't have the same security measures on them that business computers do," she says. "The best approach would be for the company to have laptops."
Hosley says companies should consider remote working whether or not there is pandemic happening because in general "the world is moving toward a more remote working environment."
When it comes to sickness from the novel coronavirus, employees dealing with an illness or taking care of a loved one who is unwell should check their employee manual or reach out to their human resources department for guidance on sick leave. The state of Florida does not guarantee paid sick leave but under the Family Medical Leave Act, employees can take up to 12 weeks of unpaid leave. Hosley says either way, businesses are more willing to work out arrangements with employees right now because of the current crisis.
"Economically, it'll be more beneficial to allow a person to stay home right now than potentially come into the office," she says.
Nonprofits
As more people are laid off or sent home from work, the need for food assistance will increase. Greg Higgerson, vice president of development for the Second Harvest Food Bank of Central Florida says he expects the food bank to feel the pinch.
"What we're feeling is that we're going to need to provide a lot more food than we had anticipated this year to a lot more people who need it," he says.
The Second Harvest Food Bank has three distribution centers that provide food to 550 partners around the region who make food available to those in need.
Higgerson says Second Harvest's volunteers tend to be older, and because COVID-19 seems to be more deadly to seniors, he's hoping younger people in Central Florida will be able to step in to help sort and box food at the nonprofit's distribution centers so older folks can decrease their risk of contracting the virus by staying home.
Besides volunteers, the food bank is in need of financial donations.
"At budget time we don't factor in things like huge pandemics," he says.
While the food bank is accepting food donations, financial support is most helpful.
"We can actually provide a lot more food with dollars than we can if people are actually turning food in that they've purchased or taken off their home shelves," Higgerson says.
Although the COVID-19 pandemic is a huge challenge, Higgerson believes Central Florida will persevere.
"Central Florida always responds when times get tough," he says. "And you know, it's a good time for people to sort of lay down the swords and really act like a community. And I know we're going to do that."
Seniors First, an organization that provides services to the vulnerable elderly, has suspended its neighborhood lunch program due to the threat COVID-19 poses to seniors. The lunch program regularly gathers together adults age 60 and older at 11 sites across Orange County for socializing and a hot lunch.
To fill the void, Seniors First, which also runs the area's Meals on Wheels, is mobilizing to deliver frozen and pre-plated hot meals, along with shelf-stable pantry items, to all its neighborhood lunch attendees. According to Katherine Brown, director of communication and events for the organization, 700 adults attend the neighborhood lunch program and Meals on Wheels serves about 450 to 500 seniors in the region.
"It takes an army of nearly 300 volunteers a week to do that," Brown says. "And we are so blessed that most of the volunteers are telling us, 'Well, we're more worried about our clients that we deliver to than we are ourselves.' … So right now we're not experiencing a shortage of volunteers, which we're so thankful for."
However, the nonprofit is in need of cash donations and shelf-stable foods for restocking its food pantry. While all donations will be accepted, protein is always in demand, including canned meats, peanut butter and protein drinks.
"Our poor receptionist is going crazy up front because everybody is calling and saying, 'What can we do?'" Brown says. "That's wonderful but isn't that Orlando, you know? The community pulls together. It doesn't matter who's in trouble. Once everybody finds out, it gets taken care of because that's what we do in the City Beautiful."
United Against Poverty (UP) Orlando executive director, Eric Gray says calls from people who need help from his nonprofit group have already started to increase. UP Orlando provides assistance to low-income families, helping them to get access to resources such as food, employment training and referrals to other agencies.
"I expect that we're going to get hit on both ends of this, meaning with a down economy, whether it's a week or a year, we'll have more people in need of our services," he says. "While at the same time in a down economy, [donors] won't be contributing as much."
That said, Gray is confident in the organization's ability to serve all those who need it because the group has been preparing for this sort of possibility for a long time.
"We've been preparing for the rainy day scenario since 2009, you know, for 11 years now," he says.
Because Orlando's economy is service based, the city could fare worse than other regions when it comes to the novel coronavirus' influence on local economies.
"This will impact the lower half of the economy and Orlando more than I would imagine most cities because 21% of our employment sector is service based," Gray says. "And while the country as a whole is a large service-based economy, Orlando is the second largest service-based economy in the country behind Las Vegas."
Right now, UP Orlando is in need of sanitation supplies to keep people and workers safe in its food pantry. The organization also needs canned goods and financial donations.
"As the case for all nonprofits, it's going to be the $10 and $100 donations that sustain us," Gray says.
Currently, UP Orlando is working with Heart of Florida United Way to coordinate with other local nonprofits in responding to need brought on by the novel coronavirus.
"This whole series of organizations and agencies that are working with local government are going to try to figure this out as we go," Gray says. "But we do have to build the plane as we're flying it."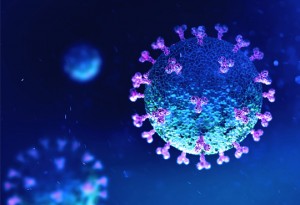 Coping with Disruption
Dr. Andrew Pleener, CEO of Regional Psychiatry, says people need to take care of their mental well-being during times of intense stress brought upon by events such as the COVID-19 outbreak.
"Whenever there's a situation like this there is the propensity to really start to create more ruminating thoughts and catastrophizing future events," he says. "All the what ifs. What if everybody ends up getting sick? What if I can't go back to work? What if I can afford my bills?"
All that catastrophizing can not only affect your brain but your body as well.
"There's a consequence of being in that state every single day," Pleener says. "It's more than just elevations in heart rate [and] elevations in breathing. Inflammatory changes can start to happen. Certain nerves can start to lose tone in the body and all of this together can make people feel more at panic, more malaise and fatigue."
Other physical consequences can include worsening joint pain, autoimmune disorders and other inflammatory responses.
To combat this, Pleener says people need to prioritize their mental fitness
"We have to sometimes accept that although we don't know what the future's going to bring, we have to put health first," he says. "And we can't afford to be having all these ruminations and catastrophizing."
Pleener also recommends people engage in activities that calm them down such as exercising, yoga, meditation, taking a walk and, most of all, just trying to be present.
Turning away from the news is also helpful.
"There is a therapeutic response in turning away the news, putting down the smart phones and devices and actually being present in the moment," Pleener says.
For coronavirus information, Orange County residents can call the Orange County Health Department's Coronavirus Call Center at (407) 723-5004. Call center is open Monday thru Friday from 8 a.m. to 5 p.m. All Florida Residents can call the Florida Department of Health COVID-19 Call Center at (866) 779-6121, available 24/7.
This article originally appeared in Orlando Family Magazine's April 2020 issue.