Top Physician Spotlights
A closer look at what makes our readers' picks some of Greater Orlando's best medical practitioners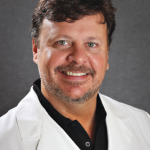 Dr. David Marcantel
Obstetrics & Gynecology
The founder of Celebration Obstetrics and Gynecology, Dr. Marcantel's also the section chair for Florida Hospital Celebration Health's Department of Obstetrics & Gynecology.
Dr. Akinyemi O. Ajayi
Pediatric Pulmonology
Dr. Ajayi of the Children's Lung, Asthma and Sleep Specialists is a recipient of the Patients' Choice Award and the Compassionate Physician Award.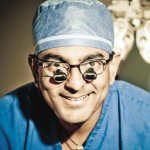 Dr. Chirag J. Patel
Ophthalmology
A Central Florida native, Lake Nona Ophthalmology's Dr. Patel has received an Ophthalmology Recognition Award at New York Academy of Medicine.
Dr. William Athans
Orthopedics & Orthopedic Surgery
Associated with Florida Sports Injury & Orthopedic Institute, Dr. Athans has much experience with sports injuries: Besides serving as an assistant doctor for post-career NFL orthopedic disability physicals, he was previously an assistant team doctor for the Miami Heat.
A leading physician at Florida Hospital's Global Robotics Institute, Dr. Patel is one of the world's most experienced robotic surgeons, having performed more than 10,000 robotic prostatectomies. He also authored the first textbook on robotic urology surgery and has published more than 100 articles in peer-reviewed journals.
Dr. Clifford P. Clark III
Cosmetic & Plastic Surgery
In addition to being the medical director of Orlando Aesthetic Institute, Dr. Clark serves as an assistant clinical professor at the University of South Florida.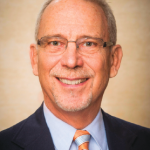 Dr. Frank C. Riggall
Infertility
Dr. Riggall has been serving the Orlando area for more than 30 years. Before his current work at the Center for Reproductive Medicine, he served as the chief of reproductive endocrinology and infertility at the University of Florida, during which time he established their In Vitro Fertilization Center.
Dr. Mariana B. Dangiolo
Geriatric Medicine
Dr. Dangiolo, part of the UCF Health team in Lake Nona, sits on the Florida Department of Health's Alzheimer's Disease Research Grant Advisory Board, which helps to grant funding for research of the devastating disease. She also teaches at UCF College of Medicine and supervises students' research at a local assisted-living facility.
Dr. Shoba K. Srikantan
Pediatrics–General
Beyond being a pediatrician at Arnold Palmer Hospital for Children, Dr. Srikantan is a medical advisor on the board of Make-A-Wish Central and Northern Florida. She's previously been honored with an Inspirational Physician Award from the American Medical Association Women Physicians Section, recognizing her work as a role model for other doctors.
Dr. Pablo Gomez
Pediatric Urology
One of the few pediatric urologists in the U.S. specialized in robotic surgery, Dr. Gomez is the medical director of the pediatricurology robotics program at Florida Hospital for Children. He's also a committed volunteer who's helped children with Down syndrome train for the Special Olympics.
Dr. David Weinstein
Dermatology
Dr. Weinstein, who practices at UCF Health's Medical City office, is one of just six Orlando-area doctors to have completed a fellowship accredited by the American College of Mohs Surgery for skin-cancer removal. As a result, he's qualified to treat rare and difficult tumors with the Mohs micrographic surgical technique.
Dr. Richard O. Gregory
Cosmetic & Plastic Surgery
Dr. Gregory of the Institute of Aesthetic Surgery has been named by his peers as one of Central Florida's top plastic surgeons each year dating back to 2000.
Dr. Konrad W. Filutowski
Ophthalmology
The founder and namesake of Filutowski Cataract & Lasik Institute, Dr. Filutowski has a rare backstory, having escaped communist Poland with his family at the age of 14. Despite understanding very little English at first, he excelled at his studies and attended Cornell University Medical College. He uses high-tech equipment to perform microscopic surgery.
Dr. Pradip Jamnadas
Cardiologist
A practitioner with Cardiovascular Interventions P.A., Dr. Jamnadas has received numerous honors throughout his career. Highlights include Florida Hospital's Balance Value Award (2004), the Florida Medical Association's Distinguished Physician "Physician Who Cares" Award (2005-2006), and Doctors of South Asia Appreciation Award (2005-2006).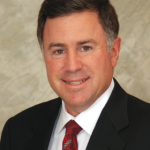 Dr. Robert S. Gold
Pediatric Ophthalmology
Dr. Gold joined Eye Physicians of Central Florida in 1987, which means he's been serving our community for three decades and counting. He's been named as one of America's top ophthalmologists, and he's also a fellow of the American Academy of Ophthalmology and a specialty fellow of the American Academy of Pediatrics.
Dr. Niral C. Patel
Internal Medicine
The head of the Windermere Medical Center, Dr. Patel was named Physician of the Year in 2007 and Best Teaching Attending in 2008 at Chicago's Mac- Neal Hospital. More recently, the Indian American Chamber of Commerce named him New Entrepreneur of the Year.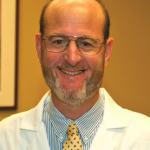 Dr. Henry Levine
Gastroenterology
The founder of the Center for Digestive Health, which opened in 1982, Dr. Levine taught gastroenterology at Virginia Commonwealth University. He continues to teach his specialty at Orlando Regional Medical Center and is an associate professor at University of Florida.
Dr. Brian L. Patterson
Sports Medicine
Serving at Florida Sports Injury & Orthopedic Institute, Dr. Patterson is a recipient of the Gold Award for Best New Publication in the American Society of Healthcare Publication Editors in 2007, among other honors.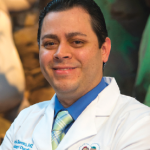 Dr. Dennis A. Borreo Ramos
Pediatric Hematology/Oncology
Serving at Florida Hospital's Children's Center for Cancer & Blood Diseases, Dr. Borreo Ramos is on the cutting edge of oncology and hematology advancements. He was formerly the chief resident in pediatrics while completing his residency at the Pediatric University Hospital in San Juan, Puerto Rico, where he also undertook advanced fellowship training.
Dr. Michael W. Steppie
Dermatology
A Mohs micrographic skin-cancer surgeon at Associates in Dermatology, Dr. Steppie has been honored with multiple American Medical Association Physician Recognition Awards and the Patients' Choice Award.
Drs. Christopher Crotty & Allison K. Arthur
Dermatology
This dynamic duo, both of whom are Mayo Clinic-trained, are with Sand Lake Dermatology Center. At the Mayo Clinic, Dr. Crotty learned the Mohs micrographic surgical technique from Dr. Fred Mohs, and he was also awarded the Osborne Fellowship. In addition to her medical work, Dr. Arthur serves as program chair for the Central Florida Society of Dermatology.
Dr. Amit B. Varma
Orthopedics & Orthopedic Surgery
Part of the team at Florida Sports Injury & Orthopedic Institute, Dr. Varma has worked with the NFL and quite a few Olympic athletes.
The director of Florida Hospital's minimally invasive brain-surgery program, Dr. Field has been a practicing partner with Orlando Neurosurgery since 2003. He also serves as an associate professor of neurosurgery at UCF's College of Medicine, and he founded and developed Florida's first comprehensive, multidisciplinary, sports-related concussion program.
Dr. Melissa M. Yates
Infertility
Advanced Reproductive Specialists of Orlando's Dr. Yates was previously an assistant professor at Johns Hopkins School of Medicine in the division of reproductive endocrinology and infertility.
Dr. Matthew E. Zussman
Pediatric Cardiology
A former recipient of the Dr. Lynn Eggman Award for Excellence in the Field of Pediatrics, Dr. Zussman practices at Pediatric Cardiology Consultants. He's made numerous contributions to his field via research, peer-reviewed publications and presentations, and as a philanthropist, he's gone on medical missions, held free clinics and taught at local schools.
This article originally appeared in Orlando Family Magazine's August 2017 issue.