Home Improvement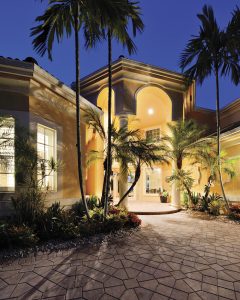 Central Floridians are looking to upgrade their living spaces as the coronavirus pandemic has people at home.
With employers adopting work-from-home models, children not returning to learning at school and families canceling travel plans for the year, homeowners are looking to renovate and update their spaces to better fit a quarantine lifestyle.
According to the Joint Center for Housing Studies (JCHS) of Harvard University, in normal years, Americans spend more than $400 billion annually on home improvement and repair. And, although the United States is in an economic downturn, it doesn't look like that number will drop anytime soon.
In fact, earnings for the top home improvement stores in the United States are soaring. Home Depot reported second quarter sales of $38 billion, an increase of about 23% over last year. Meanwhile, Lowe's took in $27 billion, an increase of about $6 billion compared to its second quarter sales last year.
Chassity Vega, CEO of the Greater Orlando Builders Association (GOBA), says the current boost in the home remodeling market brought upon by the coronavirus pandemic is like nothing she's seen before.
"I don't think there's any comparison to be honest," she says.
A Good Time to Remodel
Right now is the time to remodel if you have the time and resources. Vega says people are redoing their homes to fit their new pandemic-imposed lifestyles. Projects like reorganizing the home office and adding more space in the house for kids who are learning remotely are of interest to people right now.
"Now would be a perfect time to do that," Vega says. "Because I think this is going to change the way of the future."
There are incentives, too. The Federal Reserve has lowered interest rates, giving homeowners the opportunity to refinance their mortgages and save on their monthly payments. With those extra funds, people are inclined to invest in remodeling their homes rather than buying new.
Additionally, Orange County has waived permit fees for the next six months, making certain home projects less costly.
Remodeling is also a plus for people who will eventually resell their homes.
According to a 2019 survey of real estate agents performed by the National Association of Realtors, a kitchen renovation is the most appealing interior project for home buyers. Meanwhile, new roofing was ranked as the top exterior project for attracting homebuyers.
Outdoor Projects
Ken and Kristen Poole have taken advantage of time at home during the pandemic to enhance their outdoor space. They've extended their house's patio and installed artificial turf, the latter of which happens to also be the business they are in as owners of Artificial Artisans.
Ken Poole says artificial turf is something many homeowners consider after struggling to keep grass growing in their yards.
"You need sunlight and water for grass to grow really healthy," he says. "And if you throw in a few young kids or even a dog for that matter, it's an uphill battle to keep grass looking pristine."
Artificial turf has many advantages over sod including that it is low maintenance, needing only to have fallen leaves brushed off top of it. It's also great for kids with allergies, Kristen Poole says. Both of her children suffer from an allergy to grass.
"My daughter's [allergy] is worse than my son's," she says. "And she never would go outside because it was just too miserable and now she can go outside; she can enjoy the backyard."
Artificial ivy has a similar appeal to artificial turf in that it has no upkeep. Ken Poole suggests using ivy to give an old fence a facelift or create an accent wall, inside or outside your home.
With many families taking staycations this year, having an outdoor space to enjoy at home is essential and one way to upgrade that area is to screen in your patio or lanai.
"Screen enclosures or screen rooms allow you to enjoy being outside without having to deal with pesky Florida insects," says Megan D'Avila, vice president of MD Construction. "It also provides a safe place that your kids can play outside, especially if you do not have a fenced yard."
D'Avila says it's important for homeowners to employ a licensed contractor when having a screen enclosure installed.
"A licensed company will get all of the proper permits for you, an unlicensed company will ask you as the homeowner to get the permit, which can cause many issues," she says. "Also, if the company is licensed and something goes wrong, you know you will have options for recourse."
Landscape and Exterior
Since the pandemic began, Connie Emmerson, president of Royal Landscape Nursery, has seen an increase in customers looking to spruce up their outdoor living spaces. She says new landscaping is one of the best ways to fix up the exterior of a house.
"Any landscape improvements and/or brick pavers will add to the curb appeal and improve the property value of the home," Emmerson says.
For people wanting an inexpensive changeup to their outdoor space, she suggests putting down some fresh mulch and planting manageable greenery.
"A few new bushes or a cute new tree can make a big impact," she says.
To make sure your shrubbery thrives, you'll want to pay close attention to the sunlight and water requirements of each new tree and bush, information that is readily available at most nurseries.
If you're looking to splurge, there's plenty you can do to improve your outdoor space.
"Adding retaining walls and firepits to the outdoor [living space] can add beautiful new entertaining areas for friends and family to enjoy," Emmerson says.
One exterior feature of the home that people cannot skimp on is the roof. Stephen Hood, owner of Stonehaven Roofing, says homeowners should not ignore even slight wearing.
"We see it all too often, when overlooking the minor damage leads to major damage and headaches financially down the line," he says.
New roofing gives a new aesthetic dimension to the exterior of a home. "Tile may be our favorite roofing system to see come together and work on," Hood says. "There are many options of colors, blends, styles and looks tile can provide and give."
Metal roofs are an alternative for Floridian homeowners to consider, too.
"Metal roofs have become much more popular because of the cost of the metal compared to tile, as well as the strength compared to weight benefit you get," Hood says. "The sleek modern or nice beachy look that metal roofs can provide as well as the durability [against] Florida extreme weather [puts] metal roofing at the top of the list."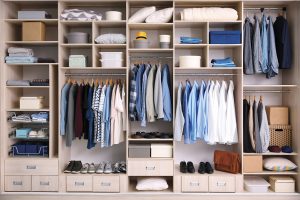 Organization
Juliana Daurio is a professional home organizer and the woman behind Orlando Home Organizer. She says when the pandemic began, organizing the home became a popular pastime for people. But for some homeowners, the undertaking quickly became more complicated than expected.
"Although some were able to finish their projects," Daurio says, "most just had no clue on what to do and it became a bigger mess than they had before."
It's then that Daurio started to get a lot of calls for help. The rooms of the house that most people contact her for assistance with are closets and garages.
"These areas are the ones that will take more time and do truly need an organizing system to be able to function the right way," she says.
An organized kitchen is also a real gain for many families.
"It is important to be able to find everything you need in your kitchen," Daurio says. "Most clients have duplicated items all over the place because they just buy a new one when they can't find it."
If you're eyeing an organizing project soon, Daurio's advice is to start small with a compact area such as a closet.
Gary Mitchem, owner of Inspired Closets, says his business has also gotten a lot of calls during these past few months. Many of these calls come from customers who want to redo their closets because standard closets often leave much to be desired.
"There's a lot of wasted space in closets," Mitchem says.
Mitchem says his business has also been getting a lot of requests for customized home offices. With many people now working from home and children learning online instead of at school, there is more need for dedicated learning and work spaces.
"If you're organized, it really helps out your day," Mitchem says.
Redesign
Interior design is another booming market within the home improvement market.
Joseph Sipp, CEO and founder of Systematic Home Staging, says whether people have a small or large budget, there are many updates they can make to renew their space.
"For starters, the right lighting is crucial," he says. "You always want as much natural lighting in a room as possible, but sometimes it is limited. You can help balance out this problem by having the correct lighting, specifically daylight LED light bulbs."
Another simple but impactful change to make in a room is a new coat of paint or fresh wallpaper.
"It doesn't have to be every wall," Sipp says. "Accent walls are a great added touch to make a room feel complete all while drawing in the eye."
Sipp advises people to figure out their design style before they redo their home and to spend time researching ideas.
But if a project becomes too much, an interior designer can help.
"A designer's goal is to utilize the furniture and decor in a way that appeals to a client's specific style, all while creating design solutions for space and structure," he says. "I highly recommend hiring an interior designer to create beauty and efficiency throughout your home."
As the coronavirus pandemic continues on, home is one of the few places people still feel comfortable and safe. So, it stands to reason that the home improvement market will continue to flourish because, as they say, there's really no place like home.
The FYI on DIY
Taking on a home project can be daunting, but it doesn't have to be.
Liz Rishel, who runs a home improvement blog called Within the Grove, got started in do-it -yourself home remodeling and repair about five years ago after buying her first home in Orlando. When she and her husband, Ryan, discovered the labor costs involved with hiring others to do home improvement work, they decided to take it upon themselves.
"At the time all we owned was a hammer and a drill," she says.
Today, the couple have many successful home projects under their belt.
And currently, Rishel and her husband are undertaking a large home project: repainting the exterior of their house.
"We just wrapped up painting the exterior stucco walls and we're moving on to painting the exterior doors, garage door and fascia," she says.
For those that are new to DIY home improvement, a smaller project may be more feasible. Rishel suggests painting.
"Paint is always number one on my list of budget friendly projects to do in your home that also has a huge impact," she says.
If you're looking to go further, head into the kitchen. Painting your existing cabinets, adding new hardware, switching out door fronts and updating old appliances are all kitchen projects that are worth the time and investment, Rishel says.
But her biggest piece of advice? Just begin.
"The best place to start is exactly right where you are," Rishel says. "You're going to mess up or fail at a project. But that's how you learn and grow when learning a new DIY skill or just starting out."
This article originally appeared in Orlando Family Magazine's September 2020 issue.