Super Women
Get to Know These 11 Remarkable Ladies Who Strive to Make Central Florida a Better Place
Tere Brun
Senior vice president-community core solutions at FIS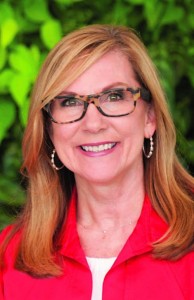 Brun has been with FIS, a global provider of financial technology solutions, for 29 years. During her tenure, Brun has held multiple leadership roles and she currently leads the FIS Orlando campus of more than 800 employees. Mentoring, supporting and advocating for others is where her passion lies, and it shows in her philanthropic efforts. She encourages FIS employees to volunteer in the community around Central Florida and she supports fundraising for the Juvenile Diabetes Research Foundation and the Orlando Arnold Palmer Medical Center. She also advocates for the Orlando American Heart Association and held several positions on its executive leadership team, including co-chair of its Go Red for Women campaign and the Greater Orlando Heart Walk. Last month, Brun led the inaugural Orlando STEM (science, technology, engineering, mathematics) Goes Red Event, in which more than 100 girls participated in a full day of interactive sessions designed to teach them about opportunities in the STEM fields. Along with Brun, nine female managers from FIS coordinated the activities.
Brun says seeing women actively working in these fields tells young girls they can do it too. "We need to empower girls and keep them interested in STEM-related fields," Brun says. "We need to celebrate their skills and give them opportunities to succeed. … We need to show girls that there are successful women in all the STEM fields."
Brun is currently the board chairman for the YMCA of Central Florida and YMCA Camp Wewa, and she is active in her church, the First Congregational Church of Winter Park. For her, it's not just about how much she gives, but what she gets back in return. "I'll let you in on a little secret—I get so much more back when I give. Writing a check is easy but when you share your experience you get more back," she says. "I used to think 'gifts' were things like singing and playing a musical instrument, which I cannot do at all, but the gifts I have are more around leadership, organization, process engineering and encouragement. I used to think those weren't valuable; today I know they are so I use my gifts to help others. We need to do good for others. When I work with others I learn from them much more than they gain from my involvement."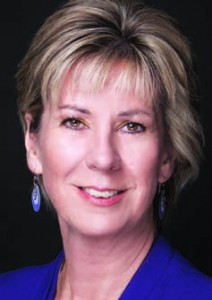 Kay Rawlins
Orlando  City SC founder, vice president of community relations and foundation president
Dubbed Orlando's "First Lady of Soccer," Rawlins was the driving force behind starting Orlando City Soccer Club, founding the expansion team in 2015. But Rawlins is driven by more than owning a professional soccer team. Making a difference in the lives of young people in the Orlando community is her mission; sending players to schools and youth groups; and encouraging staff and fans to join community projects. Rawlins heads up the Orlando City Foundation and is a board member for the Boys & Girls Clubs of Central Florida, Cannonball Kids' cancer, Central Florida Foundation and the Central Florida Commission on Homelessness—leading the youth homelessness committee.
Nicole Higgins
Executive director, Orlando Together
Higgins' professional background includes experience with community organizing, nonprofit administration and outreach, skills she honed while working in both Washington, D.C., and Los Angeles. In 2012, she returned to her hometown of Orlando and joined Downtown CREDO, serving as its coffee director for the name-your-price coffee shop and then rally director, managing community partnerships. Higgins currently serves as the executive director for Orlando Together, a nonprofit dedicated to strengthening cities by bridging the gap between racial divisions in business, education, religion and civics life. Orlando Together hosts an annual spring parade through the Parramore Heritage neighborhood and yearlong cohorts designed to open up honest conversations about race. She is a firm believer in the secret to sustaining community transformation: sharing meals together.

Dr. Wendi Wardlaw
Owner, Stoneybrook Dental
After spending 10 years in the Army as a dental assistant, hygienist and office manager, Wardlaw went on to attend dental school at Howard University and post-graduate at Columbia University. Now as owner of Stoneybrook Dental in Winter Garden, she places a priority on providing her patients with the utmost care while also giving back to impoverished areas overseas. Through her nonprofit, Inspired Purpose, Wardlaw regularly travels to places such as Albania, Ghana and Nigeria, as well as parts of South Africa, on dental missions. Additionally, she is an executive director on the John Maxwell Team, serving as a speaker, trainer and coach, and can be heard hosting her syndicated radio segment, "A Healthy Mouth is a Healthy You," six days a week.
Josie Nejame
Co-founder, Runway to Hope
In 2010, along with her husband Mark, Nejame founded Runway to Hope, an organization providing assistance to families struggling with a pediatric cancer diagnosis. Nejame has made it a point to ensure the organization gives direct support to children and their families, and she and her husband forgo any salary for the time they put into the charity. In just a few years, Runway to Hope has become the second largest charity gala in Central Florida, and last year its signature event, the Annual Spring Fashion Soiree raised $1.2 million. This fashion show features more than 150 children who are currently battling or have overcome pediatric cancer. Since its inception, the organization has raised approximately $6.5 million. Through the Family Assistance Program, which helps relieve families' stress of bills for rent/mortgage, utilities, car payments and more, more than 225 families have been helped in the past two years, not to mention those who are treated at partner hospitals Arnold Palmer Hospital for Children, Florida Hospital for Children and Nemours Children's Hospital, where Runway to Hope has donated or pledged more than $4 million for programs.
Michelle Brady-Palmer
Manager, community engagement at Sea World Parks and Resorts Orlando
After stepping in as CEO of her family's company after a devastating fire and leading the rebuilding of the 65-year-old business, Brady-Palmer shifted her impact to the nonprofit sector and led fund development, marketing and public relations as chief development officer at Harbor House of Central Florida. Currently, as manager of community engagement for SeaWorld Parks and Resorts Orlando, she is responsible for the community relations and philanthropic giving. She redefines and manages SeaWorld's corporate social responsibility strategy to be centered in purpose, meaningful engagement and community impact, and creates the next generation of conservationists by providing meaningful experiences that inspire people to protect animals and preserve the wide wonders of the world.

Marilyn Hattaway, CFRE
Director for development, West Orange Habitat for Humanity
Hattaway has built a (second) career fostering relationships between the community and fundraising opportunities. After starting off in the sales and marketing industry, she transitioned into the nonprofit development industry in 2002, a career change for which she feels thankful. She is a certified fundraising executive, which is a national accreditation and one that shows her commitment to ethical fundraising. At Habitat for Humanity, Hattaway helps make a difference by giving others a safe and affordable place to live. She spearheads the local efforts for Habitat's nationwide Women Build Week, taking place in early May, to gather at least 50 women who will fundraise and physically build homes for three single mothers in East Winter Garden. Philanthropy is nothing new for Hattaway, who has helped raise millions not just for Habitat for Humanity, but other Central Florida organizations as well, including Hospice of the Comforter, which is close to her heart.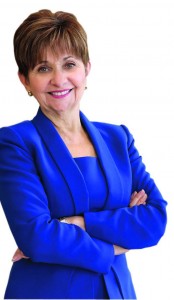 Deb German, M.D.
Vice president for medical affairs and dean, College of Medicine, UCF
German's impact on the medical community has been felt both locally and nationally. Beginning in the northeastern part of the U.S., she obtained degrees from Boston University and Harvard Medical School, later moving south and joining the faculty at Duke then Vanderbilt, all while maintaining her own private practice. As founding dean of UCF's College of Medicine, she has led over 3,200 full- and part-time and volunteer faculty and staff to develop the research-based medical school. German initiated community-funded scholarships for the charter class, which was the first effort of its kind in American medicine. She is the recipient of the AAMC Women in Medicine Leadership Development Award and the Alma Dea Morani M.D., Renaissance Woman Award, among others. In Florida, she has been recognized for her work and community service, including the U.S. House of Representatives Certificate of Special Congressional Recognition, Global Vision and Education Award and Orlando Business Journal Game Changer in 2018.
Harriett Lake
Philanthropist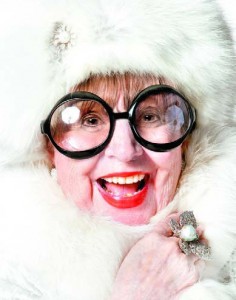 At 96 years old, Lake is perhaps Central Florida's most well-known philanthropist. A native of Pennsylvania, Lake studied history, politics and social studies at what is now known as West Chester University. After graduating at age 20 in 1943, she joined the war effort and became a member of the Marine Corps Women's Reserve. She later moved to Miami where she met her husband Hymen Lake, a struggling lawyer. Eventually, real estate inves ments helped the couple earn their millions and Lake has been working to give it away ever since at a rate of $1.5 million a year. She has given generously to cancer research such as the breast cancer center at Orlando Health and other organizations including the trauma center at ORMC. She is passionate about keeping the performing arts alive, contributing to the Orlando Shakespeare Theater and Orlando ballet, philharmonic and opera. Known for her vast collection of vintage clothing and accessories, Lake, along with her daughter Shelley, launched Harriett's Closet, an online portal for purchasing Lake's collectibles with all proceeds going to her more than 150 charities.
Susan Lilley
Orlando's first poet laureate
Raised in Central Florida, Lilley developed a love for literature and writing at an early age. She holds degrees from UCF and an MFA from University of Southern Maine. Lilley's poetry has been published in several literary journals and she has two poetry chapbooks with a full-length collection set to publish in 2019. She is a past winner of the Rita Dove Poetry Award and a recipient of a State of Florida Individual Arts Fellowship. Lilley has previously taught at UCF and Rollins College and currently teaches AP literature and creative writing at Trinity Prep School. In late 2017, Mayor Buddy Dyer named Lilley the city's first poet laureate. In this role, Lilley will give back to the community she has called home by raising awareness about the craft and inspiring others who want to write.
Liza Riedel
Executive director, NextStep Orlando
In April 2007, Riedel received a call that changed the course of her life. Her daughter Amanda, who was 18 at the time, had been in a serious car accident, leaving her paralyzed. Doctors told Riedel that her daughter would never walk again. Riedel tried to make sense of Amanda's recovery but was told her hopes were unrealistic. In 2009 she founded NextStep Orlando, a nonprofit recovery center dedicated to helping those with spinal cord injuries improve their daily living by regaining function and possibly even walking again. Through activity-based therapy, NextStep strengthens and reorganizes the central nervous system in affected individuals. As a result, in the nine years since her accident, Amanda now stands on her own and is on the verge of taking her first steps unassisted. Riedel hopes her organization can turn every parent's worst nightmare into a place of hope while serving hundreds of individuals with paralysis.
This article originally appeared in Orlando Family Magazine's May 2018 issue.