Super Women
Selfless. Giving. Caring.
These are just a few of the many words that could be used to describe this inspiring group of wonderful ladies who are doing big things to help make a difference in our communities.
Woman of the Year: Gaby Ortigoni

Over the course of her career working in different community organizations, Ortigoni has become a well-recognized advocate for Orlando's hispanic population. As president of the Central Florida Hispanic Chamber of Commerce of Metro Orlando she works to strengthen economic development in the Hispanic community. Previously, she was the regional vice president for Central Florida at Prospera, a nonprofit that provides free bilingual technical assistance to Hispanic entrepreneurs. Under her leadership, the organization achieved a 23% increase in clients who received individual consulting services. Ortigoni serves on the boards of several local organizations including the Association of Latino Professionals For America, the Orange County Board of Zoning Adjustment and the Saint Cloud Chamber of Commerce. She is the recipient of numerous awards including La Prensa's Hispanic Women Who Make a Difference Award, the Orange County Sheriff's Community Service Award and the Orlando Police Department's Good Citizenship Award.
Patty Sheehan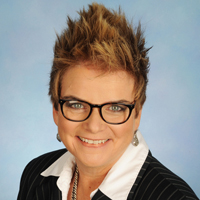 In her role as commissioner of Orlando City Council District 4, Sheehan has made a noticeable impact around town. Whether she's working to establish community gardens, championing the revitalization of area parks or giving small businesses a much-needed boost through the Main Streets Program, her tireless efforts to grow the community are evident. Just as impressive is her work as founder and chairperson of Wheels for Kids, an initiative that has provided more than 1,000 bicycles to children in need. Sheehan has been recognized as a Woman of Distinction by the Girl Scouts of Citrus Council and has been honored by numerous other organizations including receiving the Pet Alliance of Greater Orlando's Humane Hero Award as well as the Hope and Help Center of Central Florida's Chuck Hummer Visionary Award. Currently, she is working on Swan-a-Thon, a program that will provide veterinary care and proper nutrition for the city's beloved "mascots."
Sherry Paramore

Since being named the president of ELEVATE Orlando back in February, Paramore wasted no time making her presence felt. She quickly worked to establish the Jack and Sherri McGill Scholarship Fund in honor of the nonprofit's founder, which to date has raised more than $20,000. Prior to her work with ELEVATE, Paramore was the director of advancement for LIFT Orlando and was responsible for securing funding to help strengthen the West Lakes community with resources to provide better housing, education, health and wellness care, and economic development. And she's thrilled to now be able to make a lasting impression with underserved youth by providing them with the tools they need to become successful in life. "I like to say education is really the great equalizer," she says of the opportunity to help bring change to local families and their communities that will be felt for generations to come.
Traci Deen

Deen, a sixth-generation Floridian, holds a deep-rooted passion for protecting the state's wild and working lands. As executive director of Conservation Florida, she helps oversee the nonprofit's statewide land conservation efforts. Deen is also an accomplished attorney who volunteers as the legislative director of the Florida Association for Women Lawyers board of directors, working to promote public policy that addresses issues of importance to women and children. What's more, Deen is an active volunteer with the Junior League of Orlando, overseeing public policy advocacy efforts and she was recently selected to participate in the Leadership Florida Connect program, which works to develop the state's leaders of tomorrow.
Debbie Rodriguez

As the owner of her own construction companies, Rodriguez has inside knowledge of the industry and was quick to recognize a dearth of properly trained and skilled workers. So she did what she does best: she built something. The non-profit IBuild Central Florida was created to help promote the construction industry in a positive light and provide a pathway to meaningful employment by offering mentorship and several apprentice programs. The group is also changing the narrative, with Rodriguez as a shining example, that a career in construction is not something for women to pursue. Determined to help as many people as she can, Rodriguez also lends her time to several organizations including St. Jude's Hospital for Children, Harbor House, Special Olympics, Habitat for Humanity and many more.
Isabella Morgia Di Vicari

As co-owner of The Meatball Stoppe, Morgia di Vicari is well aware that food brings people together. So, along with her husband Jeff, she launched the Community International Culinary Program for youth. The program aims to unite families around the dinner table by offering professionally taught cooking classes for children and their parents to learn the finer points of the culinary arts while sharing a bonding moment that will carry over into their home kitchens. Additionally, Morgia di Vicari regularly invites the needy to her shop to grab a bite to eat and she works directly with Partners in Education, which serves the most impoverished schools in Orange County. "It's about giving kids hope, inspiration and getting them back to the table," she says of her mission.
Maryann Barry

From the early days of her career to her position today as CEO of Girl Scouts of Citrus Council, Barry has been an advocate for improving quality of life issues for women and children. Before she took the helm at the Girl Scouts in November 2011, she spent 10 years as CEO for the Children's Advocacy Center serving the counties of Florida's 7th Judicial Circuit where she spearheaded the building of a multi-county, nationally accredited, forensics and treatment program for victims of abuse and assault. Prior to that role, she served as executive director for a national clinical demonstration project designed to improve residential substance abuse treatment outcomes for women with young children. In 2008, she was honored by the state of Florida with the Governor Lawton Chiles Award, which recognizes individuals for life-time achievement in advancing the health and status of children and families.
Myra Hernandez

As a mom to an autistic daughter, Hernandez knows that what may be simple for others, such as getting a haircut in a salon, can be a little bit more challenging for some. That's why she began offering free haircuts at her St. Cloud salon to children who are autistic. Autism is a spectrum and every person with autism is different, so Hernandez works to make each child feel comfortable including using trimmers that make little noise and limiting things such as music, which might be too much sensory input for some autistic people. Outside of her salon, Hernandez is taking things one step further. Through her nonprofit Beyond the Label, she is currently working to create a center for adults with autism to go during the day so they can socialize, learn new skills and have fun.
Dr. Shenin Sachedina

As the CEO and founder of the Central Florida Breast Center in Winter Park, Sachedina has witnessed first-hand the effect breast cancer can have on both her patients and their families. It's part of the inspiration for her Metu and Lee Learn About Breast Cancer children's book, which she authored using kid-friendly terminology to help promote awareness and educate the youth about the disease. Through the Community Foundation of Central Florida, Sachedina also started a charitable foundation that supports children who have been diagnosed with cancer as well as families who have become financially burdened. In addition, she has worked to provide breast cancer education to women in her native Africa and she is involved with several philanthropic efforts that benefit third world health and education organizations.
Tracey Conner

MicheLee Puppets, Conner's nonprofit brainchild, has been a part of the Central Florida community for more than 30 years and in that time it has touched the lives of thousands of children. The organization uses the art of puppetry to introduce difficult subjects to children, allowing them to develop empathy for others, while also empowering them to be themselves. In one special show, the puppet troupe by request of a local school helped students understand why one of their classmates, who had recently been burned in a fire, looked just a little bit different from them. With that understanding, the students were able to embrace their classmate and form friendships with her. Conner also uses her years of experience in leading a nonprofit to coach CEOs of other charitable organizations and she has been honored by the Puppeteers of America with the Marjorie Batchelder McPharlin Award for Excellence in the Field of Educational Puppetry.
Jeanette Schreiber

Schreiber, an Orlando native, has spent much of her career using her law and policy knowledge to address community needs. Before becoming senior associate vice president of health affairs for the University of Central Florida (UCF) and chief legal officer for UCF's College of Medicine, she spent 25 years as a health care attorney in the Northeast where she also worked to make an impact on the local community, including chairing the board of the Visiting Nurse Association of South Central Connecticut. She also helped to establish a new chapter of Habitat for Humanity that serves central and south Connecticut. In 2007, she returned to Orlando and began to make her mark at UCF. In 2017, the UCF Center for Faculty Excellence recognized her as one of its Women's History Month honorees. Outside of her work at the school, she serves as a trustee for the United Church of Christ's national self-funded pension and health care benefits fund and sits on the board for Habitat for Humanity of Seminole County and Greater Apopka.
Melissa Wiggins

After her son Cannon was diagnosed with stage 4 neuroblastoma cancer before he was even 2 years old, Wiggins became witness to something no parent wishes to see: her child sick and suffering through treatment after treatment. The experience opened her eyes to not only the pain children go through in cancer treatment but the lack of funding and research that there is for pediatric cancer and the effects that those treatments can have on children. With this knowledge, Wiggins and her husband founded Cannonball Kids' cancer foundation in 2014 to fund research for treatments that will provide kids fighting cancer a better quality of life, in addition to raising money for research into curing all childhood cancers. Wiggins has a law degree and worked as an attorney in her native Scotland before moving to Orlando in 2010. Today, her son Cannon, although he still suffers the side effects of cancer treatment, is alive and well and is in first grade.
Avani Desai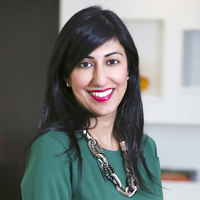 Serving as co-chair of the Central Florida Foundation's 100 Women Strong allows Desai to fulfill one of her passions: helping women and children. 100 Women Strong is a female-only, venture capitalist-based giving circle that focuses on solving community-based problems specific to women and children by using data analytics and big data. As co-chair, Desai has helped grow the program from about 20 members to more than 100. Last year she was promoted to president at Schellman & Company, making her the only female minority of a top 100 CPA firm. She is also founding member of the Orlando Tech Association, where she focuses on closing the gender gap for women in information technology, and she is a board member for the Arnold Palmer Hospital Foundation.
Stephanie Bowman

Bowman knows what it's like to be on the other side, to be the one who needs help. Twenty years ago, she was struggling with addiction and homelessness. After a stay at a treatment center, she changed her life for the better and then decided that she needed to help others do the same. So began One Heart for Women and Children, a nonprofit founded by Bowman. The organization, which works to strengthen the lives of women and children, partners with companies and charitable foundations for various community initiatives such as providing free groceries to those in need. Bowman is a parenting instructor and is certified in The Children's Learning Place with specialties in team-building, self-esteem-building and effective communications. She often spends her time volunteering and is active in her local church.

This article originally appeared in Orlando Family Magazine's May 2019 issue.