Colorful Stained Glass Block
Let your creative light shine through
Any time you can get the kids involved in a craft that doesn't have to be hung on the refrigerator, it's a good thing. This pretty stained glass block is easy to make and incredibly useful on a windowsill, in front of a candle, or as a gift for Mom on her special day. It's clearly a craft for family members of all ages and artistic abilities.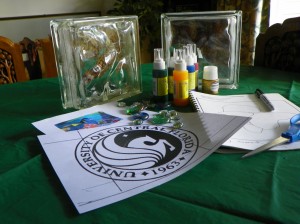 What you will need:
Glass block – you can purchase these at your local home improvement store.
Transparent glass paint – purchased from craft store in an assortment of colors in squeeze bottles
Sharpie marker
Patterns – pictures from the internet or coloring books
Scissors
Decorations and adornments – glass globs, flat rocks, ribbons, etc.
Glue
Directions: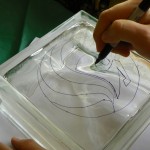 Clean your block with soap and water or window cleaner.
Dry the block well.
Cut out the pieces of the picture pattern you have chosen and place them on the block.
Trace with the sharpie marker.
Using the black glass paint, outline your pattern.
Let dry.
With your paint bottles, fill in the outline with your chosen color.
Next, glue decorations on to complete your project. Don't forget to sign your work on the bottom of the block with your sharpie.
Set on a windowsill and watch the sun light up your art!
Tips:
It might help to pick out a pattern before you buy the paint so you have the right colors for your image.