Home Front March 2017
News and information from throughout Greater Orlando
By the Numbers
No. 3
Orange County's statewide rank when it comes to hate crimes, according to a January report from Florida Attorney General Pam Bondi. Based on 2015 crime figures, the report pegged 10 such occurrences for the year, which was more than all surrounding counties combined.
4.2 Percent
The Orlando metro area's unemployment rate at the end of 2016, marking a 0.2 percent drop since the previous year. Furthermore, our region led other Florida metro areas in the number of private-sector jobs created, with a total of 48,300 new positions.
1,298
The number of new hotel rooms that are expected to open in 2017 throughout Metro Orlando. The increase accounts for nine new hotels that are scheduled to debut, with 28 new resort properties and 5,201 rooms slated for 2018.
26 Percent
The approximate drop off in home sales in Orange and Seminole counties from December 2016 to January. That marks the largest such decline since January 2009, during the height of the recession, according to the Orlando Regional Realtor Association.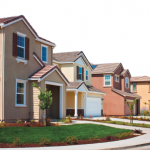 $30.5 Million
The amount Miami developer John Brunetti Jr. is seeking from the federal government, via lawsuit, to pay for the cleanup of a former bombing range near Orlando International Airport. Brunetti plans to use the land for 4,000 homes and apartments.
Hit or Miss
Brazilian soccer star Kaká announced at January's Major League Soccer media day that he plans to remain with the Orlando City Soccer Club. However, his current contract only runs through the end of the 2017 season, after which he'll evaluate his physical condition before making a definite decision.
The Enzian Theater, Maitland's iconic movie house, announced in January that David Schillhammer had been hired as the new executive director. Prior to his new post, Schillhammer spent 16 years as the director of the Orlando Philharmonic, and he will help lead the process of expanding from one screen to three.
The Pet Alliance of Greater Orlando has launched a pet-friendly apartment registry to help animal-lovers find apartment complexes that allow all sizes and breeds of four-legged residents. Available at PetAllianceOrlando.org, the registry features 13 complexes with hopes to increase that number to 100.
Work on the Majesty Building—a notorious Altamonte Springs landmark colloquially known as "the Eyesore on I-4"—might actually finish this year according to owner Claud Bowers, who's also the president of SuperChannel 55. The 18-story building has been under construction for 16 years and counting.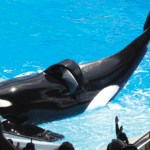 Per SeaWorld Orlando, Tilikum the killer whale, aka Tilly, passed away in January. The orca, which was prominently featured in the documentary Blackfish, was notorious for battering and drowning trainer Dawn Brancheau in 2010. Tilikum's cause of death was linked to a bacterial lung infection.
Artegon Marketplace, which billed itself as an "anti-mall," closed at the end of January. The closing came after the property's owner, the Lightstone Group, put it up for sale. For the time being, the mall's Bass Pro Shop and Cinemark Theaters will remain open, but all other retailers were left scrambling to find new locations to do business.
Datebook
EPCOT INTERNATIONAL FLOWER & GARDEN FESTIVAL
3/1-5/29
The Epcot International Flower & Garden Festival will again offer farm-to-table flavors, colorful blooms, interactive playgrounds and live entertainment. Festivities will also include outdoor kitchens, food & refreshment kiosks, more than 70 Disney-themed topiaries, and other features. Times vary, Epcot, park admission required
BEST BUDDIES FRIENDSHIP WALK
3/6
The annual Best Buddies Friendship Walk fundraiser benefits Best Buddies International, an organization that creates opportunities for one-to-one friendships, as well as integrated employment and leadership development, for people with intellectual and development disabilities. 8 a.m. – 12 p.m., Lake Eola Park, free
RUNAWAY COUNTRY MUSIC FESTIVAL
3/17-19
Kissimmee's 7th annual Runaway Country Music Festival will feature country-music stars Jason Aldean, Brad Paisley, Aaron Tippin, Neal McCoy and other performers on the outdoor stage. The event also offers merchandise for sale, as well as food and drink vendors throughout the park. Times vary, Osceola Heritage Park, prices vary
Did You Hear?
"I want to make the playoffs. And hopefully win something with the club, because I think the city really embraces us, and I think they deserve a lot. I don't think there's a place like Orlando to play in. … I think Orlando is special."
—ORLANDO CITY SOCCER CLUB STRIKER CYLE LARIN, speaking at Major League Soccer's Media Day in January
Voice & Vent
THIS MONTH, we look at the dangers posed by smart toys and how you can protect your children from them. Do you let your kids use such playthings? Share your opinion by visiting OrlandoFamilyMagazine.com's Polls section and answering:
"Do you allow your children to play with interactive smart toys, or are they banned for your kids' protection?"
Click on "Vote" to make your choice count.
Next month, we'll report back on what our readers are thinking.
In February, we asked: "Does your family choose to pay for child care, or does a parent or other relative take care of it?"
55%of you said PAID CARE
45%of you said FAMILY CARE
This article originally appeared in Orlando Family Magazine's March 2017 issue.