Santa's Christmas Tree Forest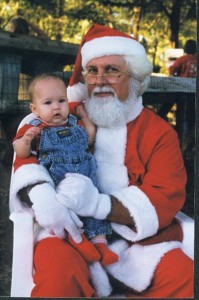 This holiday season, travel to Santa's Christmas Tree Forest in Eustis, Florida, where you can pick and cut your very own Christmas tree!
—————–
In 1986, Jack and Judy Ewing joined the Florida Christmas Tree association, and a year later planted their first Christmas trees. In 1989, they opened Santa's Christmas Tree Forest to the public and sold 100 trees. Since then, the company has grown to become one of the largest Christmas tree farms in Central Florida with 15 sprawling acres in Eustis, filled with over 14,000 trees!
"We grow the Sand Pines, Red Cedars, and Arizona Cypress. They don't look anything like the Fraser Fir, so we decided to ship those in for our customers who prefer the Fraser Fir or Douglas–fir for Christmas," says Jack. Jack and Judy pride themselves on keeping every tree on the farm fresh. "The trees are kept healthy with irrigation at night, and in water containers during the day. No other retail Christmas tree lot does that. We try to keep them as fresh as possible," explains Jack.
Aside from the Christmas tree selection, Santa's Christmas Tree Forest also offers other attractions.
Families and children of all ages can enjoy the 'Reindeer Haystack', 'Santa's Flight Zip Line', 'The Crazy Elf Christmas Maze', hayrides, a petting zoo, and a giant jumping pillow.
"The petting zoo and the haystack are free of charge, so a family could come to visit our farm without spending a dime. They can park, play in the haystack, and then enjoy the animals," says Jack. Every year the petting zoo features different wildlife. "We have goats, rabbits, chickens, miniature horses, and last year we brought in some alpacas. We also offer pony and horseback rides," adds Judy.
The farm kicks off the Christmas season on the day after Thanksgiving, and will remain open through December 22, 2012. During the holidays, Jack and Judy invite over 1,500 local children to the farm for field trips where they demonstrate how to grow a Christmas tree, how to shear the tree, and also the method of shaking off dead needles. At the end of each field trip, the kids get to enjoy a hayride around the farm where they can pick and cut a tree for their classroom.
On select weekends from November 23rd through December 22nd, Santa Claus will visit the farm. So you better be nice, because he's making his list and checking it twice! "You get the whole experience here. Families can go out and cut their own Christmas tree, or simply select a northern grown tree if that is their preferred type. We also have, 'Santa's Workshop', where you can select a wreath made from fresh Fraser Fir bows," says Judy.
Before leaving the farm, be sure to stop by 'The Hungry Elf Concessions', where you can purchase what the Ewing's call 'Fire Food'. "We always have a fire burning. We sell hot dogs for a dollar that you can roast over the flames," says Jack. For dessert, 'The Hungry Elf' sells s'more kits that make for a tasty and gooey treat over the bonfire. Each s'more kit contains two graham cracker packets, one Hershey bar, and two sweet marshmallows.
Santa's Christmas Tree Forest has been serving the Central Florida community with fresh and quality Christmas trees for over 22 years and is a proud sponsor of the Trees for Troops program. You only pay half of the ticket price for every tree purchased for donation to a military family; plus, craft a special Christmas card to share a personal holiday message. For information on Trees for Troops, please visit  www.treesfortroops.org. Make a new holiday tradition at the Santa's Christmas Tree Forest! Visit   www.santaschristmastreeforest.com or call (352) 357-9863.
——————————-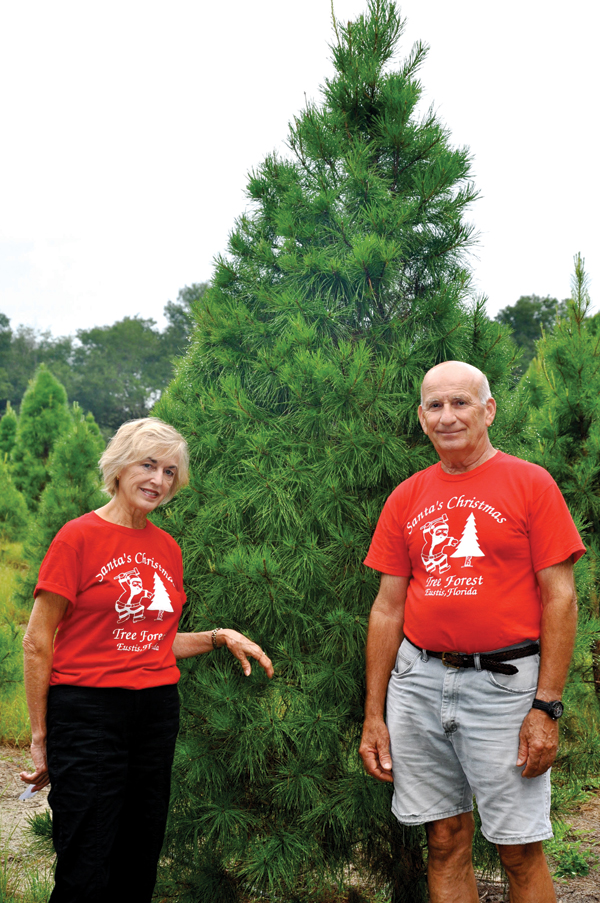 Location:
35317 Huff Road
Eustis, FL 32736
Hours:
Open November 23 – December 22
Tuesday – Sunday / 10:00 am – 6:30 pm (sales end at 5:45 pm)
Pricing:
Parking is free
Every ride is $2, except for the large zip line, which is $6
If you buy a tree, the hayride is free!
Trees cost $12 up to 4 ft. and then an additional $3.75 a foot from 4-6 ft., $4 a foot from 6-8ft., and $4.25 a foot from 8-10ft.