Getting Personal
Spectrum News 13 Anchor Julie Gargotta on having a passion for storytelling, the movie and books she loves, and her proudest journalistic accomplishment.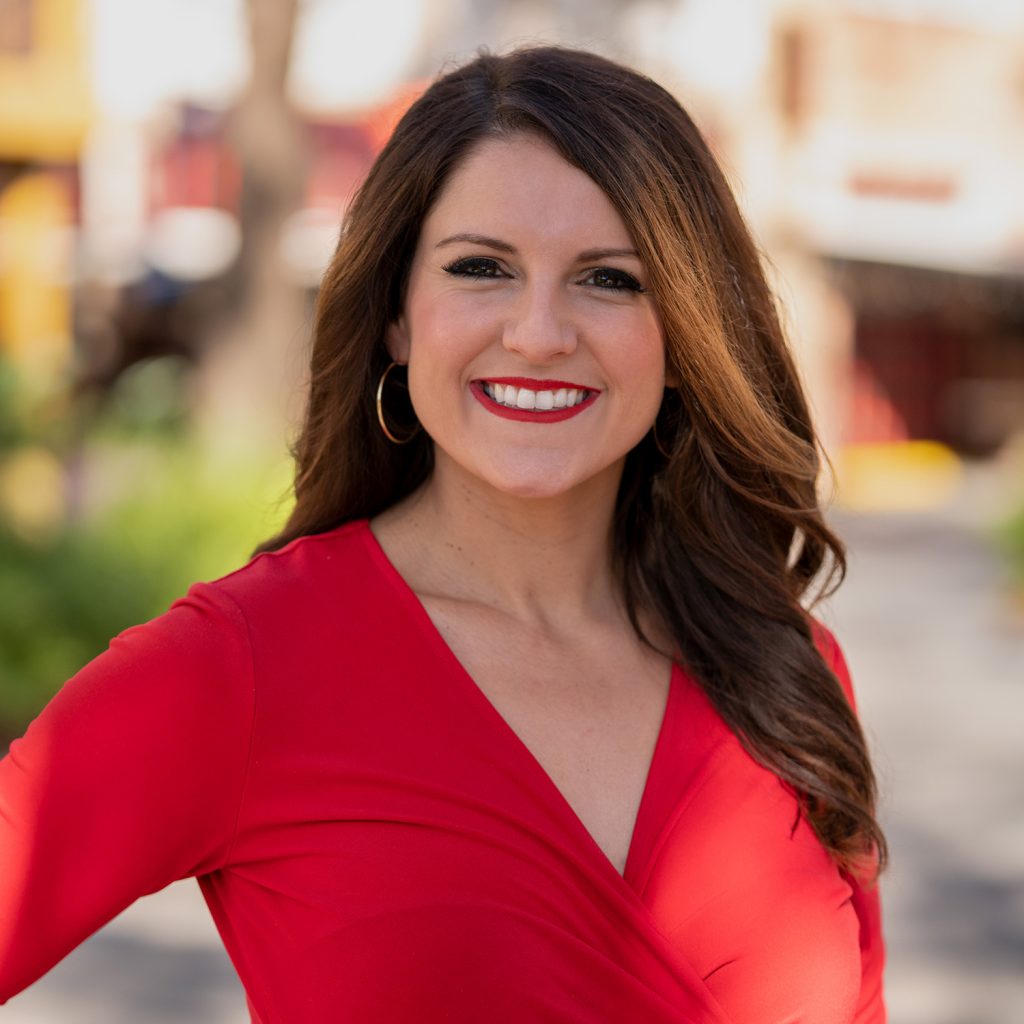 1. When I was a little girl, I idolized the journalists I saw on TV.  I remember watching Barbara Walters on 20/20. I loved it: the interviews, the stories, her personal reporting style. When I was a little older, I watched the local news and couldn't believe it when one of the morning show anchors named Lori Burkholder reported from MY own YMCA camp in Lebanon, Pa., for an entire week. How cool! Decades later, I was working alongside her on the same morning show as the traffic anchor.
2. In the six years I've worked for Spectrum News 13, I've covered a wide assortment of stories. I did a series on Wedgefield's water issues, covered on-going development concerns in East Orange County and shared the amazing work of many local organizations working to combat PTSD, like UCF Restores. But, perhaps my proudest journalistic accomplishment was the docuseries Street Level, which just aired last month. Alongside a few talented colleagues here at the station, and our partners at NY1, I researched, wrote and shared stories about specific streets in Central Florida and their indelible ties to history, from U.S. 27 and the citrus industry, to downtown Orlando's Division Avenue and racial strife.
3. I was born in Sicily, Italy, to an Italian father and an American mother. We moved to Central Pennsylvania when I was a little girl and that's where I grew up and went to school. I met my husband in Lancaster, Pa., and we moved to Orlando more than six years ago for my job as a multimedia journalist.
4. In high school I was the captain of the cheerleading team and principal dancer in theater productions. In undergrad at Temple University in Philadelphia, I was the captain of the Diamond Gems Dance Team. I still miss the pom poms and sparkly costumes.
5. Besides babysitting and working summers as a camp counselor, my first paid job was at the dry cleaners when I was a freshman in high school. I would run to the store from school after the last bell rang.
6. My all-time favorite movie is Under the Tuscan Sun starring Diane Lane. Suffering from a tragic divorce, Lane's character takes a trip on a whim to Tuscany and ends up buying a villa there. Sans the divorce, it's something I could definitely see myself doing. Plus, I love seeing any movie about beautiful Italia!
7. My favorite books include Pride and Prejudice and The Great Gatsby. Along with, All the Light We Cannot See and The Devil in the White City.
8. I have a 2-year-old daughter named Adriana. She is a stellar kid. She's inquisitive, and playful and has picked up bits of Italian, Spanish and sign language. I love seeing her learn new things every day.
9. I love meeting people and sharing their stories. It's what helps us to understand our community and put a face to things that are happening around us. I love working with my photographer partner to get creative, listening for natural sound during the shoots and richly layering our stories. I'm passionate about being a storyteller, which conveniently happens to be our station's focus. More than a decade later, I still love what I do.
10. I look at every day as an opportunity to share a slice of what someone in our community is doing. There's no agenda, no angle. I can speak for my colleagues in that we genuinely care about this community; we live here, too, and want it to thrive. My goal is to tell stories with authenticity and with as much research as possible to add context—so viewers can make the best, most informed decisions for their own families, just as I do for mine.
This article originally appeared in Orlando Family Magazine's January 2021 issue.