Men of the Year 2019
These 13 individuals go above and beyond to make their communities a better place to live.
The box office success of Avengers: Endgame makes it obvious that America loves a super hero. But not all heroes carry a mystical hammer or an indestructible shield in a quest to save the world. Some are simply committed to making a difference in their own communities, whether that means spreading their passion for sports, music and the arts, creating opportunities for the visually impaired or caring for the homeless. This year's selections for Orlando Family Magazine's Men of the Year will not be starring on the silver screen anytime soon and probably don't consider themselves heroic, but the impact they continue to have on Central Florida is truly inspiring.
MAN OF THE YEAR: DESMOND MEADE
Executive Director, Florida Rights Restoration Coalition

In 2018, Amendment 4 was passed in Florida, restoring voting rights to over 1.4 million Floridians with past felony convictions. The amendment is the single largest expansion of voting rights in the U.S. in 50 years. Meade was a key figure in this historic grassroots initiative and his efforts earned him a spot on Time Magazine's 2019 list of 100 Most Influential People in the World. A formerly homeless returning citizen (someone who is making the transition from incarceration back into society), Meade is the president of the Florida Rights Restoration Coalition (FRRC), an organization run completely by returning citizens dedicated to ending discrimination and disenfranchisement against people with convictions and creating a more comprehensive re-entry system. In his role, he has organized a coalition of more than 70 state and national organizations and individuals, including the NAACP, ACLE, Florida League of Women Voters and Florida Immigration Coalition. Meade has appeared on numerous national platforms, including MSNBC and Democracy NOW. He has testified in Congress and was part of a United Nations delegation where he gave testimony about disenfranchisement in Florida. Meade is a chair of Floridians for a Fair Democracy and a graduate of Florida International University College of Law where he gave the commencement address this month. He is married and has five children. Photograph courtesy of Deneka Peniston
BRENDON ELLIOTT
Founder and Executive Director, Little Linksters

Elliott was a middle school student in upstate New York when he discovered his passion for golf, and after getting his first job at the local country club a few years later, he realized he wanted to make a career out of the sport. He went on to study golf course operations at The State University of New York at Delhi, and moved to Central Florida upon graduation to pursue his dreams. A longtime PGA Professional, he has made it his mission to pass on his love for golf to the younger generations, which is why he founded Little Linksters in 2008. An award-winning nonprofit, Little Linksters helps make golf accessible to children between 3 and 18 through a wide range of programs offered at area courses, schools and community centers. The organization also works with special needs children through its G.O.A.L.S. Program. Little Linksters has drawn praise from and been affiliated with golf legends like Jack Nicklaus and Annika Sorenstam as well as current star Jordan Spieth. Elliott has been widely recognized for his contributions to the sport, most prominently with the 2017 PGA National Youth Player Development Award.
ROB PANEPINTO
Founder and Board Chair, Rally

Panepinto has a long history of challenging the status quo of "good enough," which is one reason why he started Rally, Orlando's social enterprise accelerator. A partnership between the Central Florida Foundation, Rollins College, the city of Orlando and other community partners, Rally strives to help entrepreneurs pursue their dreams and turn their creative ideas into sustainable ventures that are not only profitable, but positively impact the community. Through Rally and his involvement with multiple civic and nonprofit organizations, Panepinto has helped turn Orange County into a hub for technology, entrepreneurship and creativity. He is also president of Florentine Strategies, which provides board support, strategic consulting and investment capital for health care, social enterprise and technology companies. A former mayoral candidate in Orange County, he lives in Winter Park with his wife of more than 27 years, Stacy, and their two daughters.
SHAWN WELCOME
Family Engagement Coordinator, Polis Institute

A firm believer in the value of both self-expression and opening yourself up to different voices and viewpoints, Welcome is a longtime Orlando resident who has been giving back to the community since 2006, when he launched a poetry and life skills program for youth
offenders at 33rd Street Jail. That was also the year he founded Diverse World at Dandelion Community Café, a weekly open mic that brings together poets, singers, comedians and rappers from all over the city. Diverse World continues to this day and is the longest-running open mic in Orlando still hosted by its founder. Welcome, who was chosen by Mayor Buddy Dyer to be on Orlando's first Poet Laureate Selection Committee, travels the country motivating people with his gift of words and has written many commercials for the Orlando Magic. At Polis Institute—a nonprofit that strives to solve social problems and revitalize distressed areas—he coordinates family fun events with the residents of West Lakes as a way to help strengthen the social fabric of a neighborhood, the interpersonal relationships among families and the success of children living near Camping World Stadium.
SCOTT LEE
Founder and President, The Elevation Foundation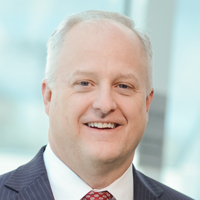 For nearly 20 years, Lee has served in a wide range of roles in the nonprofit sector, earning a reputation nationally as a respected leader in the field. Through his current position as vice president of business and philanthropic development at Elevation Financial Group, he founded The Elevation Foundation, a 501(c)3 public charity that oversees The Elevation Scholars Program. Under Lee's guidance, dozens of high-achieving students from low-income families in the area have not only gained acceptance to some of the nation's most selective colleges and universities, but received deserving scholarships to those institutions. Lee previously spent 11 years with Good News Jail & Prison Ministry, an organization with 400 staff members in 21 countries that ministers to the spiritual needs of inmates and staff in correctional facilities. He also owned a consulting firm and helped nonprofits develop more effective strategies for fundraising. Lee and his wife Amy live in Orlando with their two young daughters.
JOHN HURSH
Co-founder, The 306 Foundation and Toolbox4Life

Hursh's journey may have started in the Midwest—where he was raised and graduated from Olivet Nazarene University in Illinois with a degree in business administration—but he has since been all over the world working a variety of jobs, from farm hand to investment advisor. He found his calling in the nonprofit sector and was part of the staff at Campus Crusade for Christ for more than 20 years before starting The 306 Foundation in 2012 with his wife Jane. Its mission is to build stronger communities by working with people to dissolve barriers, facilitate healing and foster understanding. One of the programs they created at The 306 Foundation is Toolbox4Life, which helps men and women coming from difficult situations such as domestic violence, drug and alcohol addiction or human trafficking learn employable skills utilized in a commercial kitchen or construction site. The students also develop personal relationships along the way that often lead to job opportunities. Hursh and his wife are the parents of three young adults and live in Winter Park.
WILLIAM J. DIAZ
Founder, Casa de Venezuela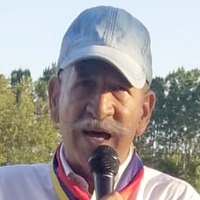 Raised in Venezuela, Diaz exhibited leadership skills from a young age, serving in student council throughout school. He received a scholarship for his master's degree, obtained from the University of Texas at Austin in 1976. After presiding over several community organizations in Venezuela, Diaz moved to Orlando where he still lives with his wife and four children. Since then he has been active in the Latino community and defines himself as a "pro-immigration advocate." He founded Casa de Venezuela 15 years ago, which aims to assist Venezuelans who have relocated here with immigration, labor, education and other services. He also founded the Made in Venezuela Business Club, dedicated to the networking and promotion of products and services from Venezuelan businesses. The host of "Cara a Cara con William Diaz" radio show, Diaz is a columnist for several publications and has been twice registered in the Book of Records in Congress as a recognized community leader.
KYLE JOHNSON
President and CEO, Lighthouse Central Florida and Lighthouse Works

Johnson was once mired in a corporate career he found unfulfilling, but when he discovered Lighthouse Central Florida and became committed to its mission, everything changed. The nonprofit works with residents of all ages in Orange, Osceola and Seminole counties who live with blindness or some level of vision loss, providing services such as education, life skills and job placement. Earlier this year, Johnson was elevated to president and CEO of both Lighthouse Central Florida and its subsidiary social enterprise nonprofit company, Lighthouse Works, which is the largest employment resource in the area for people with low vision. Together, the companies employ more than 110 Central Floridians, over half of whom are blind or visually impaired. In addition to leading the executive team and serving as chief spokesperson for Lighthouse, Johnson is also an instructor at the Edyth Bush Institute for Philanthropy & Nonprofit Leadership at Rollins College and is a member of the advisory board for IDEAS for Us, a United Nations-accredited group active in developing environmental solutions in more than 30 countries.
SCOTT EVANS
Senior Director, Visual & Performing Arts, Orange County Public Schools (OCPS)

Since becoming a teacher in the Orlando area in 1997, Evans has devoted his career to ensuring that arts education is available to all children, and in his current role it is his goal to give all OCPS students the opportunity to be moved by the arts. He strives to give students access to the best arts teachers and to remove all hurdles responsible for deviating them from their creative passions. The district has seen a steady increase in arts enrollment and an expansion of arts programming during his nine-year tenure as senior director. Evans has also developed strong relationships with organizations such as the Orlando Philharmonic, Orlando Museum of Art, Orlando Repertory Theater and Orlando Ballet, leading to students attending performances in droves. The school district has twice been named one of the country's best communities for music education by The NAMM Foundation under Evans' leadership. Currently the president of the Florida Music Supervision Association, he recently received the Music Leadership Award from the Florida Music Education Association.
BENOIT GLAZER
Founder, Timucua Arts Foundation

Music has always held great meaning for Glazer, a longtime studio and touring musician in his native Montreal. In 2000—two years after moving to Orlando to become musical director for La Nouba, the Cirque du Soleil show—Glazer and his wife, Élaine Corriveau, were looking for a place to hear great music on his nights off. So they decided to start the Timucua Arts Foundation, a nonprofit that aims to inspire others to create and learn through intimate, personal experiences of the integrated performing and visual arts. Initially holding concerts in their home that drew between 20 and 40 people, the concept took off and they invested their life savings into designing a new home with a 100-seat concert hall, which they moved into in 2007. To date, they have held 850 events featuring performers from all over the world in all genres of music as well as theater, poetry, film and visual art. The foundation strives to make the arts accessible to everyone, and its Sunday night concerts are "Pay What You Want." Glazer, who taught jazz band at Boone High School for six years, is a frequent guest speaker and sits on the board of the SoDo District. He has composed many works but considers his greatest achievement to be his three adult children, who play 18 instruments between them.
ERIC ROLLINGS
Founder and Director, Foundation for Florida Environmental Protection

Rollings has enjoyed a long and successful career as a real estate agent in the Orlando area, but his commitment to environmental issues could be described as a full-time job as well, even if it is done on a volunteer basis. He founded the Foundation for Florida Environmental Protection in order to spread awareness of environmental issues impacting the state and to help develop and implement solutions to problems affecting Florida's water, land and wildlife. Three years ago, one of the projects that emerged from the foundation was the No Foam Zone—an effort to ban single-use foam products, which are harmful to Orlando's lakes, waterways and wildlife. It has since expanded to include plastic straws and single-use plastic bags, and Rollings was hopeful of passing the proposal at an early June Orlando City Council meeting. Since 2017, Rollings has been a member of Orlando Mayor Buddy Dyer's "Green Works Orlando" task force, and his past accomplishments include initiating a resolution to ban fracking in Orange County that passed unanimously. In 2016, the Sierra Club of Central Florida named Rollings an Environmental Champion, and he recently received the Environmental Champion Award from IDEAS for US.
HAKI NKRUMAH
Founder and President, Young Fathers of Central Florida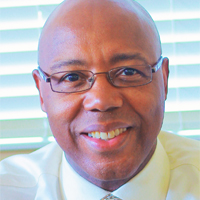 Nkrumah has spent the better part of his life developing programs dedicated to supporting young fathers, helping them actively participate in their children's lives, leading to stronger communities. His work began in New York, his home state, where he worked with organizations and agencies such as the New York City Board of Education, New York Urban League and New York City Bureau of Child Welfare, among others. The need for a responsible fatherhood initiative in Florida brought him here where he founded the nonprofit Young Fathers of Central Florida in 2006, focusing on fathers under age 24. Programs include parent training and development, a teen fatherhood academy and dad-to-dad mentoring. Since then, he has opened chapters in metro Atlanta and South Florida. Nkrumah, an Army veteran, received his bachelor's in urban studies/psychology from SUNY Buffalo and his master's from Murray State University. He is a Florida Supreme Court Certified Family Mediator, a young fathers' expert for the U.S. Department of Health and Human Services and the author of several books.
KEVIN FONZO
Founder, Kevin Fonzo Foundation

Fonzo, a renowned chef who has had quite an impact on the Orlando culinary scene, first developed his passion for cooking as a boy growing up in New York. After graduating from The Culinary Institute of America, he moved to Florida and helped open the Peabody Hotel in 1986, and aside from a six-year stretch in Atlanta, has called Orlando home ever since. Even as he was enjoying great success with his own eatery—K Restaurant, where he was nominated for a James Beard Award for Best Chef Southeast—Fonzo was advocating for healthy eating throughout the region. He volunteered to take over the cafeteria at Orlando Junior Academy 11 years ago in order to feed students a healthy lunch every day, and was invited to meet First Lady Michelle Obama at the White House for his efforts. He eventually moved into the classroom, teaching students the importance of healthy eating and cooking, gardening and where our food comes from. In 2014 he started the Kevin Fonzo Foundation, a nonprofit that strives to give children knowledge to make smart food choices. His goal is to include gardening and a hands-on kitchen class as part of every school day. Fonzo, who sold K Restaurant in 2017, continues to volunteer at The Emeril Lagasse Foundation Kitchen House and Culinary Garden.
PASTOR SCOTT BILLUE
Founder, Matthew's Hope Ministries

Billue has been in ministry for over 17 years and in 2010 he founded Matthew's Hope Ministries, an outreach organization dedicated to helping homeless men, women and children in the community. Matthew's Hope provides meals, clothing, toiletries, haircuts, showers, laundry service, document assistance, a Montessori preschool, transitional housing and medical, dental, legal and financial help, among others. Since its inception, the organization has served close to 5,000 individuals. Billue believes in moving the homeless population into a life of independence, and if that cannot be achieved, to improve their quality of life. The organization achieved a major milestone in 2018 when it moved a majority of services into a new 5,300-square-foot building with space for administrative and medical offices, an expanded pantry and its Hope Chest workshop, where guests build and display custom furniture. In 2019, the organization plans to add a daycare program and bring mental health services on site.
ANGUS BRADSHAW
Executive Director, Miracle of Love Inc.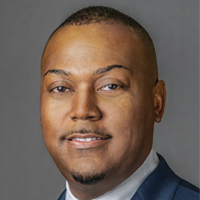 Bradshaw's philanthropic efforts began at a young age. Himself a childhood cancer survivor, Bradshaw volunteered at the Believe, Achieve, Support, and Educate (BASE) Camp Children's Cancer Foundation starting at age 14. He went on to receive recognition and a college scholarship from National Geographic and Pizza Hut. After studying business administration at Florida A&M University, he has maintained a commitment to serving the community and has been with Miracle of Love, an organization that provides comprehensive, multicultural HIV/AIDS prevention, care and education services to Central Florida, since 2002, and is now its executive director. Bradshaw devotes his time to various municipal committees in the area, including the Housing Opportunity for People with AIDS Advisory Committee and SMART Ride, the second-largest AIDS charity bike ride in the country. In 2018, Bradshaw was recognized with the Health Equity Hero Award from National Minority Health and the Florida Department of Health.