Super Men 2020
These 15 gentlemen are setting the example for how to make Central Florida a better place.
Each year we spotlight some of the men who are helping to improve Orlando. And this year's group of 15 are doing just that through leadership positions in local organizations and initiatives that range from making sure all kids get to play sports to alleviating poverty in Central Florida. Yes, not all superheroes wear capes.
WILLIAM S. BARNES

With the idea that "none of us knows how to do it all, but all of us know how to do some of it" in his head, Barnes founded Shepherd's Hope in 1997 with the mission of helping uninsured and underinsured Central Floridians receive free primary and specialty health care services. In the 23 years that have passed since its founding, the nonprofit has served more than 300,000 people and expanded to five locations across Greater Orlando. When Barnes conceived of Shepherd's Hope, he was lead pastor at St. Luke's United Methodist Church and the church's congregation helped launch the health care nonprofit. Barnes is a graduate of Emory University with degrees in both business administration and theology. He also received a Doctor of Divinity from Florida Southern University and Bethune-Cookman University. A recipient of the Jefferson Award for American Public Service and the Manhattan Institute's Award for Social Entrepreneurship, Barnes currently serves on the Committee of 100 at Emory University's Candler School of Theology and is a teaching pastor at St. Luke's United Methodist Church.
BILL CARLETON

In the fall of 2018, Carleton led the Orlando West chapter of Sleep in Heavenly Peace—a nonprofit that builds and delivers beds to children who do not have their own—in its first Bunk Build Day, where volunteers come together to build beds for local children ages 3 to 17. The event was a tremendous success with 75 volunteers coming together to build 22 beds. Since then, the Orlando West chapter has partnered with dozens of area businesses, civic groups and churches and has built more than 600 beds for local children. The group's mission is to make sure no kid sleeps on the floor because getting a good night's sleep contributes to a child's success in life. Outside of his nonprofit work, Carleton owns his own realty company, Carleton Realty Group, and serves on the board of directors for Agape Source International, a local charity that meets the physical, emotional and spiritual needs of international interns at Walt Disney World Resorts.
JEFF HAYWARD

As president and CEO of Heart of Florida United Way, Hayward oversees more than $46 million in resources that support area health and human service agencies. And, because of the COVID-19 pandemic, United Way is currently busier than ever. In response to the crisis, the nonprofit established the ALICE fund to support Central Florida residents whose financial stability is being impacted. Before moving to Central Florida, Hayward served as chief of external affairs at United Way of Massachusetts Bay in Boston. He also previously served as chief of staff to the Mayor of Lynn, Massachusetts; as a member of the Massachusetts House of Representatives; and as the New England vice president for development and marketing for a national, publicly traded health care company. Hayward graduated from New Hampshire's Saint Anselm College and was a Casey Foundation/United Way of America Fellow at the Harvard Kennedy School of Government. He is a member of several boards including the Central Florida Commission on Homelessness, CareerSource Central Florida and the Orlando Economic Partnership.
PHIL HISSOM

Hissom founded the Orlando-based nonprofit Polis Institute in 2009 because he wanted to improve the quality of life for people living in Central Florida's distressed neighborhoods. The Polis Institute strives to use academic research to create real world impact on issues such as concentrated poverty, homelessness, food insecurity, child welfare and racial inequity. Hissom holds a Master of Divinity from the Reformed Theological Seminary and he spent his early career focusing on environmental issues in Chesapeake Bay. He hails from West Virginia and comes from a long line of helpers. His great-grandfather founded a Christian mission in 1934 in West Virginia and his family has kept on the tradition of working alongside the less fortunate for four generations.
JIM HOBART

A longtime Central Florida resident, Hobart has an eye for photography and a heart for local artists and nonprofits. As executive director of the Local Love Foundation Orlando, he and a small team work to connect emerging artists and local charities in an effort to raise funds and awareness for both. The group also hosts events that are meant to encourage the next generation of philanthropists. Hobart owns Macbeth Studio, a photography and video studio in downtown Orlando that specializes in headshots, commercial portraits, architectural photography and more.  Before launching Macbeth Studio, he co-owned Knight Agency (formerly Knight Images), a full-service design and marketing company, which he sold in 2004. Hobart is also a teacher, having taught advertising and public relations as an adjunct instructor for 12 years at his alma mater, the University of Central Florida.
SETH REECE

Reece doesn't see baseball as just a game. To him, it's about the community that can be created around America's favorite pastime. To that end, Reece and his mother founded the Central Florida Bambino Buddy Ball Baseball League, which brings together young people with special needs, ages 5 to 20, to play baseball. In this league, volunteers known as "buddies" help players when needed with actions such as swinging the bat and rounding the bases. About 10 years ago, after an initial "buddy ball" game with players of various capabilities, Reece partnered with the city of Altamonte Springs to open the nonprofit baseball league that today has more than 100 participating kids. To keep the league free to all who want to play, the nonprofit raises money through donations from the community. Although COVID-19 has cancelled all of its activities for now, the Bambino Buddy Ball Baseball League plans to return to the field when the timing is right and continue bringing people of all capabilities together.
BOB KODZIS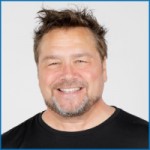 Kodzis believes in giving back something for everything you get. That's why his creative think tank Flight of Ideas gives clients who hire him the ability to also donate his services to a nonprofit of their choice. Last year, 64% of Kodzis' projects were done pro bono. Organizations he's donated his time to include the Central Florida Commission on Homelessness, Dave's House, Central Florida Community Arts, the One Pulse Foundation, the Orlando Gay Chorus, Canine Companions for Independence and Lighthouse Central Florida. Kodzis is an award-winning visual artist, an improv performer and teacher, a facilitator, trainer, a nationally recognized writer, emcee and keynote speaker. He helps organizations plan for the future and find innovative ways to work together. He's consulted for companies such as Uber, NASA, Universal Studios, the Orlando Magic, Walt Disney World and more.
BRIAN POSTLEWAIT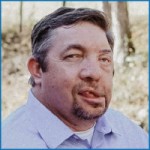 On any given night in Orlando more than two thousand people experience homelessness. For Postlewait, chief operating officer for the Homeless Services Network Inc., that's not acceptable. The Homeless Services Network of Central Florida is the lead agency addressing homelessnees for the tri-county region of Osceola, Seminole and Orange counties. With a collective approach among Central Florida's regional governments, business leaders and the Homeless Services Network, progress has been made on moving homeless persons into housing as quickly as possible through collaborative planning, setting targets, measuring impact and prioritizing funding. Postlewait, who has more than 20 years of experience as a social sector executive, came to Orlando about four years ago from British Columbia, Canada. While in Vancouver, he was recognized on a list of the city's 40 Under 40 CEOs and as Canadian Social Entrepreneur of the Year. He was also pinned with the Queen Elizabeth II Diamond Jubilee Medal.
NEFTALI RODRIGUEZ

As a retired member of the U.S. Army who received a Bronze Star for combat operations in Operation Desert Storm, Rodriguez is well aware of the invisible wounds that war can have on a military member and his or her family. As executive director of the Camaraderie Foundation, he helps service members and their families heal through financial support for private counseling and support services. The Camaraderie Foundation was founded in 2009 with the goal of easing military families back into civilian life. Rodriguez, who has more than 30 years of senior executive experience, previously worked for the Homeless Services Network of Central Florida as the organization's veterans program manager and chief operating officer. Prior to that he served as an infantry non-commissioned officer and then as an armor officer in the army. He holds a bachelor's degree from Louisiana State University and is a licensed educator in the states of Florida and Mississippi. Originally from Louisiana, he relocated to Florida in 2014.
MARQUIS MCKENZIE

Mckenzie is founder of Community Outreach Enterprise, a nonprofit that teaches entrepreneurship to at-risk youth. He is also the Central Florida Regional Organizer for the Florida Rights Restoration Coalition, whose successful 2018 campaign helped end the lifetime ban on voting rights for those convicted of a felony in the state of Florida. As a returning citizen himself, Mckenzie serves as an advocate and mentor to juveniles who've gotten caught up in the criminal justice system. He is also a member of No Place for a Child Coalition, which seeks to change the laws around sentencing juveniles to adult prison so that children who should not be incarcerated with adults do not end up there. Mckenzie believes in community involvement and has hosted a number of events to the benefit of others including an outdoor viewing of the Super Bowl for Orlando's homeless population. An entrepreneur, he is the owner of The Dirt Master LLC, a residential, commercial, and construction cleaning company.
DAVE KREPCHO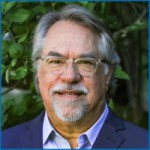 The Second Harvest Food Bank of Central Florida has kept food on the table for many families. As a member of Feeding America, the food bank serves six counties in the Central Florida area through a network of 550 partner agencies. Krepcho, president and CEO of Second Harvest Central Florida, heads up the organization that is currently navigating a period of increased demand due to the economic devastation of the COVID-19 pandemic. Positions he has held include president of Feeding Florida, chair of the Feeding America eastern region and board member of the national Feeding America. He serves on boards for 4Roots and the Florida Nonprofit Alliance. Prior to his role at Second Harvest, he was vice president of business development at Feeding America. Krepcho graduated from the Columbus College of Art & Design and had a prior career in advertising.
DANNY TROSSET

Because every child deserves the chance to participate in sports, Trosset founded Sports 4 the Kids, a nonprofit that provides sports scholarships and sports equipment to financially disadvantaged children throughout Central Florida. The nonprofit champions participation in sports because it allows children to lead healthier lives including helping them to develop social skills and improving their physical and emotional well-being. Over the past seven years, Sports 4 the Kids has awarded sports scholarships to several hundred kids and is expecting to provide more than 200 scholarships this school year. Trosset attended Flagler College in Saint Augustine and received a degree in sports management. He was previously a sports manager for the Central Florida Sports Commission. He then went on to do sales and marketing for the Seminole County Convention and Visitors Bureau and then he became Seminole County's executive director of tourism. Today, he serves as director of sports tourism for the Orlando North Seminole County Sports.
CHRIS VAN DORN

Orlando-native Van Dorn has always had a love for animals. That love led him to create Batman4Paws, a nonprofit founded in 2018 to help shuttle dogs, cats and other animals to foster and forever homes and no-kill facilities. Van Dorn was inspired to start his own rescue by his rescue dog, Mr. Boots, whom was delivered to Van Dorn through a nonprofit called Pilots N Paws, which connects volunteer pilots to shelters to facilitate transporting shelter animals by plane. For added panache, Van Dorn dons a Batman costume when shuttling animals up and down the east coast in his Honda Accord. He says as a child he looked up to the values Batman embodied and thought the costume would be the perfect vessel to embody the spirit of goodwill. Van Dorn is an Animal Rescue Professionals Association certified animal transporter.
ADAM SCHEINBERG

A strong proponent of the arts and arts education, Scheinberg serves as president of the Mockingbird Foundation, an all-volunteer nonprofit organization that supports music and arts education for children. He also is treasurer of the local Orlando Repertory Theatre, which puts on quality theater productions for kids. Scheinberg is very active in the community and his interest in furthering Orlando's technology sector led him to help create the Orlando Tech Council, where he serves as chair of the leadership. Outside of his work in the arts, he is the vice president of information technology for Massey Services, the largest family-owned pest control company in the country. Since 2003, he has overseen technology strategy for the company, guiding the transition from a regional player to an enterprise organization with national presence.
ERIC WELCH

Welch is a spokesperson for mental health issues in Central Florida. He has more than 25 years of experience in nonprofit management, development, marketing, fundraising, advocacy and donor relations expertise. Welch currently spearheads the National Alliance on Mental Illness (NAMI) Greater Orlando as executive director, a position he's held for three years. NAMI Greater Orlando is a grassroots community network that helps to support individuals affected by mental illness, along with their family, friends and caregivers. Welch represents the organization and advocates for mental health at all levels, including local, state and national initiatives. He is also on the NAMI national strategic planning committee and currently represents fellow executive directors as an NAMI Executive Council officer.
This article originally appeared in Orlando Family Magazine's June 2020 issue.