Super Women
Each year we highlight some of the women who are helping to make Orlando a better place. This year's group of 15 ladies are doing just that. Chosen for their tenacity, kindness and charitable contributions, these ladies inspire us and we hope they inspire you too.
Catherine Steck Mcmanus

As president and CEO for Habitat for Humanity Greater Orlando & Osceola County, McManus is a local leader in the effort to help more people achieve homeownership. People in Habitat for Humanity's homeownership program help build their own houses alongside volunteers and then are able to pay an affordable mortgage. McManus led the expansion of the nonprofit's geographic service area in 2008, taking it from just serving Greater Orlando to covering Osceola County as well. Prior to her work at Habitat for Humanity, she served as chief development officer at Camp Boggy Creek and as senior vice president and chief philanthropy officer for Orlando's nonprofit public broadcasting station, WMFE. McManus is an appointee of Orange County Mayor Jerry L. Demings' Housing for All Task Force and serves on the advisory board for the University of Central Florida's College of Community Innovation and Education and on the board of directors for the Central Florida Regional Housing Trust.
Gloria Pickar

Now entering her third term as co-president of the League of Women Voters (LWV) of Orange County, one of the largest single-county leagues in the nation, Pickar works to empower voters and defend democracy. The LWV is nonpartisan and does not endorse or oppose political candidates. Rather, the group educates voters and then advocates for various public policies, specifically ones that affect the well-being of families and promote good governance. Before joining the league, Pickar was a nurse clinician and textbook author who started Seminole State College's first nursing program in 1980. Later she became president and chief academic officer of Compass Knowledge Group where she pioneered online learning, leading a team of 650 employees in developing hundreds of distance learning programs for colleges and universities. Today, Pickar boldly leads the LWV of Orange County, which recently celebrated the centennial of women's suffrage and the group's own 80th birthday. Besides her work with LWV, she sits on the executive board of the Art & History Museums Maitland and she was honored as 2017 Volunteer of the Year by the Central Florida Association of Fundraising Professionals.
Edith Gendron

From those suffering from Alzheimer's and dementia to the loved ones who care for people with these progressive diseases, Gendron has touched many lives through her work at the Alzheimer's & Dementia Resource Center (ADRC). Her tenure at the center began in 2013 as manager for the Central Florida Brain Bank. She was then promoted to her current job as chief of operations in 2015. In this role, she oversees the day-to-day operations of the agency's community and caregiver services, its Brain Bank program and teaches classes for caregivers. Recently, Gendron developed and launched Michael's Moments, a new program for persons in the early stages of Alzheimer's, other forms of dementia, or who have a mild cognitive impairment. Gendron chairs Orange County's Community Partnerships Committee and serves on the Orange County Commission on Aging. She is a member of the Arts and Wellness Task Force for Central Florida Community Arts and the Dementia Friendly Community Task Force for Central Florida. Last year, the Orlando Solar Bears named her a Community Hero and the Central Unit of the Florida Chapter of the National Association of Social Workers recently chose her its Public Citizen of the Year.
Ilene E. Wilkins

Advocating for children has been a defining aspect of Wilkins' career. Since 2002, she's served as president and CEO of UCP of Central Florida, a nonprofit organization that works to empower children with and without disabilities to achieve their potential through therapy, education and more. Wilkins started at UCP as a member of the staff in 1995. Originally hired as the center director, she led the agency's growth from providing services to 150 children to making a difference in the lives of thousands of children and their families. Currently, she is a member of the Early Learning Coalition of Osceola County and sits on the board of directors for United Cerebral Palsy National. Previously, Wilkins was the executive director of the Massachusetts Association for Professional Foster Care where she helped lead foster care and adoption policy and legislative changes locally and nationally. She holds a doctorate in exceptional education from the University of Central Florida and has served as a foster parent for over 10 years.
Karen Willis

Since 2007, Willis has been leading the charge in Orange County to give every child access to early education. As CEO of the Early Learning Coalition of Orange County—an organization that aims to connect families and preschool programs to resources that provide every child with equal educational opportunities—Willis leads a staff of more than 50 and works to invest over $71 million in state, federal and local funding to benefit Orange County's youngest citizens. Prior to joining Orange County's coalition, Willis served as executive director for the Early Learning Coalition of Seminole County. In 2012, she was inducted into the Florida Family Child Care Home Association Advocate Hall of Fame. Willis serves as chair emeritus of the Central Florida Regional Committee for the Children's Movement of Florida and is a member of the Orange County League of Women Voters, Women's Executive Council, the Association of Early Learning Coalitions and a number of area chambers of commerce.
Susan Hietpas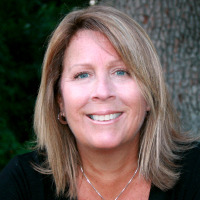 While her day job may be in commercial real estate, the truth is Hietpas is always on the clock. That's because whenever she has a free moment, she is spending it furthering the mission of Simply Amazing, a nonprofit she founded after her daughter Emily passed away in 2017 from a fentanyl overdose. Inspired by Emily's love of arts and crafts along with her kind-natured soul, Simply Amazing provides at-risk youth and those living in foster care with boxes full of art and other supplies designed to stimulate individual creativity and provide a sense of inspiration and empowerment. Giving back is nothing new for Hietpas, in fact it has long been a way of life. She previously worked at Trinity Preparatory School in the Advancement Office for more than a decade, assisting with fundraising and volunteer management, and she continues to make an impact throughout the area thanks to various speaking engagements that allow her to share Emily's story and the importance of community involvement.
Heather Wilkie

For the past four years, Wilkie has been working hard to give the area's LGBTQ+ youth a safe space to go for help when they need it. As executive director for the Zebra Coalition, she leads a team that provides resources and support to young LGBTQ+ people who are facing everything from homelessness to isolation from their families to abuse, with the hope of providing these youth some needed stability. Wilkie has a total of 17 years of experience in community service and leadership in the nonprofit sector. Prior to her work at the Zebra Coalition, she served as Chief Operating Officer for Harbor House of Central Florida, one of the largest and most comprehensive domestic abuse organizations in the United States. She has been honored for her community contributions including being named Harbor House of Central Florida's Champion of Equality.
Nicole Warren

A trained dancer since age 5, Warren wanted to share her love of the art form with those who may not regularly have the chance to strut their stuff. Recognizing the immense benefits that dance can have, including cognitive, emotional, social and physical development, Warren founded Chance 2 Dance in May 2016. In the few years since its inception, the organization has provided dance and performance opportunities to the special needs and disabled community. To date, more than 2,400 children and adults alike have taken part in the specialized in-studio and on-site dance classes. In 2018, Warren helped design and build the state's first sensory-friendly dance studio and then followed that up by forming Florida's first competitive special needs performance dance team, which has been recognized with various awards and accolades. Currently, Warren serves as secretary for the Dance Masters of Florida Chapter No. 2 and is active throughout the community including working on the Central Florida Arts and Wellness Task Force.
Maria Shorkey

As chief operating officer for the Orlando campus of Covenant House Florida, Shorkey is a voice for local youth who are experiencing homelessness. The Covenant House Florida provides housing and services, such as assistance with gaining education and employment, to homeless youth at two campuses, one in Orlando and the other in Tallahassee. At the Orlando campus, Shorkey works to obtain financial support for the Covenant's life-saving programs by cultivating relationships with community partners and local donors, all while making sure that the nonprofit lives up to its mission of protecting and safeguarding all youth in need. She has been with Covenant House Florida since 2004.
Rosene Johnson

In her position as executive director of Pace Center for Girls in Winter Park, Johnson is instrumental in helping adolescent girls, ages 11 to 18, realize their full potential. The youth program provides educational and mental health counseling services as alternative means to institutionalization or incarceration for girls. Along the way, Johnson's career has had many highlights including the formation of several strategic partnerships to help raise funding in excess of $2 million dollars and she had a direct hand in overseeing a project to create a 15,000-square-foot facility for individuals with disabilities while garnering more than a quarter of a million dollars in community support. She is also an active consultant with the Orange County school system and other area youth service organizations as well as a published author and researcher in the child development field. All of this led her to being appointed by former Gov. Rick Scott to serve on the Valencia College Board of Trustees.
Sherry Wheelock

To say Wheelock has given her heart and soul to Special Olympics Florida would be an understatement. After spending five years on the organization's board of directors, she was named president and CEO and worked to expand the program from $8 million dollars to $20 million dollars while introducing groundbreaking competitive and health opportunities across the Sunshine State. Her guidance has helped the organization grow 173% and welcome more than 60,000 athletes. She has also been a key figure in helping the Special Olympics Florida implement unified programs for those with and without intellectual disabilities in schools statewide. Thanks to her desire to push the organization forward, it won the bid to host the 2022 Special Olympics USA Games. Wheelock was also recently re-appointed to the Governor's Commission. She works with Volunteer Florida and has received numerous awards and recognition. Previously the vice president and treasurer of Universal Orlando, she's served on the boards of the Make-A-Wish Foundation of Central and North Florida and the Universal Orlando Foundation.
Megan Rose

This Mobile, Alabama native arrived in Orlando in 2004 and joined the Junior League of Greater Orlando five years later. Since then, Rose has worked in various capacities within the organization, including serving as vice president of community, vice president of fundraising, executive vice president and now currently as president. She relishes having the opportunity to serve as a mentor to area women and takes pride in being able to guide them to become future civic leaders. By providing them with the tools necessary to become successful agents of change in the community, she is working hard to ensure that the organization's legacy which has been built up over the past 70 years will continue to be a positive influence for decades to come. Rose has also served as treasurer for Leadership Florida and currently uses her 17 years of experience in real estate and hospitality to lead a global team in finance and accounting for Marriott Vacations Worldwide Corporation.
Noelle Moore

Seven years ago, Moore experienced something no mother should ever have to go through: the death of a child. The loss of her daughter, Finley, as a result of medical malpractice was beyond difficult, but Moore was determined to find a way to help other grieving mothers find peace. As a result, she created The Finley Project—the nation's only seven-part holistic program helping mothers after infant loss—in her late daughter's honor. Since then, the organization has enrolled and supported nearly 220 families and has been nationally recognized for its innovation in grief, loss and bereavement. In addition to her efforts with The Finley Project, Moore sits on the board of the Winter Park YMCA and she is a founding member of the Pregnancy and Infant Loss Resource Network of Central Florida. Furthermore, she is active with the Winter Park Chamber of Commerce and the Rotary Club of Lake Mary. In 2019, she was awarded the Paula Hawkins Lifetime Achievement Award for her tireless efforts.
Tracy King

This UCF alum takes great pleasure in finding opportunities to uplift others, especially young women. As executive director at Girls on the Run Central Florida, King couples her background in human relations with a passion for community engagement to help girls develop important life skills that they will carry with them into adulthood and help them adapt to the challenges they may encounter along the way. Prior to her current role, King was the program manager at Girls on the Run and helped the organization set lofty expectations and achieve several goals. King further champions for the well-being and growth of others by serving as a child advocate manager for the Florida Statewide Guardian ad Litem 7th Judicial Circuit, a program which advocates for abused, abandoned and neglected children.

Josephene Mercado

After spending nearly two decades as an attorney in her native New York, Mercado made the trek down south and moved to Central Florida. Upon her arrival, she immediately saw a need to help eliminate the barriers preventing underserved communities from receiving proper health care. In 2000, she founded Hispanic Health Initiatives (HHI), a volunteer organization created to help bridge the gap in Orange, Osceola, Seminole and Volusia counties. Describing herself as a "staunch advocate for the individual's involvement in the resolution of their community's societal problems," Mercado has made a lasting impact throughout Central Florida. This is evident by the countless ways that HHI has provided outreach, health education and screening, as well as referrals to medical and social services to thousands of families across the area. Thanks to a variety of services, HHI has also been crucial in developing programs that educate the community on healthy nutrition and proper exercise techniques to help boost the overall well-being of the local Latin community.
This article originally appeared in Orlando Family Magazine's May 2020 issue.