Home Front
By the Numbers:
$400,000 The amount donated by cosmetic company L'Oréal USA to the onePULSE Foundation's 49 Legacy Scholarship Program. The donation will provide four annual beauty scholarships in perpetuity, in honor of four of the victims of the Pulse nightclub shooting who pursued careers in the beauty industry.
26th Orlando International Airport's ranking of the top 50 busiest airports in the world, by Airports Council International. OIA is ranked the eighth-busiest in the United States. 
$7.8 million The amount in emergency rental assistance the city of Orlando recently began providing to residents who have taken a financial hit due to COVID-19. 
SIXTY The maximum number of sliders that guests were allowed to order on opening day of White Castle at O-Town West. This location is now the largest free-standing White Castle in the world. 
$8.4 million The amount recovered by federal agents in COVID-19 relief money stolen by a fake Orlando ministry.
$150,000 The amount donated by Massey Services to Orlando Science Center's Unlock Science Campaign, which will create new exhibits and educational programs that provide high-quality STEM experiences for individuals in the Central Florida community.
Hit 
Disney World and Universal Orlando recently made masks and face coverings optional for outdoor common areas at their theme parks as coronavirus restrictions continue to get lifted. For now, covering will remain mandatory at all indoor locations along with attractions and transportation. 
Through a partnership with the Miles app, Orlando is now offering rewards to residents who utilize eco-friendly modes of transportation. 
SeaWorld Orlando recently released Chessie the manatee back into the wild. Chessie was brought to SeaWorld in February for rehabilitation after being found floating abnormally. After being treated for pneumonia and malnourishment, Chessie was released at Anchorage Park in North Palm Beach. 
Miss
Around 40,000 Orange County residents have skipped their second dose of the COVID-19 vaccine. The first dose alone does not provide full protection; the CDC recommends the second dose be administered up to six weeks after the initial one. 
A man stole two baby swans from their nest at Lake Eola Park on Mother's Day. The man placed the cygnets in a cooler that he then used to hit the mother swan as she tried to protect her babies. Thankfully, the swans have since been rescued and the man has been charged with grand theft.
Gun violence in Orlando is on the rise. Orlando police have stated that as of early May, they have responded to 177 calls for shots fired this year, compared to 144 calls at the same time last year. 
DID YOU HEAR?
"It's good to be in Florida. I never see this in Toronto."
– Defender Chris Mavinga, on a massive alligator interrupting a Toronto FC practice at ChampionsGate Resort. The Major League Soccer team is temporarily calling Florida home during the pandemic until safety regulations allow the Canadian borders to reopen.
THREE THINGS YOU'LL LEARN
Gordon Ramsay does not consider himself a "celebrity chef" and is not crazy about the term. Page xx
Orlando will host the largest humanitarian event in Florida history in June 2022 when the Special Olympics USA Games are held. Page xx
Paul Helfrich lived in the Midwest for 40 years before he was named executive director of the Orlando Philharmonic Orchestra last year. Page xx
Featured Event
Fairy Doors 
June 5-Sept. 5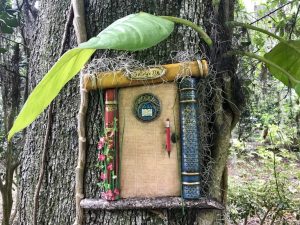 The Enchanted Fairy Doors are coming back to Leu Gardens this summer. This amazing exhibit, which has become a Central Florida tradition, features 20 one-of-a-kind, whimsical fairy doors that will inspire your child's imaginative world of enchanted forests, secret gardens and the magic of fairies. Each door is created by a very special fairy and all you have to do is find these beautiful doors located throughout the 50-acre gardens. A map of the fairy doors and a narrative of each fairy will be given out to every guest visiting the gardens. Leu Gardens, Orlando, daytime garden admission is $10 for adults, $5 for children (ages 4–17) and includes the Enchanted Fairy Doors. Leu Gardens' members and all children 3 years of age and under receive free admission, and admission is also free the first Monday of each month. 
FAIRY DOORS
Leu Gardens 
LeuGardens.org 
DATEBOOK 
POPS IN THE PARK
June 20
Come celebrate dads at this free community event sponsored by Delaney Street Baptist Church. Enjoy live music, an encouraging message, fun and games, free ice pops and lots of food. Bring a lawn chair and enjoy the festivities. 10 a.m., Wadeview Park, 2177 S. Summerlin Ave., Orlando, free
ON THE SHOULDERS OF GIANTS
June 13
Central Florida Sounds of Freedom, the region's only LGBTQ+ community concert band, marching band and color guard, presents this third and final performance for the band's 2020-2021 10th anniversary concert series "United We Rise." The concert will feature a commissioned piece by American composer and marching arts designer Randall Standridge, as well as new music and crowd-favorite pieces. It will be performed leveraging safety protocols developed to protect performers and the audience. 3 p.m., The Plaza Live, Orlando, tickets are $15, children 12 and under are free


HARRY POTTER AND THE ORDER OF THE PHOENIX IN CONCERT
June 26-27
Harry Potter fans won't want to miss this live concert event as they rediscover the magic of Harry Potter and the Order of the Phoenix. Audiences will be spellbound as the Orlando Philharmonic Orchestra performs Nicholas Hooper's unforgettable score while the film plays across the big screen in high-definition. Saturday, 7 p.m., Sunday, 2 p.m., Walt Disney Theatre at the Dr. Phillips Center for the Performing Arts, Orlando, tickets start at $45.50