A Legoland Adventure
Brick by brick, your family will be amazed at these architectural wonders. And when they are done LEGO gazing, there are roller coasters, shows, a water adventure park, and lots more.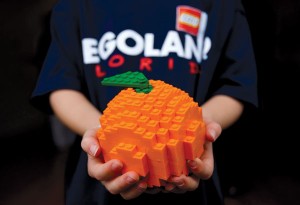 It was 1932 in Denmark when Ole Kirk Christiansen began making wooden toys in his small workshop he named "LEGO." In his wildest dreams, he probably never imagined that his passion would turn into the toy empire that it is today. Coincidentally, the word "Lego" in Latin means "to put together or assemble." Since 1947, children all over the world have been using their imaginations to build creative masterpieces with LEGO bricks. And today, LEGO fans of all ages can visit their life-size imaginary world at LEGOLAND, Florida, located in Winter Haven.
LEGOLAND Florida offers 150 acres of interactive theme park fun, with more than 50 rides, shows, and attractions designed specifically for families with children between the ages of 2 and 12 years.  LEGO enthusiasts have the opportunity to see first-hand how LEGO bricks are created from scratch at the LEGO factory in "Fun Town." The heart of the park, however, is located in "Miniland USA," home to seven special themed areas– all made from LEGOS, of course! Here, guests can race LEGO brick cars at an interactive Daytona International Speedway, battle it out on the high seas with opposing pirate ships, or get an up-close look at a LEGO version of the Kennedy Space Center.
Kids can venture back to medieval times in "LEGO Kingdoms," where they can hop on LEGO-themed horses and trot through
a variety of medieval scenes, ride on the back of "The Dragon," an adventurous indoor/outdoor steel roller coaster, or climb aboard a mysterious wooden train said to be powered by the magic of a wizard. If your little ones want to take a break from the many thrilling rides, they can challenge their climbing skills as they navigate their way through a multi-level playground.
The entire family can enjoy the "Land of Adventure," where they can explore hidden tombs and even hunt for treasure. Thrill seekers can hop aboard a wooden coaster that dips and curves in and around a prehistoric jungle filled with animated life-sized LEGO brick dinosaurs, or take a "Safari Trek" and explore the African wilderness with life-like LEGO animals. And what would an adventure be without the opportunity to blast away at targets in the dark in an all-terrain roadster?
"LEGO City" is a scaled down town designed specially for youngsters. Here kids can go to driving, flying, and boating school. At "Rescue Academy," families can compete with each other in fire and police vehicles to determine who can put out a simulated blaze in the shortest time. LEGO fans can enjoy seven of the most visually exciting LEGO models in the world, and will also get a chance to create their own masterpiece at "Imagination Zone."
LEGOLAND Florida offers several not-to-be-missed spectacular shows, including a live-action water ski stunt show off beautiful Lake Eloise.  "Big Test Live Show" uses acrobatics, music, and playful fun to teach families all about fire safety. Also, LEGOLAND has the largest 4-D theater with 700 seats and three different movies for film buffs to experience.
LEGOLAND Florida has taken great care to preserve the beautiful historical gardens established by its predecessor, Cypress Gardens. The gardens, created 75 years ago, have been completely restored, and even the famous, vast Banyan tree that was planted back in 1939 still stands today in all its glory.
So, don't limit your children's summer fun to playing with LEGO bricks in their rooms. Plan a visit to LEGOLAND Florida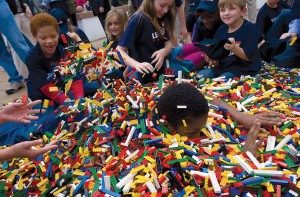 and let their imaginations soar. Don't forget to pack bathing suits, towels, and sunscreen because LEGOLAND just opened a new water adventure park with a large wave pool, "Build-A-Raft" lazy river, thrill-seeking slides, and an interactive water-play structure for toddlers.
LEGOLAND Florida
(45 min. from Orlando)
One LEGOLAND Way
Winter Haven, FL 33884
1-877-350 LEGO (5346)
Ticket Prices:
(Adult 13+) $75 or $68 online
Child (3-12). $65 or $60 online
Visit http://florida.legoland.com/ for summer hours.