Pure Gold: Golden Forks 2020
From old favorites to newer spots that have made a lasting impression, we present our annual Golden Fork awards for the best restaurants in Greater Orlando.
The dining scene in Orlando has seen the opening of a bevy of new restaurants over the past year, many of which have been met with acclaim. To that end, we made a concerted effort this year to welcome some of these newcomers to our annual list of the best dining in Orlando. However, we haven't forgot about those tried-and-true spots that have been feeding us for years—and you'll find some of them on this list too. Hopefully, with our Golden Fork awards as your roadmap, you'll find new places to explore and established restaurants to revisit. We hope you're hungry.
Jaleo
One of Disney Springs' most recent and exciting additions, this festive eatery was created by venerated Chef José Andrés and it showcases the flavors of his homeland, Spain.
Why we love it: It's clear that plenty of thought went into not just the taste but the presentation of every dish here, making it a safe bet that pretty much anything you order will be a homerun. Don't miss: The paella is a must. Available by the plate or the pan, this dish of rice that is classically made with chicken, rabbit, lima beans, green beans and saffron is served up in a variety of fashions, sometimes with seafood others times with different veggies, so be sure to ask your server what's available. The chef says: "Our Gambas a la Zahara dish is a Spanish classic, featuring simple and fresh ingredients," says chef Rodolfo Guzman. "Beautiful head-on shrimp, with confit-garlic, olive oil, chili de arbol and brandy served with flauta bread for dipping. I always recommend this dish to our guests when visiting the restaurant." Something to drink: Drink like a Spaniard with a glass one of the eatery's sangrias, made with either red wine or cava and fruit.
Proper & Wild
Leading the way in plant-based cuisine, this young Winter Park restaurant has already shown that it knows how to lure diners in without the typical steak and seafood section on the menu.
Why we love it: Proper & Wild doesn't forsake any flavor in its pursuit of plant-based cuisine. The restaurant also uses lots of veggies and good-for-you ingredients. Don't miss: The sourdough flatbreads! The flatbreads are used to showcase bright, crisp vegetables like shaved Brussel sprouts and creamy cheese alternatives like "ricotta" made from cashews, among other ingredients and combinations. The chef says: "A crowd favorite is definitely the chickpea fries—which are actually grilled, not fried, as we never fry anything," says owner and chef Chelsea Savage. Something to drink: The cocktail menu here does shift but the pretty-in-pink Heartbeet is one beverage that has stuck around. It's made with Yuki Otoko sake, Cocchi Rossa, beet, super berries, rose, lemon and aquafaba (liquid left over from cooking legumes).
The Old Jailhouse
Good eats served with a side of historical preservation, The Old Jailhouse has been racking up accolades since it opened early last year in the Sanford building that served as Seminole County's jail from 1914 to 1959.
Why we love it: With steel bars, exposed brick and "jail cells" that you can dine in, this restaurant's atmosphere is fun without being hokey. Don't miss: The Birds Eye Gulf Shrimp is a fan favorite. The crustaceans come bathed in a spicy sauce with basmati rice and spaghetti vegetables. The chef says: "I am most particularly in favor of our fresh Florida seafood that we get in for our weekly special, such as Gulf shrimp, golden tile, snapper or even lion fish, for example," says chef Bram Fowler. "Creating a new flavor profile on our menu with fresh Florida ingredients in season brings our dishes to life. The Monterey Bay Aquarium Seafood Watch is a program I follow to give better sustainable choices to my patrons." Something to drink: The aptly named Apple-Ate Court is a mix of Buffalo Trace Bourbon, Starcut Octorock Cider, cinnamon-golden raisin purée, lemon juice and bourbon soaked raisins.
Bull & Bear Steakhouse
Recently named one of the Top 100 Restaurants in America for 2019 by OpenTable, this chophouse, located in the Waldorf Astoria Orlando hotel, has gained a reputation for top-notch service and culinary excellence.
Why we love it: Besides the tasty main plates and stunning desserts, the tableside preparation for dishes like the Caesar Salad and the Fried Chicken make this dining experience all the more special. Don't miss: The beefsteaks. We're partial to the Tomahawk but the other cuts are just as appetizing including the Wagyu Sirloin and the Beef Short Rib. The chef says: "[Bull & Bear] has always been one to pioneer gastronomy techniques," says chef Richard Brown. "Our highly recommend Tomahawk Ribeye Steak is a treasured example of that. The cut is 38 ounces and dry aged for 32 days. Once prepared to a suggested medium rare, the steak is hand-carved at your table and completed with slow-drip dressing of a beef-tallow candle." Something to drink: The restaurant's Old Fashioned is classic without being boring. It's made with Rhum Barbancourt aged eight years, Old Forrester bourbon, vanilla pepper syrup, barrel-aged bitters and creole bitters.
Hemingway's
Located in the Hyatt Regency Grand Cypress, Hemingway's features cuisine from the places and travels of Ernest Hemingway.
Why we love it: The recent refresh of this restaurant pushed us to take a second look at it and we found that while the menu has kept all of our favorites, there are some new and interesting plates to be discovered. Meanwhile, the restaurant has upgraded its culinary presentation game too, with dishes that are as pleasing to the eye as they are to the taste buds. Don't miss: The seafood here is the main draw with dishes such as the Chilean Sea Bass, which is seared and comes with coconut lime rice, baby carrots and a passion-fruit butter sauce, but diners here rave about the Duval Street Shrimp Scampi, a mix of jumbo tiger shrimp, pappardelle and fried green tomatoes with a tomato and white wine butter sauce. Good for: When you and your friends want to feel like your seaside without the sand and sweat. Something to drink: One of Hemingway's own recipes, the restaurant's signature Papa Doble is a refreshing blend of Flor De Caña Rum, maraschino liqueur, sugar, fresh lime and grapefruit juice.
Chatham's Place
A longtime resident of Dr. Phillips, Chatham's Place is led by owner and chef Tony Lopez, whose impressive seasonally-driven creations has kept us coming back throughout the years.
Why we love it: The dishes here always live up to expectations and the nightly live piano music is the ideal accompaniment for the restaurant's intimate atmosphere. Don't miss: For entrées, we'd be remiss if we didn't mention the Breast of Duck, which is thinly sliced and served with a port wine demi-glace and a sprinkling of blueberries. Before the main course, the Special House Salad is light way to start the meal. It's a mix of baby greens, tomatoes, cucumber, red onions, radish, homemade croutons and crumbled Gorgonzola cheese tossed in a house-made balsamic vinaigrette dressing. Good for: That big anniversary date night out. Something to drink: The restaurant's head sommelier Peter Freeman can lead you to the right wine to pair with your entrée.
The Osprey Tavern
This eatery opened in 2015 in Baldwin Park and has quickly made itself an estimable part of the dining scene with its fresh offerings and rustic digs.
Why we love it: With the restaurant's top-of-the-line wood-burning Josper oven, the chefs here are able to impart the most beautiful (and flavorful) char on everything from shrimp to pork chops. Don't miss: The oysters, which come raw or grilled, are certainly worth your time. Order them alongside the Parker House Rolls that are made fresh daily and served with orange-spiced honey butter and cranberry jam. For entrées, we suggest the roasted chicken—a wood-grilled breast with sunchoke purée, orange glaze, wild rice and chow-chow relish. The chef says: "Our Oak Charred Peel and Eat shrimp with confit marble potatoes, pickled fresno peppers and comeback sauce is the first dish I put on [the menu] and it has earned its spot over and over again," says chef Elek Kovacs. "This is a dish that tastes as good as the amount of effort that goes into every component. The flavors and textures transcend cultures and people from all over the world just love it. It captures everything I love about cooking and food." Something to drink: The House Paloma hits the spot with manzanilla sherry, blanco tequila, and Three Cents grapefruit soda.
Lisbon Portuguese Cuisine
This restaurante reopened on Dr. Phillips' Restaurant Row last November after previously inhabiting space at ICON Park. But while the surroundings are new, the chef and staff here are still serving up the best of Portugal's cuisine.
Why we love it: Sitting among the Azulejo décor, listening to Fado and chowing down on Bacalhau (salted cod fish) makes us feel like we've been transported to the capital of Portugal, Lisbon. Don't miss: Salted cod fish is a common ingredient in Portuguese cuisine and you'll find it prepared many ways here including Bacalhau Á Lagareiro, a dish of broiled salted codfish covered with onions, tomatoes, and peppers and served with broiled red potatoes, all drizzled with olive oil. And our choice for dessert: Pastéis de Belém, a take on Portugal's well-known egg custard tarts. The chef says: "Polvo a Lagareiro, its beauty in its simplicity," chef Rui Borges says. "Meaty octopus legs—tentacles and all—boiled then baked and doused in keystone ingredients of Portuguese cooking, extra virgin olive oil and garlic, served on a bed of small baked red skin potatoes. The octopus is cooked to perfection; it cuts like butter; that's how tender it is." Good for: For lingering into the evening over good conversation and a glass of wine.
Whisper Creek Farm: The Kitchen
Set on the Grande Lakes property inside the JW Marriott, this dining spot offers a farm-to-table experience with much of the menu sourced from its own garden and coops.
Why we love it: Since so many of the ingredients here are obtained from the JW Marriott and Ritz-Carlton's shared working farm, we feel confident in the freshness of it all. Don't miss: The Farmer's Salad is not only pretty looking but crisp and garden-fresh. It's an amalgam of greens, shaved parmesan, avocado, quail egg, cucumber, radish, beets and crispy chickpeas dressed in a tangerine vinaigrette. Need something heartier? The Flat Iron Steak delivers and it comes with smoked potato purée, fermented carrot, caramelized shallot and chimichurri. The chef says: Executive chef Michael Dunton suggests the restaurants Soft Boiled Deviled Eggs. "The eggs are perfectly cooked to keep the yolk slightly runny to add another element to the dish and a twist to the classic deviled egg," he says. "For crunch and another flavor component, we make chicharron from chicken skin and top with our signature grenada pepper white barbecue. The grenada peppers are also grown at our on-site farm and add the incredibly fruity flavor of a habanero chili without any heat." Something to drink: Through a collaboration with Florida Beer Company, JW Marriot Orlando was able to create its own flagship beer. Called Surplus, the Floridian honey citrus ale is infused with Grande Lakes' own honey, which is sourced from the property's apiaries.
Vincenzo Cucina Italiana
This family-owned and -operated ristorante takes the art of Italian food seriously, dishing out satisfying eats in the heart of the I-Drive area.
Why we love it: There's something for the whole family here, with all tastes catered to by head chef and owner Vincenzo Navarra. Don't miss: We can't come here and not order pasta. For classic but delicious, the Spaghetti Bolognese, a traditional sauce made of ground beef and San Marzanos, is a top pick. Save room for the dessert though, because the Torta Al Cioccolato, a chocolate fondant cake with raspberry sauce, is an ideal way to cap off a meal here. Good for: Bringing your extended family that's in town to visit the attractions. Something to drink: If you're not in the mood for wine, the Limoncello Martini—a sweet lemon flavored cocktail—is an outstanding second choice.
Santiago's Bodega
This local outpost of a popular Key West tapas hotspot boasts a menu where sharing is encouraged, but we wouldn't blame you if you devoured some of the plates on your own.
Why we love it: The intriguing variety of small plates—both hot and cold—seamlessly blend elements from Spain, Italy, Greece and beyond. Don't miss: The credit card thin Beef Carpaccio with capers and truffle oil; the silky Burrata with walnut pesto and balsamic; the cayenne-seasoned Croquettas filled with ground prosciutto and potato; the delicate Spanakopita drizzled with hollandaise … shall we continue? Something to drink: The house-made Sangria packs a punch, just the way we like it. Good for: A communal dining experience where everyone in the group has a say.
Boca
Sustainability reigns supreme at this rustic Winter Park farm-to-table restaurant that even houses its own mini market full of goods from local purveyors.
Why we love it: In this day and age where diners are more conscious than ever about knowing where their food comes from, Boca uses only the freshest ingredients to create dishes that are cooked with love, loaded with warmth and bursting with flavor. Don't miss: The taste of the Coconut Tomato Soup will linger long after your meal, but don't overlook the Berkshire pork slow-roasted in banana leaves or the Sweet Potato Gnocchi in a sage cream sauce. Something to drink: The distinct botanical notes of Waterloo No. 9 gin pair well with the fruity characters of Lillet Blanc along with lemon, ginger and blueberry to create the Neverending Summer. Good for: Locavores who appreciate an imaginative use of ingredients.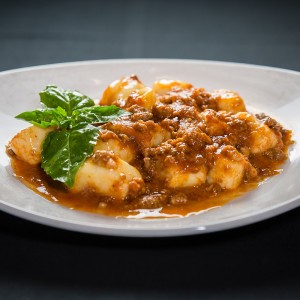 Christini's Ristorante Italiano
Since 1984, this Italian mainstay along Restaurant Row has gained a loyal following of devoted locals and regular celebrity visitors alike.
Why we love it: The personal touches from the staff to the if-it-isn't-broken-don't-fix-it Northern Italian classics; this place is the definition of consistent culinary excellence. Don't miss: The Spigola alla Christini is a notable favorite with pan-seared Chilean sea bass served with a shrimp risotto and lobster tarragon sauce. The signature veal chop with an apple reduction is another winner, but be sure and save room for any one of the mouthwatering dessert options. Something to drink: In keeping with the overall classic theme, traditional cocktails like a Negroni or Old Fashioned are made with precision. Good for: Reconnecting with the dishes that inspire a love affair with Italian food.
Morimoto Asia
This dazzling Disney Springs eatery pays homage to classic Chinese, Japanese and Korean dishes while adding plenty of Iron Chef Masaharu Morimoto's signature modern flair.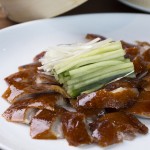 Why we love it: Even the most seasoned Japanese food aficionados will be impressed how the chefs here continually find ways to showcase the cuisine. Don't miss: The sushi and sashimi offerings may be obligatory, but be sure and order the Crispy Popcorn Shrimp Tempura coated in an addictive spicy aioli made with Korean chili paste. The entire dim sum menu is excellent (we suggest the Soft Shell Crab Bao) as is the unforgettable Mongolian Filet Mignon served with a sweet Szechuan sauce. The chef says: "Chef Morimoto's Peking Duck is a dish that has become a tradition when visiting Morimoto Asia," says chef Yuhi Fujinaga. "It is a perfect example of the restaurant's Pan-Asian cuisine, bringing techniques and ingredients from across Asia. … It is a fantastic combination of flavors and textures." Something to drink: The Fortunate Monkey blends scotch, coconut and green tea along with a splash of pineapple for a well-balanced libation.
Bulla Gastrobar
Evoking the flavors of Spain, this popular tapas-heavy destination in Winter Park creates well executed plates that even the most discerning gourmand can appreciate.
Why we love it: The artful dishes, the spot-on cocktails and the attentive service that always makes us feel like the only people in the room. Don't miss: Everything from the Lentil Soup, Montaditos—brisket with tomato marmalade, chili pepper and cheese on slices of grilled bread— and the various paellas are wonderful, but no visit is complete without the sublime Grilled Octopus served over a corn purée. Something to drink: The Bougie Palmer is a highly recommended blend of Tito's and peach flavored oolong tea that is finished with lavender syrup and lemon. Good for: Sharing plates and conversation on date night.
Itta Bena Named after the birthplace of blues legend B.B. King, this Pointe Orlando establishment has an the unassuming exterior that gives way to a comfortable dining room that is the perfect place to nosh on its Southern-inspired fare.
Why we love it: The diverse menu and unmistakable vibe make for one of the more unique dining experiences in the area. Don't miss: The Grilled New Zealand Lamb Chops have a wonderful char while keeping the meat inside oh-so tender. The House Ribs with a teriyaki glaze are another standout and don't leave without sampling the White Chocolate Bread Pudding. Something to drink: A mixture of tequila, mescal, fresh lime juice, mango nectar and a fiery chile liqueur make up the must-try Mr. Peters cocktail. Good for: Atmospheric dining made complete with the sounds of a live piano player.
The Boheme
Located inside the impressive Grand Bohemian Hotel Orlando, The Boheme's opulent décor is the perfect match for its equally stylish dishes and drinks.
Why we love it: Everything from the thoughtfully crafted menu to the extensive wine list makes this a place to visit time and time again. Don't miss: Start the meal off right with the rich Escargot cooked in garlic butter before opting for the Moroccan spiced Colorado Lamb T-Bone and then end things on a high note with the Nutella Lava Cake with toasted hazelnuts. The chef says: "You don't have to cook fancy or complicated masterpieces, just good food from fresh, local ingredients," executive chef Laurent Hollaender says. "Unless you want both, then you come to The Boheme, and experience our plant-based Beet Poke Bowl and our Black Bee Honey Cheesecake." Something to drink: The White Oak Aged Manhattan consists of Basil Hayden bourbon that's been barrel-aged in-house for 30 days and is rounded out with vermouth, blood orange liqueur and chocolate bitters for good measure.
RusTeak Restaurant and Wine Bar
The clever play on words that extend from the name of the restaurant to the names of the dishes coupled with the decidedly laid-back setting make both locations in Ocoee and College Park some of the more warm and inviting spots around.
Why we love it: The polished, but not fussy, American cuisine breathes new life into familiar favorites with plenty of twists and turns. Don't miss: All of the burgers are divine, especially the namesake option as is the Hakuna Ma'Vodka—papparadelle pasta with heirloom cherry tomatoes, kale, carrots and pumpkin seeds in a piquant vodka sauce. Something to drink: Be sure and have the bartender mix you up a Black Cherry Old Fashioned made with Four Roses Bourbon, muddled orange and Italian black cherry, orange bitters and black cherry cider. Good for: Laid-back dining with good company.
The Venetian Chop House
Tucked inside the Caribe Royale, this swank steakhouse oozes elegance at every turn and delivers a menu full of worthy indulgences and elevated classics.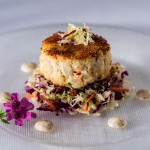 Why we love it: The showstopping dining room aside, we're suckers for a skillfully prepared steak and few kitchens do a better job than here. Don't miss: We suggest a tried-and-true steakhouse encounter starting with freshly poached Shrimp Cocktail and the mammoth Wedge Salad before moving on to the bone-in, dry aged New York Strip. And if you're looking for an amazing encore, look no further than the tantalizing Baked Alaska. Something to drink: Any of the vintages from the superbly curated wine list will do just fine. Good for: Celebrating in style.
Victoria & Albert's
At this regal dining space inside the Grand Floridian, the beautifully composed dishes on the nightly tasting menu are as wonderful to admire as they are to eat.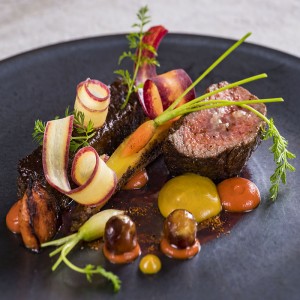 Why we love it: Each visit is a reminder that there's a certain charm to high-end fine dining, especially when you have a multiple James Beard nominee showing such deft technique and attention to detail in the kitchen. Don't miss: You're in the hands of the chef with the multi-course menu, but to fully immerse yourself, try booking one of the more private areas like Queen Victoria's Room or the Chef's Table housed steps away from where the dishes are created. Something to drink: The Mint Pineapple Julep is quite refreshing, but if you want to go all in, we suggest adding the wine pairing to your meal. Good for: Splurge dining with all the bells and whistles.
Delaney's Tavern
Since arriving late last summer, this New American SoDo joint has made quite the impression with an array of mouthwatering small plates and sophisticated entrées, not to mention a selection of sinful dessert cocktails.
Why we love it: While this place goes out of its way to make you feel "at home," it still excels at providing you a memorable dining experience. Don't miss: We're suckers for the Blue Crab Beignets and the Duck Confit Flatbread, but the Crab and Bacon Crusted Grouper with cauliflower purée and a chive and scallion chimichurri makes our hear sing. The chef says: "For the Honey Orange Glazed Grilled Salmon, I wanted to create something unique that would have flavors that pop," says chef Anthony Albino. "This dish is gluten free and popular with our guests looking for a healthy but flavorful main meal selection. This salmon has multiple layers of flavors with sweet and spicy, and a wasabi kick." Something to drink: The aptly named Carmen Miranda is a smooth concoction of Cachaça 51, banana liqueur, coconut milk, a hit of lime and muddled raw sugar.
Sette
Developed by the same people who created Se7en Bites, this Ivanhoe Italian food ristorante opened up just last year but it's already gained a following of diners who love its flavorful eats.
Why we love it: The noodles here are made in house, making the pasta dishes all the more better. Don't miss: The Lasagna is classic, with béchamel, beef Bolognese, mozzarella, pecorino and ricotta, but the Amatriciana Paccheri is worth a look too with rigatoni gigante, spicy tomatoes, roasted onions, pancetta and shaved parmesan. Something to drink: A refreshing cocktail to have with dinner, the Zoo-Be-Zoo-Be-Zoo is made up of Meyer lemon vodka, lemon sorbet and prosecco, and it's garnished with a mint leaf. Good for: When you want a made-from-scratch meal that resonates.
This article originally appeared in Orlando Family Magazine's February 2020 issue.