Coveted Communities: Top Towns 2019
A look at Central Florida's best towns and neighborhoods.
Living in Central Florida is a blessing in itself in that there are so many communities here that provide everything a resident could be looking for: top-performing schools, walkability, beautiful parks—the list could go on and on. With that in mind, we decided to take a look around the 'hood to see how some of the Orlando area's most coveted zip codes stack up against one another in home values, school graduation rates and median income. In addition, we've also brought you a snippet of what's going on in your community from new local officials to what developments and improvements you can expect to see soon.
Baldwin Park
The city of Orlando's Baldwin Park district could see a huge boost in value from a nearby development project. Unicorp National Developments is in the process of buying the land under the blighted Fashion Square Mall and plans to tear it down to transform the property into a $1- billion mixed-use development of retail, residential and office space. However, to move forward, Unicorp will still need to negotiate with the mall's owner as the land and the building are owned by separate entities.
Residents of Baldwin Park can also look forward to getting a new free-standing emergency room. The new ER is an extension of Oviedo Medical Center and is expected to open this month at the corner of Semoran Boulevard and Hanging Moss Road.
Celebration

Community members in Celebration, along with the rest of Osceola County, are being asked to vote on a one-cent sales tax increase to bolster county revenue and pay for transportation projects. If approved, the tax would stay in place for 30 years and residents would be paying the highest sales-tax in Florida, on par with Hillsborough County.
The Celebration area is also growing. Osceola County commissioners have approved the first phase of Island Village, the fifth and final neighborhood for this formally Disney-owned master-planned community. The Island Village community will be spread over 350 acres of land.
College Park
Residents of College Park, one of the city of Orlando's oldest neighborhoods, will be seeing a lot of development on the western edge of the neighborhood as The Packing District takes form. This new 200-acre district is taking shape quickly. The area's YMCA is set to begin construction later this year, the City of Orlando recently awarded a contract to a builder for the area's new tennis center and the construction of the streetscape is expected to begin this month.
In other news, recently the main drag through College Park was made a little less green with the removal of 23 palm trees that lined Edgewater Drive. Some residents were upset at the removal of the greenery, saying it should be replaced with something else. MetroPlan Orlando, the area's transportation planning organization, is currently developing a plan to enhance walkability and landscaping for the road but it could be years before the anything is implemented.
Dr. Phillips
Dr. Phillips residents will soon be able to see their community reflected in a new Oprah Winfrey TV show, which filmed in the area this past spring. The show, called David Makes Man, will air in August. During production, a 1950s-style apartment complex was built on the property of Dr. Phillips High School and some of the school's students were even able to serve as extras during filming.
There is plenty of development going on in this census designated area too. Set to be constructed on the former Yogi Bear campground, a project has been approved for 134,000 square feet of commercial space, a 120-room hotel and about 280 multi-family units. Orange County also has plans to build a new relief high school in Horizon West, which is set to open by 2021 and will lessen the number of students currently zoned for Dr. Phillips High School.
Lake Nona

The city of Orlando's newest master-planned community, Lake Nona, continues to flourish with new amenities and development. Orlando's southeast neighborhood is now home to Orlando's first autonomous shuttle busses, which is fitting for a place that bills itself as "a community of and for the future." The busses are run by a company called Beep and are currently being tested on the neighborhood's roads.
Lake Nona is home to the U.S. Tennis Association's National Campus and now it is getting a second sporting complex. The 50,000-square-foot XL Soccer World will have two boarded turf fields and two multi-surface fields. In addition to soccer, the fields will be able to support lacrosse, flag football and volleyball games. The complex is expected to open in 2020.
Maitland
Although two council seats were up for election this year, both incumbents were re-elected after being the only candidates to qualify. Those council members were Mike Thomas and Michael Wilde.
The city of Maitland is working to rebuild its downtown park located next to City Hall. The 2-acre site is set to receive new restroom facilities, a fountain, a courtyard and walkways, and it's expected to be completed either by the end of this year or early 2020. The city has also teamed up with Winter Park to improve the safety of several railroad crossings by modifying sidewalks and curbs and adding extra cross arms and lights.
MetroWest
Residents of the city of Orlando's master-planned MetroWest community's will vote this November on electing their new commissioner for District 6. District 6's current commissioner, Samuel Ings, has challenged incumbent Buddy Dyer in the city's mayoral race, which will also be decided in November.
The MetroWest community recently underwent a $1.2-million signage renovation project led by the MetroWest Master Association. The renovation updated the neighborhoods' monuments and beautified the surrounding landscaping as well. Development in MetroWest includes the possibility of 440 new apartments and 10,000-square-feet of retail on Raleigh Street near Valencia College's west campus. The project, led by Georgia-based real estate company Rise, went before the city's municipal planning board in September and the board recommended approving it.
Ocoee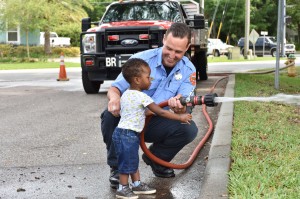 Ocoee Mayor Rusty Johnson was reelected this past March after being the only candidate to qualify. The city also had two commission seats up for grabs. The District 3 seat was nabbed by incumbent Richard Firstner, who was unchallenged. Meanwhile, incumbent John Grogan was unseated by Larry Brinson for District 1.
Ocoee commissioners recently voted to allow city staff to apply for a historical marker that will honor the victims of the Ocoee 1920 Election Day Massacre. The massacre resulted in the death of a number of black citizens stemming from one black man's attempt to vote. The city of Ocoee is also working to build a new City Hall. The new $12-million building will be constructed at the northeast corner of Bluford Avenue and McKey Street. The old city hall will eventually be demolished.
Waterford Lakes/Avalon Park
Orange County's Avalon Park and Waterford Lakes' communities have a new commissioner. Maribel Gomez Cordero won Orange County's November election for District 4 and officially began her term in December. She previously worked as an aide to former District 4 commissioner Jennifer Thompson.
In development news, Waterford Lakes is in line to get a new ER, courtesy of AdventHealth. The facility is to be located at the intersection of Colonial Drive and Lake Pickett road and is expected to open later this year. The neighborhood will also be getting a 50,000-square foot "action park" at the Waterford Towers Shopping plaza. The facility will have trampoline courts, laser tag, an arcade, a zip line and more. Meanwhile, the developer of Avalon Park is adding more office and retail space. Avalon Business Centre, a 38,000-square-foot, four-story rise, will be located on the corner of Avalon Park East Boulevard and Avalon Lake Drive.
Windermere
Windermere recently elected a new mayor when, after 15-years at the helm, former Mayor Gary Bruhn stepped down. Jim O'Brien, who previously served as a town council member for 8 years, was sworn in this past March.
In the same election that put a new mayor in office, a majority of Windermere residents also supported a ballot measure to allow the town to borrow up to $5.2 million dollars for new government buildings including an updated police headquarters. And, in an effort to record some local history before it disappears, the town's historic preservation board recently began collecting stories from longtime Windermere residents. The board's project intends to conduct interviews with these residents and then make those conversations available to the public.
Winter Garden

Downtown Winter Garden may be getting a new three-story, 60-room boutique hotel on Plant Street. The hotel plans were set to be presented to commissioners in May but after a number of residents voiced concerns about parking and traffic, city leaders have temporarily halted the project to make changes to the current plan.
A new hospital is also in the works for Winter Garden. AdventHeath recently broke ground on a 100-bed medical complex, which will be located across from the Winter Garden Village. When the complex opens, it will be the only inpatient hospital in the city. It's expected to open in about two years.
Winter Park
The Winter Park city commission had a new face on its board after the April run-off election that saw Todd Weaver beat incumbent Pete Weldon for seat 4.
The city of Winter Park is also moving forward with plans to construct a $40-million library and events center after recently approving construction drawings for it. The project was originally in set into motion after a successful 2016 referendum but it has been delayed several times since. As for the existing library, a task force of city employees and residents has been created to discuss ideas for the old property and ultimately make a recommendation to the city commission.
TOWN TALK
We asked some community leaders about what they love about where they live. Here's what some of them had to say.

"The town of Windermere offers a safe and close-knit community, where you know your neighbors. Windermere offers outstanding schools, parks, events and easy access to the pristine Butler Chain of Lakes. When you add our small-town charm and quiet streets to the equation it's easy to see why the town of Windermere is a great place to live and raise a family."—Jim O'Brien, mayor of Windermere
"My husband and I love Baldwin Park because we can walk or bike to restaurants, parks and stores. There is also a great mix of demographics, from young working professionals, to families and retirees—all of whom give this community a vibrant energy. To top it off, we are also close to downtown theaters, sports arena and to an international airport. All the advantages of an urban setting, without having to live downtown."—Kathleen Peters, Rotary Club of the Parks leader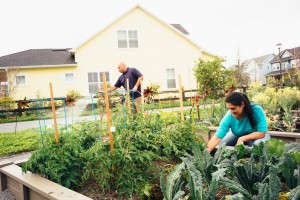 "I have lived in the Lake Nona area for 15 years and our residents find it to be a great place to live, work and play. What makes it special is the area has homes available in a wide range of prices accompanied by new schools, colleges, parks and bike trails; all anchored by high paying jobs in the medical, business and sports related fields; with a world-class airport located right next door."—Jim Gray, Orlando City Commissioner for District 1
"Avalon Park is a great place to live because it has a small town feel but we're still part of a large metropolitan area. Probably one of the biggest draws to this area are the schools—all of the area schools are outstanding from elementary to middle school and our highly ranked Timber Creek High School. Locals have been known to call Avalon Park the "bubble" as we can do so much right here without having to drive too far—our schools, churches, parks, restaurants, grocery stores and more are so close to the town center. … The sense of community is strong here as we look out for our neighbors and focus on safety through the neighborhood watch program."—Jim Foulks, Rotary Club of Avalon Park member, Timber Creek High School Athletic Booster Club board member
"MetroWest is a wonderful place to live for its well-rounded appeal: It is convenient to all of Central Florida and offers an incredible and challenging golf course, top-rated schools, fun community events and friendly neighbors. We like to say that MetroWest is a great place to live, work, play and connect."—Jim Drayton, MetroWest Master Association Board President