2021 Super Men
It takes a special kind of person to not only recognize a need in the community but to take action and do something to help, whether it's working to end racism, assisting the homeless, bringing awareness to mental health issues or spreading a love for reading. It just comes naturally to these nine local individuals, who continue to go above and beyond on a daily basis to make a difference in the lives of others. Orlando Family Magazine is proud to present our 2021 Super Men.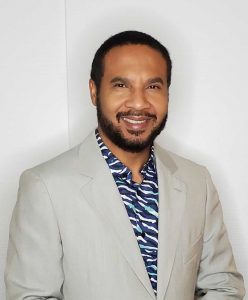 Roderick Zak
As a young boy, Zak's family was unable to afford books and therefore he was not read to as a child.  Early on, Zak began to realize the value of reading. He made a promise to himself that he would make sure his future children would always have access to books. Zak not only kept to his word, he has since expanded his promise to thousands of youngsters through Need to Read, the nonprofit he founded in 2018. Over the past three years, the organization has donated more than 25,000 books to low-income families, child care centers, community centers and Head Start programs. In addition, Need to Read emphasizes the importance of reading to and being talkative with children from infancy to 5 years old for the development of those vital pre-reading skills. As Zak says, "The key to any kind of educational proficiency is a love of reading."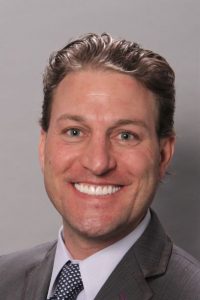 Peter Cook
In 2017, after the tragic drowning death of his younger brother Andrew, Cook felt an overwhelming desire to continue his sibling's legacy of helping others. He soon founded Largest Heart, a nonprofit with a mission to spread hope, love and knowledge, one opportunity at a time. The organization helps those battling and/or affected by addiction and suicide by providing funding for therapy. As Cook notes, "So many of us have been affected by addiction or suicide, in some way. It's just not talked about enough."  The majority of the funding for the organization is provided by Cook's own for-profit company, Refreshed Traveler, which sells travel-compliant kits consisting of masks, hand sanitizer and wet wipes, with 10% of each product sold supporting Largest Heart. Of those he helps, Cook says he feels "blessed to be a part of their journey toward renewed hope and new beginnings."
Eric Camarillo
In 2010, at the young age of 21, Camarillo found himself living a life focused on money and success.  Shortly thereafter, he decided to become a Christian and his perspective and life soon began to change for the better. Camarillo recalls, "I realized that I wanted to use my time and energy to actually make a difference in the world." In 2011, he founded SALT—Service and Love Together—a faith-based nonprofit that provides mobile day services and support to homeless communities. Services include showers, laundry, clothing, haircuts, food, hygiene products and PPE. This year, SALT launched a case management program with several area social workers, in the hopes of empowering those it serves to take the next step toward ending their homelessness. Camarillo emphasizes the importance of love and respect toward others. "Providing shelter is not enough to end homelessness," he says. "The key is community and building relationships."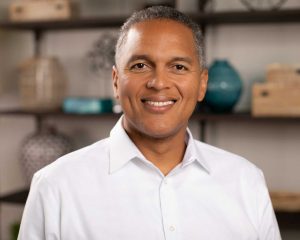 Eddy Moratin
A local businessman, Moratin has always believed that "all of us have a role and a responsibility toward one another. The more opportunities we are given, the more actions we have to make things happen."  Moratin, along with several other like-minded business professionals, spent years researching and planning ways to partner with neighborhoods to break the cycle of poverty and accelerate community transformations, through the nonprofit organization they founded called Lift Orlando. Since 2013, Lift Orlando has been working to strengthen the historic neighborhoods surrounding Camping World Stadium. This area has since been renamed by residents as The Communities of West Lakes and through the collective efforts of residents, business leaders and community partners, continues to grow and flourish. Moratin not only serves as the president of Lift Orlando but is also a proud resident of West Lakes. "There is real power when we come together for the greater good," he says.
Reginald Todd Hewitt
When Hewitt's grown daughter, Courtney, tested positive for HIV, the family was devastated but hopeful and supportive of her and her future. As Courtney started to exhibit symptoms unrelated to HIV, Hewitt began to research other possible ailments. He soon learned of a condition called progressive multifocal leukoencephalopathy (PML), which aligned with Courtney's ailments. Hewitt raised his concerns to her doctor who was not only unfamiliar with PML but confident in his misdiagnosis of a stroke. Ultimately, Courtney was diagnosed with PML but unfortunately the delay in treatment accelerated her untimely passing a few months later. Hewitt has since started a nonprofit, Courtney's Project, to raise awareness of PML as well as offer support to those who are affected by the condition. Hewitt says, "I've made it my mission to educate as many people as I can about PML so no one else has to go through what my daughter did."  
Rafael Lopez
Nobody understands the curveballs that life can throw and the ups and downs that one must endure better than Lopez. A retired doctor from Puerto Rico, he transitioned into a successful businessman and moved to Kissimmee, where he made millions as a high-level executive. But a personal tragedy and bitter divorce cost him his fortune and left him homeless for five years while dealing with addiction issues. He found the courage to get clean and picked up the pieces of his life, and in 2016 he dedicated himself to helping the kind of people he encountered during his years of struggle. Lopez founded the nonprofit Access Community Awareness Center, which works in conjunction with partner organizations to provide access to food, housing, substance-abuse rehabilitation, medical treatment and much more. At 75 years old, Lopez shows no signs of slowing down. "As long as the Lord keeps me strong and gives me good health, he put it in my heart to be able to assist those in need," he says.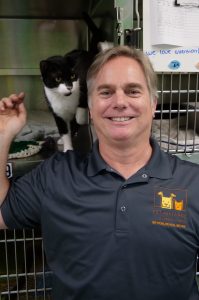 Stephen Bardy
One would be hard-pressed to find a more selfless person than Bardy, who has dedicated most of his life to the service of others—those with two legs as well as those with four. After providing support for Florida's abused and neglected children in the nonprofit and governmental sector for 25 years, he shifted gears and decided to fulfill a lifelong desire to work in animal welfare. In 2016, Bardy was named executive director of the Pet Alliance of Greater Orlando, which serves the community through two shelters, three veterinary clinics and 10 offsite adoption partnerships. His perspective on the intersection of social services and animal welfare has created opportunities to improve the overall health of the Greater Orlando community. Bardy has also served on two national advisory boards, is the past president of the Florida Association of Animal Welfare Organizations and is an advocate for the Howard Phillips Center for Children and Families.
Dr. Joel Hunter
At a time when it seems so difficult for people to agree on anything, Hunter continues to stress the importance of embracing differences and working toward solutions through cooperation and partnerships. He calls himself a "full-time volunteer," and considering all of the charitable organizations he is involved in, that keeps him plenty busy. Hunter has served the Central Florida community for 35 years, 32 of those as senior pastor of Northland Church in Longwood. He is currently the leader of three initiatives he founded: Community Resource Network, a nonprofit that helps the marginalized, specifically homeless families; The Justice Leaders Network, a group of faith, business and civic leaders combating racism; and Simple.Help, a collection of individuals committed to bettering the world in personal ways in less than five minutes per day. Well-known across the country and the globe as a bridge-builder who seeks common ground for the common good, Hunter is neither politically oriented nor partisan. He has served as a resource to many government officials, including being a spiritual advisor to President Barack Obama for eight years.