Best of the Best 2020
92 reasons why there's no place like Orlando.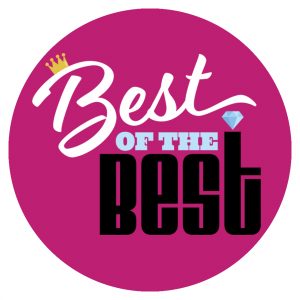 They say absence makes the heart grow fonder, and after the past few months, we'd say we're more fond of the Orlando area than ever before.
Now that our favorite places are reopen(ing), it's the perfect time to dive into our annual Best of the Best, featuring the top spots for food, drinks, shopping, health and beauty services, and more. Whether it's biting into a fluffy croissant, sipping your favorite local pint or treating yourself to a much-deserved spa day, this compilation of editors picks is packed with things that makes us feel normal–and these days, that's worth celebrating.

ACAI BOWLS
Vitality Bowls, Dr. Phillips & Ocoee
For dessert or for breakfast, the superfood-laden bowls from this cafe will get you up and moving. We're partial to the Superfood Bowl, a mash up of organic acai, acerola, graviola, strawberries, banana, kale, and almond milk and toppings such as honey and blueberries.
BAGELS
Belanger Bagels, College Park
This bagel shop hit the Orlando food scene earlier this year but has already made its mark with Montreal-style bagels that are given added sweetness by being boiled in a honey water bath. Made in small batches, these bagels are light and chewy.
BAHN MI
Gnarly Barley, Pine Castle
Looking for something to pair with your IPA at this popular craft beer spot? The South Orange Bahn Mi is made with succulent pulled pork, pickled red onion, carrots, cucumbers, cabbage and finishing touches of cilantro and sriracha.
BAO
Bao's Castle, SoDo
Warm, fluffy buns wrapped around crisp and tangy fillings, the handhelds inside this castle are crowd-pleasing. May we suggest starting with the Crisy Panko Shrimp bao that's filled with fried shrimp, Japanese guacamole, bacon jam and pickled red onions.
BAR SNACKS
The Hammered Lamb, Ivanhoe Village
From the bacon queso and nachos piled high with roasted chicken to the lamb quesadilla and well-thought out charcuterie board, this is the place to satisfy all your cravings.
BENTO BOX
Pig Floyd's Urban Barbakoa, Mills 50
We love the inventive tacos and hefty sandwiches here, but the bento boxes with your choice of meat (we recommend the Mongolian brisket) served with jasmine rice over top black beans, spring rolls and a noodle salad are overly rewarding.
BLOODY MARY
White Wolf Café, Ivanhoe Village
Spicy and savory, the chipotle bloody mary at this cafe is made with an in-house blend of juices and flavorings. Be sure to ask for the bacon-infused Tito's vodka and spicy hot pepper for an extra kick.
BOBA MILK TEA
Quickly Boba & Snow, Colonialtown
There are plenty of flavoring options for your milk tea at this shop including Vanilla Chai and Taro. But don't forget to add the boba, those chewy bits that make these beverages so fun to consume.
BREAKFAST
First Watch, Multiple Locations
Early-risers are well taken care of at this breakfast, brunch and lunch spot. Specializing in traditional and new modern takes on breakfast, First Watch offers both healthful and indulgent dishes.
BREAKFAST SANDWICHES
Craft and Common, Downtown Orlando
The bacon croissant with egg, cheese and garlic aioli is wonderful but we are suckers for the sausage, egg and cheese on a pretzel bun with a fiery sriracha aioli.
BREWERY
Sideward Brewing, Milk District
Ever since this brewery burst onto the scene, we've regularly found our way to its quaint taproom to grab ourselves pours of their stellar lineup of sought-after hazies, perfectly crisp lagers and robust imperial stouts.
BURGERS
Hangry Bison, Winter Park
You'll find everything from juicy short rib burgers with beer cheese to lean bison burgers with pepper jack, sriracha, green olives and brown mustard. And if beef isn't for you, the salmon and turkey burgers are some of the best we've tasted.
BUTCHER SHOP
The Local Butcher & Market, Winter Park & Winter Garden
For choice cuts of meat, look no further than this trusted merchant where you'll find it all from grass-fed beef to pre-seasoned chicken breasts. And their expert staff are more than happy to share a few tips, so don't hesitate to ask.
CHICKEN SANDWICH
Orlando Meats, Ivanhoe Village
A big piece of fried chicken set between two soft buns with pickles and mayo, this sandwich, which the shop owners have dubbed "Eugene the Jeep," is satisfying and filling.
CHOCOLATE
Farris and Foster's Chocolate Factory, Baldwin Park
Chocoholics know this place well for its amazing handmade candies—like Nutella cups and cherry cordials—that make the perfect gift for any occasion, especially if the occasion is treating yourself.
COCKTAILS
Mathers Social Gathering, Downtown Orlando
From the ambience to the knowledgeable staff, this is the quintessential cocktail bar where the drink menu perfectly mixes the classics with modern takes on mixology.
COMFORT FOOD
The Coop, Winter Park
Southern comfort can be found at this fast-casual concept that serves down-home favorites like Chicken 'N Dumplings, Mom's Meatloaf and Low Country Shrimp & Grits. Make sure to grab a side of skillet cornbread to round off your meal.
COOKIE
Gideon's Bakehouse, Audubon Park
It's hard to resist the tantalizing amalgamation found in the Pistachio Toffee Chocolate Chip—an overload of chocolate chips, crunchy toffee and slightly salty, slightly sweet pistachios for good measure.
CREPES
Jour de Crepe, Clermont
Located inside Montrose Street Market, this crêperie serves up both savory and sweet versions of this French pancake dish. Try the Nutella crepe with banana and strawberry for breakfast or the lobster crepe that has Brazilian cream cheese, mozzarella cheese, cilantro, arugula and a balsamic reduction.
CUBAN SANDWICH
Se7en Bites, Milk District
Latin America meets the South in this lovely handheld that features tender pulled pork that's been cooked low and slow and partnered with honey ham, Swiss cheese, fried pickles and a tangy South Carolina golden mustard barbecue sauce.
DOUGHNUTS
Valkyrie Doughnuts, University Commons Plaza
These hand-cut delights come circle or square and in a dizzying array of flavors like Blueberry Cheesecake, Ginger Molasses, Churro and whatever else these devious doughnut makers conjure up.
FOOD TRUCK
The Pastrami Project
Featured on Guy Fieri's Diners, Drive-Ins and Dives, this deli-on-wheels offers hand-brined, smoked and cured meats served up on quality breads. All the menu items are worth considering, but you'll kick yourself later if you don't order the reuben.
GELATO
Gelato La Carraia, Dr. Phillips
This standout gelateria offers plenty of choices to please everyone in the group and each silky, creamy spoonful instantly transports you to the streets of Florence.
GRILLED CHEESE
Grilled Cheezus, Downtown Orlando
The grown-up grilled cheeses here are anything but basic, from the Yo Adrian with ribeye steak, peppers and onions to the Mother Clucker with pulled chicken, blue cheese crumbles and a mix of buffalo and ranch sauces.
HAPPY HOUR
Bulla Gastrobar, Winter Park
Unwind from the stresses of the day with a well-crafted cocktail or a glass of sangria while you nosh on polished small plates like fried artichokes with mint aioli and ham croquettes with fig jelly.
ICE CREAM SUNDAE
Ghirardelli Soda Fountain & Chocolate Shop, Disney Springs
Indulgent, creamy and sweet, the sundaes here do not skimp on anything. Our favorite: the Ocean Beach Sea Salt Caramel Sundae that has vanilla ice cream, caramel sauce, handmade hot fudge, whipped cream, sea salt and a Ghirardelli milk chocolate square.
JUICE BAR
Clean Juice, Multiple Locations
Whether you need to boost your immunity or energy, this juice bar has a mixture for you like The Glow One—a mix of apple, cucumber, kale and spinach—or The Energy One—a blend of apple, beet, carrot, celery, ginger and orange.
MARSHMALLOWS
Wondermade, Sanford
You've never had marshmallows like these. Made fresh in flavors such as bourbon, salted honey, fireball, key lime pie and more, these chewy confections make perfect gifts—if you can resist the temptation of not eating them all yourself.
MEATBALLS
Pizza Bruno, Curry Ford
Lightly bathed in a rich tomato sauce and served alongside a creamy whipped ricotta with subtle hints of lemon, this appetizer is absolutely sublime.
MILKSHAKES
The Greenery Creamery, Thornton Park & Sanford
This artisanal ice cream parlor serves both dairy and plant-based ice cream. The flavors rotate but, for the most part, you'll find creative concoctions like blueberry lavender and black ash coconut.
NACHOS
Rocco's Tacos, Sand Lake
A plate of brisket nachos is a must every time we visit Rocco's. The shredded beef is the perfect complement for crunchy tortilla chips topped with black beans, chihuahua cheese and generous piles of pico de gallo, sour cream and guacamole.
PANCAKES
BriarPatch Restaurant, Winter Park
This breakfast nook has been serving up tasty dishes on Park Avenue since 1980. You can't go wrong with the Buttermilk Pancakes served with chocolate chips or pecans.
PANINI
Hot Krust Panini, Dr. Phillips
The myriad of tasty combinations include slow cooked lamb with almonds, honey mustard and turkey bacon; and roasted chicken breast with pineapples, spinach and a Caribbean curry sauce.
PASTRIES
Buttermilk Bakery, Winter Park
From the inventive homemade pop tarts to the can't-miss danishes, everything from the amazingly flaky texture to the sinfully sweet filling is on point.
PHO
Viet-Nomz, Winter Park & Waterford Lakes
A warm bowl of pho is a must on chilly days and Viet-Nomz's signature offerings leave nothing to be desired. The Hangover Cure is our pick; it has eye round, beef balls, brisket, carrots, enoki mushroom, bok choy and fresh veggies, all swimming in a vegetarian broth.
PIES
Sister Honey's, SoDo
This award-winning bakery dishes out only the best in handmade baked goods and it is famous in Orlando for its pies. The apple pie is classic but we think the Super Crunch Pecan can't be beat.
PIZZA
Brick & Fire Pizza & Pasta Parlor, SoDo
Good pizza-makers like this purveyor know that it all starts with the crust so the dough here is made by hand with extra virgin olive oil and live yeast beer. All the other ingredients are high-quality as well, making for pies that are delectable and irresistible.
PO'BOY
Mason Jar Provisions, Thornton Park
Gulf shrimp fried golden brown are stuffed into a fresh loaf from Olde Hearth and topped with the traditional pickles, shredded lettuce and remoulade for an authentic taste of The Big Easy.
PORK TACOS
Tako Cheena, Mills 50
This favorite haunt slow roasts its marinated pork shoulder until it melts in your mouth. It's then wrapped into a tortilla with pickled daikon and carrot and completed with fresh cilantro, cotijo cheese and a drizzle of spicy mayo.
PULLED PORK
Yellow Dog Eats, Gotha
This quirky eatery has been serving up some of the best pulled pork in Central Florida for years. Each amusingly named sandwich has its merits but The Dog's "Famous" Pulled Pork Sandwich is first-rate with pulled pork smothered in Fish's Gold BBQ sauce, all set on a pillow-soft bun.
SALADS
903 Mills Market, Orlando
These salads are far from boring and run of the mill, especially the namesake option with mango, papaya, pecans, poppy seeds, blue cheese crumbles and a bright mango-pineapple vinaigrette.
SCONES
Olde Hearth Bread Co., East End Market
These delectable baked goods have a crisp, yet delicate exterior that gives way to a perfectly moist inside full of unique combinations like mango passionfruit and ginger pear.
TATER TOTS
Doghouse, College Park
With 11 varieties of loaded tots available, you can add everything from barbecue sauce with bacon and onion to balsamic glaze and blue cheese crumbles.
WINGS
Gator's Dockside, Multiple Locations
This Florida sports bar is well-known for its winning wings and the multitude of flavors they come in, which range from Peanut Butter and Jelly to 4 Alarm Suicide.
WRAPS
That's a Wrap Café, Orlando
Just because you are counting carbs, doesn't mean you need to sacrifice taste and thankfully this café knows that better than anyone.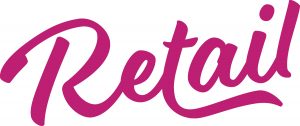 BIKE SHOP
Advanced Cycles, Multiple Locations
Whether you're an experienced cyclist or a novice, the associates at this store can help pinpoint a bike that fits you. If you already have a ride, keep it in tip-top shape by bringing it in for a tune-up.
BRIDAL SHOP
Your Bridal Couture, MetroWest
Discover the gown for your big day through an intimate, personalized shopping experience at this bridal boutique that offers couture, affordable luxury and off-the-rack gowns.
BRIDAL JEWELRY
Victoria Jewelers, Baldwin Park
This family-owned jeweler has been operating since 1987, gaining the trust of Central Floridians with its high-quality diamond engagement rings. For a true one-of-a-kind treasure, one of the store's experienced jewelry designers will work with you hand in hand to create a beautiful custom piece.
CHILDREN'S CLOTHING
Siegel's Clothing Co., Multiple Locations
This Park Avenue clothier can dress you and the little ones in your family. With precious details like Peter Pan collars and floral prints, your kids will look cute and stylish.
CIGAR SHOP
Corona Cigar Co., Downtown Orlando & Dr. Phillips
The best selection of cigars in town, this retailer is well-established. From rare, premium stogies to cigars produced by famous makers, you'll be puffing away in no time at this smoke lounge.
CUSTOM JEWELRY
Orlando Jewelers, Colonialtown
Attention to detail is of paramount importance when creating a custom piece of jewelry. That's why we go to this jeweler that creates distinctive pieces that are precise in every detail.
FLORIST
Colonial Florist, Orlando
The floral arrangements at the flower shop will not go unnoticed by the guests at your party or wedding. From timeless rose bouquets to modern floral designs, this florist has what you're looking for.
FRAME SHOP
Eco-Art Frame Shop, Dr. Phillips
It's easier to treasure your art and collectibles when they are framed just right, so we take all of our prints, portraits and memorabilia to be framed at this shop that's been around since 1989.
GIFT SHOP
Adjectives, Multiple Locations
For the people on your Christmas list that are hard to buy for, this shop is where to go. You'll find unique holiday gifts and possibly something for yourself too.
HOBBY SHOP
Graves RC Hobbies, Orlando
With a showroom stock full of remote-controlled planes, cars and boats, this storefront has a wide-selection, along with all the parts and accessories needed for your new toy.
HOME DÉCOR
Z Gallerie in Oak Ridge
Whether you are in need of an eye-catching area rug, something for the walls, that perfect accent piece for the fireplace or a thoughtful hostess gift, this is your one-stop shop.
MENSWEAR
John Craig Clothier, Winter Park
For the discerning gentleman that appreciates quality threads from the likes of Eton and Citizens for Humanity, there's no better shop to help fill out your closet.
MOTHER OF THE BRIDE DRESSES
Minerva's Bridal, Multiple Locations
While it's the bride's big day, mom wants to look her best too. That's why so many have turned to Minerva's for their flattering selection of stylish—yet appropriate—gowns.
RUNNER'S GEAR
Track Shack, Orlando
Not only will you find everything from accessories, performance gear and GPS tracking watches, but the expert staff will fit you for the right shoes so you can avoid injury once you start pounding the pavement.
SWIMWEAR
Everything But the Water, Orlando
As if the name didn't already tell you want you need to know, the extensive line of bikinis, one pieces, tankinis and cover-ups will keep you ready whether your hitting the sand or lounging poolside.
TOY SHOP
Gods and Monsters, Orlando
Self-described nerds, sci-fi geeks and those consumed by nostalgia all flock here for the impressive selection of items that range from the quirky to the collectible.
VINTAGE CLOTHING
Retromended, Mills 50
Owner Brandy Tezak thoughtfully hand selects each quality garment that hangs in her store to ensure every piece isn't as much dated as it is timeless.
WATCHES
Madison's Jewelers, Winter Park
A good timepiece isn't merely an accessory, it's an extension of personal style and taste. At this preferred jeweler, you can wrap your wrist with exquisite selections from luxury brands like Rolex, Audemars Piguet and Franck Muller.
WOMENSWEAR
Tuni, Winter Park
With couture labels like Diane von Furstenberg, Halston and Nicole Miller, to name a few, it's no wonder why area fashionistas swear by this high-end boutique.
YARN SHOP
The Black Sheep, Fairview Shores
No matter if you are a seasoned knitter in search of a class or perhaps picked up crocheting as a hobby during the pandemic, this place will have you hooked.
BALAYAGE
Educe, Mills 50
The well-trained staff at Educe are coloring experts and they've mastered this technique to give their clients natural, sun-kissed highlights that add depth and dimension to flowing locks.
BARBERSHOP
Jaca's Barber + Shop, Multiple Locations
The skilled barbers at Jaca's can handle all your grooming needs, from stylish cuts to helping you tame the beard that's gotten a little overgrown during quarantine.
BLOWOUTS
Blo Dry Bar, Orlando
If you are in desperate need of a finishing touch before your next appointment or event, stop in to this dry bar and let the stylists create subtle-yet-stylish 'dos that leave your tresses rejuvenated.
BODY TREATMENTS
The Ritz-Carlton Spa, Grande Lakes Orlando, Orlando
Even before the stress of 2020 consumed us, we loved booking a day at this lavish spa where we drift away to a state of bliss with full-body scrubs, scalp massages and heated moisturizer applications.
CHILDREN'S SALON
Pigtails & Crewcuts, Multiple Locations
The staff at this playful kid's salon know just how to put the kids at ease while also giving parents the comfort of knowing that their children are getting a quality cut.
EYEBROWS
Oh La La Brow Bar and Lash Studio, Orlando
From sculpting to microblading and everything in between, this is the definitive place—for both women and men—to give your brows a boost.
FACIALS
The Spa at Four Seasons Resort Orlando, Walt Disney World
The detailed, and in some cases customizable, facial services here help breathe new life into your skin leaving you with a radiant glow and ageless appearance.
HAIRCUT
Stella Luca, Winter Park
Go for the fringe you've always wanted with a haircut at this salon that also styles the Orlando Magic Dancers. The stylists here are DevaCurl certified, so if you've got a naturally curly mane, you'll be in good hands.
KERATIN TREATMENTS
Dolce Vita Salon, Orlando & Winter Park
Keratin is a structural protein that can give you smoother and easier-to-manage hair—but it's important to have it applied properly or you'll end up with stressed-out tresses. Luckily, the stylists at this salon are experienced, knowledgeable and ready to turn your frizzy hair around.
MAKEUP
Prive Salon, Multiple Locations
Put your best face forward with a professional makeup session at this salon. And, if you want to recreate the look at home, you can book a makeup lesson with your stylist too.
MANI/PEDI
Waldorf Astoria Orlando Spa, Southwest Orlando
The manicure and pedicure services at this luxury spa are all-encompassing. Soothe your feet and hands with an aromatherapy soak, cuticle treatment, buttercream scrub and more.
PILATES
Pilates Loft, Orlando
The fitness professionals at this studio will guide you along your fitness journey to a more toned physique through workouts that focus on improving muscle strength, flexibility and endurance.
SKIN TREATMENTS
Associates in Dermatology, Multiple Locations
Dr. Michael Steppie leads this practice that has been taking care of Central Florida's skin for more than 30 years. Along with offering cosmetic procedures such as Juvéderm, Dr. Steppie and his staff treat conditions such as acne, psoriasis and skin cancer.
WORKOUT
9 Round Kickboxing, Multiple Locations
Get stronger with a kickboxing-style workout at this fitness center that builds muscle and mental fortitude. Whether you are a newbie or an experienced boxer, the trainers at this gym will lead you through every movement.
YOGA
Orlando Power Yoga, Multiple Locations
With just a few sessions at this studio, you'll be powering through the Bikram yoga classes in no time. Bikram yoga is done in hot temperatures so be prepared to sweat.
ART WORKSHOPS
Crealde School of Art, Winter Park
This art center presents classes and workshops for all ages and abilities. Learn painting, drawing, photography, jewelry making, ceramics, sculpting, welding and more at this nonprofit school.
DANCE STUDIO
Marshall Ellis Dance Studio, South Orlando & Dr. Phillips
Students at this dance studio learn balance, agility and concentration through classes in ballet, jazz, tap, lyrical and hip-hop. Children ages 5 to 15 as well as pre-professional dancers are all welcome.
DRIVE-THRU EXPERIENCE
Wild Florida, Kenansville
See native and exotic animals from the comfort of your vehicle with this wildlife park's popular Drive-Thru Safari. During your trip through the wild, you'll be able to view giraffes, zebras, American bison, mouflon sheep and more.
FAMILY FUN CENTER
Andretti Indoor Karting & Games, I-Drive
Fun for the whole family, this gaming center has go-karts, laser tag, a ropes course, bowling and an arcade. It's a popular spot for birthday parties and team building events.
FARMERS MARKET
Winter Garden Farmers Market, Winter Garden
Every Saturday morning, historic Downtown Winter Garden is swamped with vendors proffering fresh fruits and veggies, plants, handmade goods, snacks, drinks and more. So popular is this event that people travel from all over Central Florida to participate.
GIRL'S NIGHT OUT
Board and Brush Creative Studio, Multiple Locations
Create a custom wood sign for your home alongside your girlfriends with a glass of wine in your hand at one of these relaxed workshops that combine, painting, learning and fun.
INDOOR PLAYGROUND
Monkey Joe's, Orlando
This inviting play space is ideal for letting our little ones burn off some energy as they climb, jump and slide their way from one inflatable area to the next.
KIDS BIRTHDAY PARTIES
Wonderworks, Orlando
This attraction has something that appeals to all age groups, from laser tag and a glow-in-the-dark ropes courses to the 4D motion theater and a live magic show.
MUSIC LESSONS
The School of Rock, Multiple Locations
Well-known for creating the rock 'n' rollers of tomorrow, these musical educators will teach your children how to find their rhythm with performance-based instruction that produces noticeable results.
PERFORMING ARTS CLASSES
Orlando Repertory Theatre, Orlando
The Rep's Youth Academy serves as a wonderful way to introduce the world of theater to young actors with a variety of camps and classes designed to showcase the many aspects of a live performance.
PET RESORT
VIPet Resort, Orlando
Your pooch will feel absolutely pampered at this boarding facility where pets are treated like royalty as they interact with other furry friends while basking in all the love and attention they receive.
WATERSPORTS RENTAL
Buena Vista Watersports, Lake Buena Vista
With the feel of a secluded island, this idyllic spot on the shores of Lake Bryan is the place to hop on a jet ski, learn how to wakeboard or paddle out in a kayak.
This article originally appeared in Orlando Family Magazine's December 2020 issue.